CHARLOTTE – Before Matt Rhule ever called a play at Baylor, the Panthers' new head coach spent 10 years in Philadelphia coaching at Temple University.
That's where Rhule first began to develop his reputation as a program builder – starting from the bottom himself, just like the program he would eventually inherit. He climbed his way up the Owls' coaching ladder, from defensive line coach to offensive coordinator, and ultimately, to head coach.
Within three years, Rhule had brought the program from the brink of irrelevance to its first 10-win season in over 30 years. The following year, he built on the Owls' success and delivered another 10-win season and the school's first conference title since 1967.
When Temple athletic director Dr. Patrick Kraft took over as Temple A.D. in 2015 and observed Rhule coach, he knew he had someone special in charge – he just didn't realize how special.
"I think as time went along and the more we got together, I would take a step back and just watch and honestly say, 'Wow,'" Kraft said. "Year three, year four, he was hitting his stride. He had become the coach he is today."
Over the years, Kraft saw Rhule grow as a coach, and in order for Rhule to find success at the professional level, he'll have to continue that evolution. But Kraft doesn't think that will be a problem.
"One of the great things with him is he learns. He's not stubborn, 'I'm going to do it this way and only this way,'" Kraft explained. "He evolves over time, which I think a lot of coaches don't do necessarily over time. It's been one of my great enjoyments watching him grow and evolve not only as a person, but as a head coach, because they're two different roles."
Kraft isn't the only one singing Rhule's praises – his former players are, too.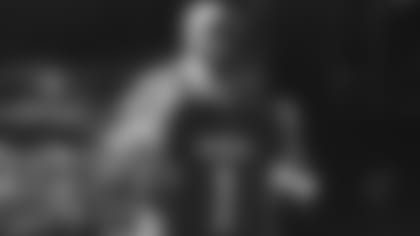 Arizona Cardinals linebacker Haason Reddick played for Rhule from 2012 to 2016, and credited much of his professional success to the culture of toughness his former coach built at Temple.
Reddick, a former walk on, developed into a first-round pick.
"Coach Rhule is a great guy, a great coach. He brings out the best in his players. He'll make you a better player and also a better man," Reddick told reporters.
New York Jets wide receiver Robby Anderson owes a lot to his old head coach, too, and said he might not be where he is in the NFL today if it weren't for Rhule. Not only did Rhule help him find success on the field by moving Anderson from defensive back to wide receiver, but Rhule allowed him the chance to come back to Temple after a year of academic ineligibility.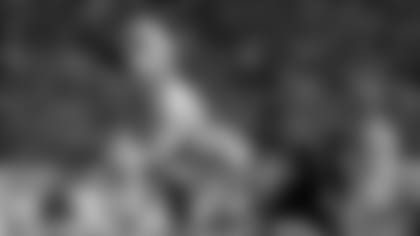 Despite not seeing eye to eye with his coach on a number of things during his college days, Anderson said that looking back it's clear Rhule had his best interest at heart.
"There were a lot of things that he did and put me through when I was in college that I would get mad about," Anderson said. "But now I really understand why he was doing those things. He didn't want me to just rely on the fact that I was talented. He taught me work ethic."
In Carolina, Rhule will be tasked with building up another program after the Panthers experienced back-to-back losing seasons, but it's a challenge Kraft said he knows Rhule can handle.
"He will be successful for Carolina, I really believe that with all my heart, because he's a great leader," Kraft said. "He communicates very, very well. He's a great motivator. He knows exactly what he wants to accomplish, and he gets everyone to buy into that."