CHARLOTTE -- There are quite a few plays the Panthers wish they could have back over the last five weeks.
"I think you could look at each game that we've lost and say, 'there's a play here,'" head coach Ron Rivera said after Carolina's fifth straight loss in Cleveland. "Football – and you guys have heard it before – is about making four or five plays, or not making four or five plays, and that's the truth of the matter."
With that said, here's a look back at one play on offense and defense from each of the last five games that wound up having huge say in the outcome.
Offense: Pick-six under pressure
The game was tied 7-7 in the first quarter. Then, on the first play of Carolina's second possession, quarterback Cam Newton was pressured in his own end zone and threw an errant pass to Steelers linebacker Vince Williams, who returned the pick 17 yards for the score. In hindsight, conceding a sack at his own 3-yard line would have been a better option for Newton. Instead, a pass he was just trying to throw away gave Pittsburgh a lead that only continued to grow from there.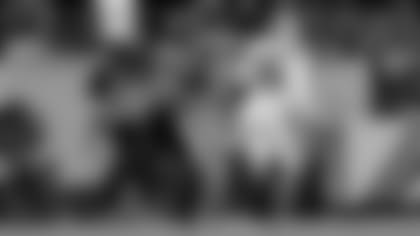 Defense: 75-yard TD on first play
Carolina's early 7-0 lead was wiped away in an instant when Steelers wideout JuJu Smith-Schuster got behind cornerback James Bradberry and outraced safety Eric Reid to the end zone. Bradberry had dirty eyes on the play, allowing the big play over the top allowing Pittsburgh to reclaim all the momentum.
It's hard to put the spotlight on two plays when the outcome ended up being a 52-21 loss, but things could have gone a whole lot differently if not for those huge errors early on.
Offense: Misfire on 2-point conversion
Rivera opted to go for two and the lead instead of the tie after Carolina scored late to make it 20-19. Newton had all kinds of time and spotted wide receiver Jarius Wright breaking open in the end zone. But his pass sailed. Game over. As Newton said afterward, it's a play he's got to make.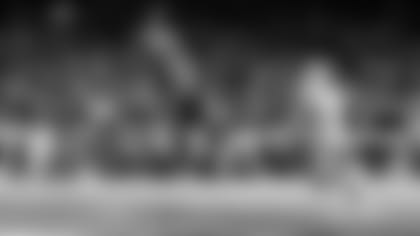 Defense: Late third-and-long conversion
It was third-and-15 at the Detroit 45-yard line with 6:37 left and the game tied at 13. Quarterback Matthew Stafford extended the play and connected with wide receiver Kenny Golladay for 36 yards while also drawing a holding call on Bradberry. Three plays later, Golladay scored what proved to be the game-winning touchdown.
Offense: Short on third-and-7
It was all tied up but the Panthers were in a great spot. The two-minute warning came with Carolina in possession of the ball in Seattle territory. A first down on third-and-7 would have allowed the Panthers to eat some clock and move closer to set up a game-winning score. Instead, rookie wideout DJ Moore was stopped short of the line to gain. Graham Gano missed a 52-yard field goal attempt and the Seahawks took advantage, driving down for the winning field goal of their own.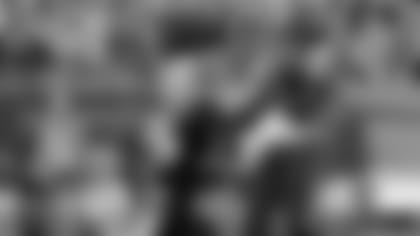 Defense: TD on fourth-and-3
Earlier in the fourth quarter, Carolina had a 27-20 lead and Seattle was facing fourth-and-3 with 3:33 to go. The Seahawks didn't just move the chains, they leveled the score. Wide receiver David Moore beat cornerback Corn Elder down the sideline for a 35-yard touchdown, and the Seattle comeback was on.
Offense: Interception before halftime
The Panthers were trailing 10-7 with the ball at the Tampa Bay 25 and 1:16 left before halftime. Instead of Carolina tying the game or taking the lead, the Bucs extended their lead. Newton's quick pass for Moore was picked off and returned 50 yards. Tampa Bay's offense then added another touchdown to head to the locker room with a 10-point lead.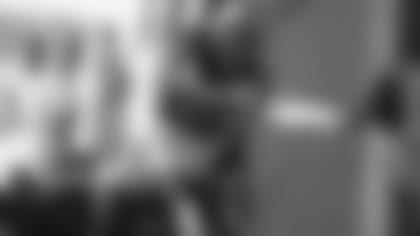 Defense: Pass interference in end zone
It was first-and-20 midway through the third quarter and the Bucs took a deep shot for wide receiver Bobo Wilson, who was covered well by Jackson. The rookie corner appeared to make a play on the ball, but the officials ruled pass interference in the end zone, placing the ball at the 1-yard line following the 52-yard penalty. The call was questionable at best. Perhaps Jackson could have tried to avoid the contact. Regardless, it was a huge play that set up an easy score and put Carolina in 14-point hole.
Offense: Back-shoulder miss on third-and-goal
Newton's miss when trying connect with Wright on fourth-and-goal in the final minutes of a six-point game was obviously huge, but how about that third-down play? The Panthers had what they wanted: wide receiver Curtis Samuel one-on-one with cornerback Terrance Mitchell. They ran a back-shoulder play, one they had been practicing and preparing to use. Samuel was open, but the pass from Newton came in too hot for Samuel to handle.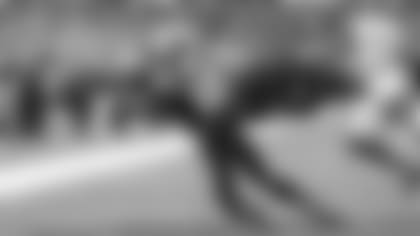 Defense: Holding penalty extends drive on third-and-3
Carolina was leading 20-17 late in the third quarter when linebacker Thomas Davis sacked quarterback Baker Mayfield to force a Cleveland punt. But not so fast. A flag. Cornerback Captain Munnerlyn was penalized for holding. Another questionable call, especially since Mayfield was in Davis' grasp when the flag was throw, but Munnerlyn didn't need to have his hands on wide receiver Rashard Higgins. The Browns took full advantage of the fresh set of downs, reaching the end zone for the game-winning score four plays later.