CHARLOTTE – Film review sessions haven't been much fun for head coach Ron Rivera and the Panthers of late.
After evaluating Sunday's 24-10 loss to the Falcons, Rivera was particularly perturbed with a few lapses on the defensive side of the ball that led to big plays – something Carolina has been working to eliminate for weeks.
"The undisciplined nature of some of the plays we had," Rivera said Monday. "That was probably the toughest thing."
Rivera has to take a good, hard look at everything with the 6-9 Panthers mired in a seven-game losing streak, the longest skid yet during Rivera's tenure.
"We're all being evaluated," Rivera said repeatedly during his press conference. "We're being evaluated for this last game; we're being evaluated for the season."
As part of that evaluation process, Rivera wants to see what some of the young guys can do.
Wide receivers DJ Moore and Curtis Samuel have been playing the vast majority of the snaps for weeks now. So too has rookie tight end Ian Thomas with Greg Olsen on injured reserve.
There are also young players on the defensive side, like rookie linebacker Jermaine Carter and rookie safety Rashaan Gaulden, who are getting more opportunities.
Against Atlanta, Carter started in place of the injured Shaq Thompson, and Gaulden rotated in at safety.
"In the position we are, you do have to watch these young guys and give them opportunities," Rivera said. "We'll look to do that next week obviously."
Sunday's game at New Orleans will put an end to Carolina's frustrating 2018 season. The Saints have already clinched the top seed in the NFC, and the Panthers are mathematically eliminated from postseason contention. That said, there's good reason for both teams to rest key starters.
So how will Rivera approach this final week?
"You go into Week 17 trying to win, first and foremost," he said. "But at the same time, we have to be smart, we have to be realistic and be honest.
"You do want to finish on a high note," he added. "We'll see what happens."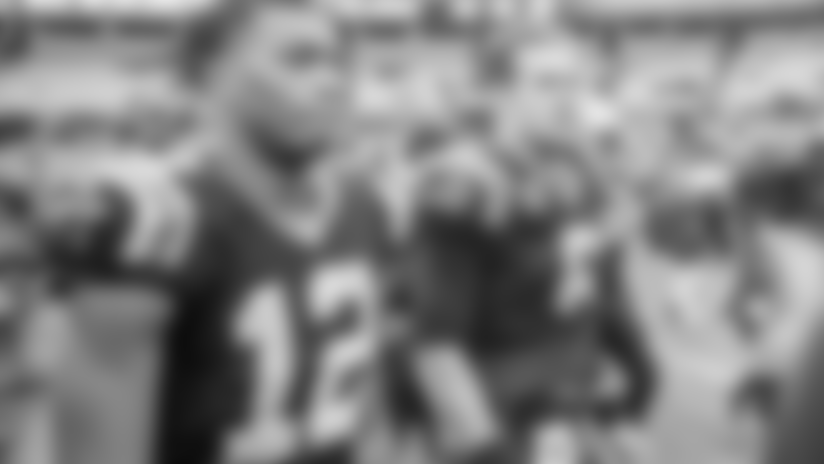 Uncertainty at QB: Rivera didn't have an update on the status of quarterback Taylor Heinicke, who played through a left elbow injury against the Falcons.
"He's getting an MRI," Rivera said. "We'll have more on it come Wednesday."
The Panthers would rather not have Cam Newton active for the finale, so the only other quarterback on the roster is undrafted rookie Kyle Allen, who made his NFL debut Sunday when Heinicke briefly left the game.
Rivera was asked who would serve as an emergency quarterback but didn't want to reveal those plans. Hopefully it doesn't come to that.
"There are some things we could do," Rivera said. "We've discussed it and we've gone through it and practiced a little bit of it."
View photos of the Panthers' 24-10 loss to the Atlanta Falcons.