CHARLOTTE – Phil Youtsey has owned a Permanent Seat License and a standing invitation to a tailgate since the Panthers debuted at their home stadium nearly 23 years ago.
So what is Youtsey's game plan for his first Panthers game after his retirement?
"Well, I've never sat for a game in my PSLs," Youtsey said. "And I've been to tailgates, but I haven't been able to 'tailgate.' There's a difference."
Youtsey, the Panthers' vice president for ticketing and sponsorship, is retiring effective March 7 – on the 25th anniversary of his first day on the job.
And oh how things have changed since he took an elevator up to the 16th floor of the Carillon building in uptown Charlotte that fateful day.
"An empty desk with a phone. And a computer with a big old monitor. Nothing else," Youtsey recalled. "There's no staff. I don't even know where a pen is. I don't even know where a piece of paper is. There are 10 or 12 people on this office floor, and we're going to play football in like 18 months.
"I still remember looking at that desk before I even sat down behind it and thinking, 'Wow, where do you start?' "
Youtsey wasn't without experience. The Kansas City native had spent the summer of 1983 in the Charlotte area as sales manager for a Class A minor league baseball team in neighboring Gastonia, and he joined the Chiefs as a sales rep soon after. He ascended to director of ticket operations there, and two days after Joe Montana and the '93 Chiefs fell to the Bills in the AFC Championship, Youtsey got a call from Bill Polian.
Polian, who was joining Carolina as its general manager, had started his career as a pro scout with the Chiefs when Youtsey interned with them as a college student in the early 1980s.
"Bill said, 'Hey Yahtz, Come on down here. We're building something special down here in the Carolinas,'" Youtsey said. "Pretty much all I knew was they were taking reservations for these things called PSLs."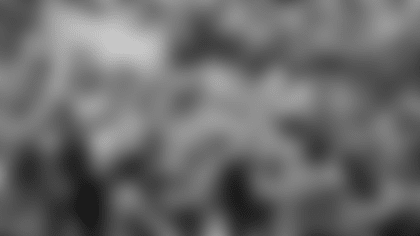 That was one thing Youtsey had going for him when he worked his first day with the Panthers a quarter-century ago – PSLs. The fledgling franchise didn't have a stadium yet – it would play its first season in 1995 at Clemson University – but it had a database of more than 39,000 fans that had handwritten an application and put down a deposit to secure seats in the team's future home.
Flash forward to Youtsey's last day on the job, and the unique ticketing plan that keyed Carolina's bid to land an NFL franchise endures. And at what was Ericsson Stadium and is now Bank of America Stadium, the Panthers have sold out 167 consecutive games, a streak that dates back to 2002. All told, Carolina has played 237 games (including preseason and postseason) in the facility; all but two have been sellouts.
"The PSL concept was brand-new in the league, and now we have the longest-sustaining PSL program in the league," Youtsey said. "To sustain it for 25 years – and the future looks tremendous ahead of it – that takes a lot of great talent from a lot of good people."
Youtsey had led those people on the ticket side since those humble beginnings, and in the end it's the people that he'll miss most. Although he is looking forward to enjoying the gameday hospitality he helped create as an attendee after so many years spent attending to the fans.
"Everybody here is laser-focused on making sure our guests have the best possible experience," Youtsey said. "I'll miss the people, the passion of the folks in this building to be successful."