To a man, the members of the 2003 Carolina Panthers were convinced they were going to win Super Bowl XXXVIII, until the final second.
So it's not a surprise that in the moment, they didn't realize what the man who prevented it was in the process of becoming.
Time passes. Entire careers come and go. Tom Brady remains.
When the now-Buccaneers quarterback takes the field Sunday in Super Bowl LV against the Chiefs, it will have been XVII years since he beat the Panthers with a last-minute drive that set up Adam Vinatieri's game-winning field goal.
It was a clinical drive — efficient and timely more than daring and memorable for any particular play. But that's how you become a legend, by stacking up so many moments that the sheer weight of your accomplishments renders arguments moot.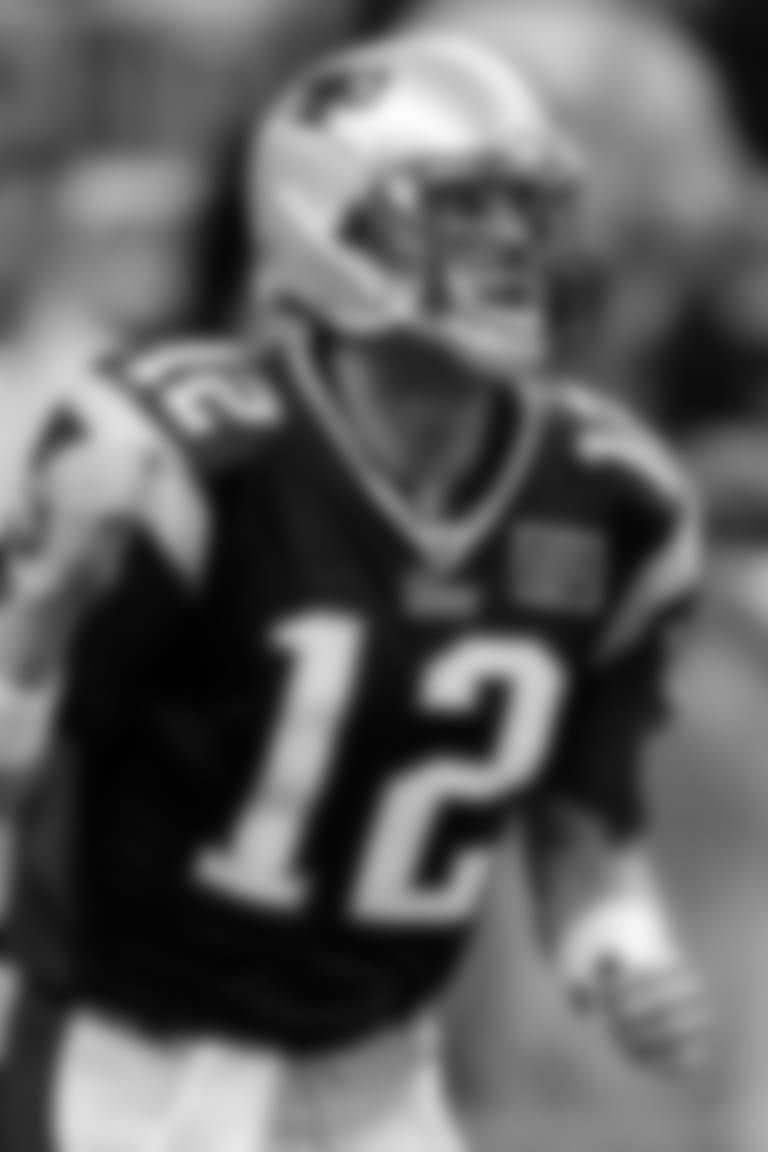 That game against the Panthers was Brady's second Super Bowl appearance and win. He's gone on to win four more, and Sunday will be his 10th time playing in the final game of the season.
"My gosh, think about it," former Panthers quarterback Jake Delhomme said this week, recalling a stat he heard that floored him. "He's played in 18 percent of all the Super Bowls ever played. That's absurd."
"I played 10 years in the league," former Panthers defensive tackle Brentson Buckner said with a laugh. "He's played in that many Super Bowls."
There's a tone of amazement in their voices when they talk about Brady, because 43-year-olds aren't supposed to be able to play at the level he continues to.
With Brady, however, there's less evidence of physical decline, and that's what amazes those who have been on the other side of it.
"Athletes can lose explosiveness over the years," former Panthers receiver Steve Smith Sr. said. "But when everything the shoulder and below slows down, everything shoulder and above has to keep firing like a rookie.
"And he's obviously been able to do that."
---
---
There's a lot about Brady that impresses other players.
But being able to play at such a high level for so long stuns the guys who played a long time themselves.
Smith played 16 years in the NFL. In a league where the average career is around four seasons, that's remarkable, bordering on unheard of.
He was drafted a year after Brady. He's 41, two years younger than the Bucs' quarterback. Smith's eligible for the Hall of Fame next year. Brady's playing in the Super Bowl on Sunday.
"You have to be dedicated, and be a student, not just of the game, but of your own body," Smith said. "It takes a lot of commitment to be able to keep yourself in the kind of shape to play for that long.
"I'm not saying it's a miracle because he's doing it, but it requires a conscious effort. You can't have a cheat day if you want your body to work like that."