Everyone within sight of the practice fields at Wofford College could hear the excruciating yells – including Ross Cockrell.
"I remember hearing this screaming," Cockrell said. "Then I realized, 'That was me.'
"It was an out-of-body experience. It was kind of amazing."
Nobody wanted to be in Cockrell's body in that moment, when in the fifth practice of training camp last year the cornerback suffered a gruesome injury: He fractured the tibia and fibula in his left leg, in the words of head athletic trainer Ryan Vermillion "a leg that's not going in the direction you want it to."
Fellow cornerback Kevon Seymour, like Cockrell in the running for a starting job on the outside at the time, was among those shaken up by what he witnessed.
"There was a little traffic jam, and then I just remember the noise," Seymour said. "I about cried. I cried. That hurt my heart.
"Right after it happened, Coach (Eric) Washington brought up dedicating the year to Ross. He was like, 'Look, we're going to play just how Ross would want us to play' because Ross brings it every day."
Seymour, however, never got that chance. He joined Cockrell on injured reserve before the regular season opener, soon to endure procedures on both shoulders.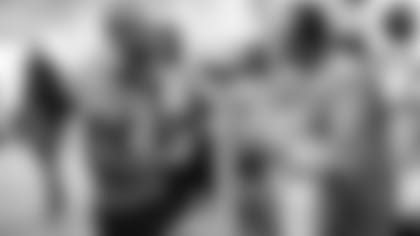 The two spent the 2018 season rehabbing together, but now, with offseason workouts underway, Cockrell and Seymour are working toward playing together in 2019.
"Today is a big day for those guys; both of those guys were full participants in the conditioning program. That's huge," Vermillion said after workouts began Monday. "They've been great to work with; two good pros. They were phenomenal in here. All they want to do is get better."
---
---
Cockrell was excited both on a professional and personal level for the 2018 season. He played high school football at Charlotte Latin and played college football just down the road at Duke, but his first four NFL seasons were spent with the Bills, Steelers and Giants.
In an instant, Cockrell's excitement gave way to exasperation when, at the tail end of the Panthers' fifth practice at training camp, his season ended before it started.
Still, his connection to the Carolinas made a difference.
"It was just a routine play. The receiver caught the ball and he fell down," Cockrell said, recalling Torrey Smith's sliding touchdown that left Cockrell with a broken leg. "He fell right on my leg, and it just snapped.
"I knew right away that my leg was broken."
The weeks and months that followed weren't easy, but going through it near home helped.
"The season obviously didn't go as I planned, but being back in Charlotte – to have an injury such as that but to be surrounded by so much love and family, it really boosted me," Cockrell said. "So many people sent me letters and prayers – so many positive things – and it really helped me keep my spirit up when it was all happening."
That feeling of support started before Cockrell was even carted off the practice field. First, the Panthers' training staff rapidly responded to an unnerving injury that reminded Vermillion of one suffered by longtime left tackle Jordan Gross in the middle of the 2009 season.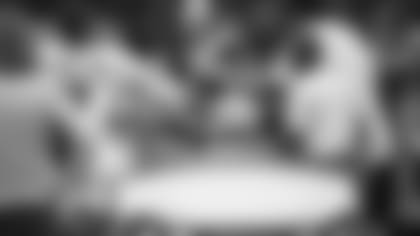 "That's a tough injury – a tib-fib fracture is a big injury," Vermillion said. "(Assistant athletic trainer) Kevin King was there first, and Kevin did a great job of stabilizing it and straightening it out.
"We put him in the air splint, and then what was great for me was to receive the help that I received from his teammates to get him off the ground and onto the cart."
Seymour was among those helping out – in that moment and for many more moments to come. Cockrell, picked in the fourth round of the 2014 draft by the Bills, was already playing in Pittsburgh when the Bills picked Seymour in the sixth round of the 2016 draft. But whenever Seymour studied film in Buffalo, he paid special attention to Cockrell.
That continued during the duo's rehab process.
"Kevon and I spent a lot of time together," Cockrell said. "Kevon is a very positive guy – always laughing, always smiling – so that helped me a lot as well. He's a guy who has gone through ups and downs in the NFL just as I have, so we were able to bond over those experiences as we rehabbed."
Cockrell's rehab started surprisingly quick. He was injured on a Sunday, had surgery the next day and was able to put weight on the leg the next day "as pain allowed." Tentative steps with crutches slowly but surely became confident strides, and by the end of the regular season Cockrell was running on the sideline during practice.
He was medically cleared when players had their exit physicals the day after the season ended and said if the Panthers played today, he'd be good to go.
"That's a good definition of where I am," Cockrell said. "There are definitely things that I need to work on – it was an extensive surgery with a few screws and a rod put in my leg. Every step that I take, every run, every jog, I'm very thankful to be back here and to have the opportunity to contribute to this team.
"The hardest part of the process is trust – is trusting that your body can do it again. Obviously it was very bad, but I have tremendous support from my wife, my family and tremendous support from the organization and from some other people who helped me during the rehab process. That trust has gone through the roof. Now the next step is gaining that trust in competitive situations."
---
---
While Cockrell's clearance allowed him to choose to spend much of his offseason in the Miami area, Seymour spent his in Charlotte working toward ultimately being cleared.
"I feel like a new man," Seymour said. "This is probably the healthiest I've felt since my freshman year of college. I feel good."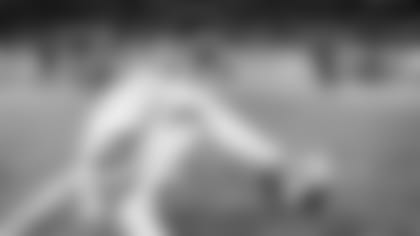 Seymour, acquired by the Panthers from the Bills on roster cutdown day in 2017, was holding his own competing for the starting job opposite James Bradberry last preseason. But he struggled in Carolina's second preseason game, and we soon learned why. He didn't play in the final two preseason games, and on roster cutdown day he was placed on injured reserve.
"Kevon had two labral tears – both shoulders," Vermillion said. "We were trying to get him through the season but were not able to do that. He hurt one, and we just said, 'You know what? Let's just put you on IR, fix one, wait six weeks and fix the other one.'
"The hard part for Kevon – and he handled it very well – was having a big surgery knowing once he gets his sling off he has to have the other surgery. That's tough mentally, knowing that you're preparing an arm to feel good so you can have surgery on the other one."
Doubly tough because Seymour had never undergone a surgical procedure, let alone two.
"Trying to sleep and get comfortable. Putting on a shirt. Taking a shower. It was tough," Seymour said. "It was tough, but with the second one, it was easier because I knew what to expect. I was here every morning, Monday through Friday, just getting it in. I probably still have a little time with the one I did second – my left shoulder – but if we had a game today, I'd be able to go out and play to my full potential.
"I'm taking no plays off. I want to be consistent and play to my potential. As players, we're never going to be perfect, but you can be consistent."
---
---
With Seymour and Cockrell knocked out of the cornerback competition last year, rookie Donte Jackson seized control of a starting role and never looked back. Perhaps it would have worked out that way regardless.
"Donte is tremendously talented; we could all see that from the first day he walked in," Cockrell said. "He's tremendously talented and he's tremendously confident, and that confidence and exuberance feeds the room.
"I'm very excited to see what we do this year because we have a tremendously talented group – a good mix of youth and veterans and just playmakers."
Some have questioned Carolina's cornerback group behind Jackson and Bradberry, clamoring for some offseason additions. After a lost 2018 because of injuries, Cockrell and Seymour are ready to add to the position group.
"D-Jack keeps saying it: 'This secondary is crazy, and people don't even know' " Seymour said. "Man if we put it all together, we're going to be a solid group."