CHARLOTTE — The original USFL was 10 years gone when the Panthers opened for business in 1995.
But the upstart league of the mid-1980s made an indelible imprint on the Carolina franchise — and football in general — in its three short years of existence, leaving an impact beyond a few games played in some off-brand markets in front of fans who proved there was a thirst for year-round football.
This Saturday, a new version of a spring league will kick off, hoping to attract some eyeballs and advertisers and offer some chances — for both players and coaches and perhaps as a developmental league the NFL could make use of.
But "the REAL USFL," as veteran football executive Carl Peterson called it, that league planted the seeds for what would become an immediately successful NFL team in Charlotte, in its own roundabout way.
Not only did that first USFL provide a start for the Panthers' greatest player and first true Hall of Famer, but also their first head coach and both coordinators, and the Hall of Fame executive who built the team from the ground to the NFC Championship Game in two seasons. Oh, and another eventual head coach, and a player who might have been the greatest defensive end in football history, too.
Not bad, for a brief moment in time which probably ended sooner than it should have.
"When I think back on the USFL, the first thing I think of was all the incredible players," Hall of Fame general manager Bill Polian said this week. "The league had a chance, and made a difference, because there were so many great football players involved."
And yes, as with most stories about the history of the Carolina Panthers, that means Sam Mills.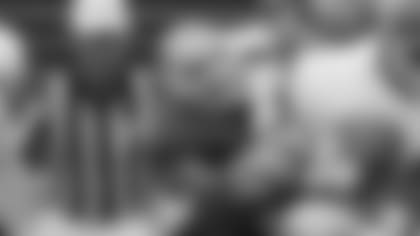 The USFL was the first place in the professional football world that accepted a too-short shop teacher from New Jersey was actually a superhero, and one of the best middle linebackers to ever play the game.
That was Mills, a former Division III walk-on from Montclair State who had been cut by the Cleveland Browns, cut by the CFL's Toronto Argonauts, and was wondering if there was a future in football for him at all.
That's when he attended a tryout for something called the Philadelphia Stars, a team built by a former Eagles executive named Carl Peterson (who was getting some help from a future Jets GM and current Panthers consultant Terry Bradway).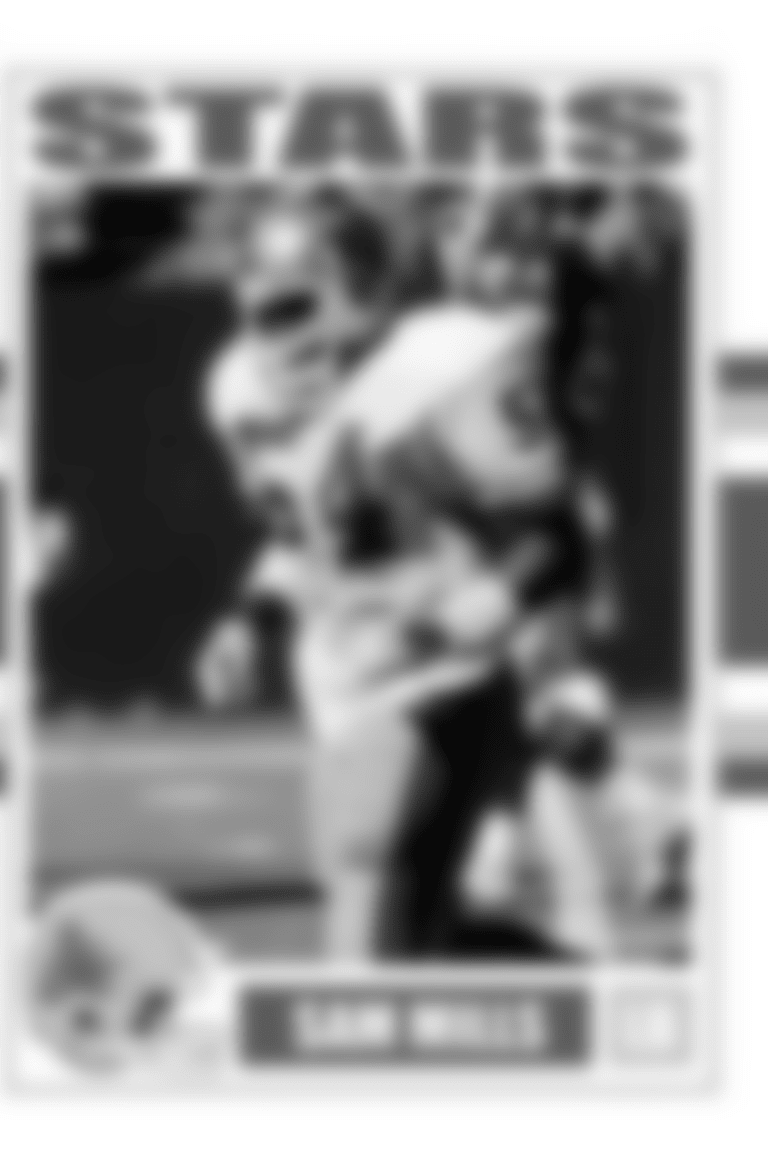 In an effort to scratch up players who weren't under contract to existing teams, they held a tryout in Florida, and in a van parked by the side of the field, signed the 5-foot-9 Mills to a contract that would change everything.
"No one wanted to give him a chance, because all they saw was his height," Bradway said. "It didn't take him long to show people what they were missing."
Mills became one of the best defensive players the USFL had seen — it was either him or Memphis Showboats defensive end Reggie White, depending on who you ask — leading the Stars to three championship games and two titles. He was All-USFL all three years of the league's existence.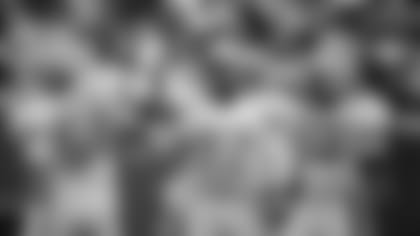 The one quarterback who beat him in the title game (in 1983) was Bobby Hebert of the Michigan Panthers, who would eventually become his teammate with the Saints. What Hebert began learning while watching film in Detroit, he learned up close in the training camps and practices in Louisiana.
"Just one of the most incredible leaders ever," Hebert said of Mills. "The thing about Sam, he wasn't a yap-yap-yap-yap guy who talked all the time, he just did everything the right way, every single day.
"If you didn't know who he was walking on the field, you found out quick."
And when the Panthers opened for business, they were equally quick to identify Mills as a centerpiece of what they were building.
That's in part because Polian remembered the impact Mills made on the USFL himself.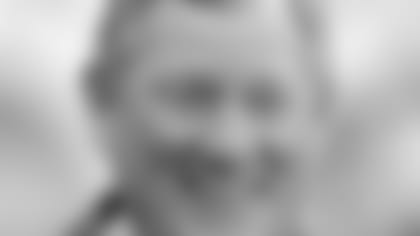 Polian was the personnel director for the Chicago Blitz, working with future Hall of Fame coach Marv Levy, after the team effectively swapped franchises with the Arizona Wranglers. (The ownership history of the league was, to put succinctly, complicated, and Jeff Pearlman's outstanding book "Football For A Buck: The Crazy Rise and Crazier Demise of the USFL" details its colorful legacy.) Former Blitz coach and legendary Washington coach George Allen went to Arizona, and cleaned out the team's offices on his way out. Afterward, the Blitz found another owner for a brief moment, but he abandoned the team as the bills piled up, and the league took over operations.
After the USFL, Polian would go on to turn one of the NFL's worst teams into one of its best in Buffalo, but nothing about his time in the USFL seemed linear or normal.
Asked if he realized what he was getting into after leaving a job with the Kansas City Chiefs, Polian laughed.
"No, we didn't, on a number of fronts," he said. "We didn't know how bare the cupboard was in Chicago, because when George Allen left for Arizona, he took everything but the lamps, and the ones he left didn't all have lightbulbs."
Despite, or perhaps because of his own experience in the USFL, Polian is convinced there's a place in the sporting world for spring football (he was involved with the short-lived Alliance of American Football in 2019). That's largely based on his belief that the NFL could use a spring league to develop players and coaches and other aspects of the game (such as having an experimental lab for rules changes).
And one of the many who got their start in the USFL was a young assistant coach named Dom Capers.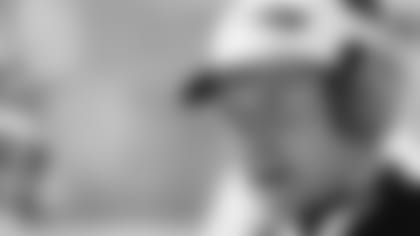 The former Mount Union linebacker was rising through a series of college assistant jobs, landing at Ohio State in 1982. After a couple of seasons there, he was contacted by Mora after the first USFL season with an offer to coach defensive backs for the Stars.
"People thought I was crazy to leave Ohio State for the USFL," Capers said with a laugh. "But as it turns out, it was one of the best things that could have ever happened to my career."
By latching onto a number of great players — beginning with Mills — Capers and fellow assistant Vic Fangio (who would join him in Carolina as defensive coordinator in 1995) built solid reputations in the industry. Their Stars defense dominated, and they went on to a 19-2 record and a championship in 1984. That made them hot commodities, and Mora and his staff had plenty of options when the league folded after the 1985 season, weighing three offers before going to New Orleans and turning the Saints into winners for the first time in that franchise's history.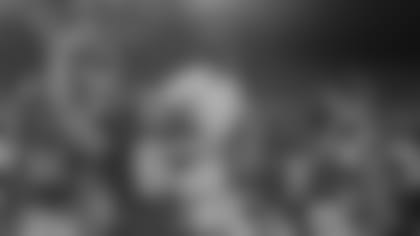 "The success we had there really allowed me to gain a foothold in the NFL," Capers said. "When we went to New Orleans, we had a great first draft, but I think we took about 14 USFL players with us, and it was like having two or three drafts at once. Having that kind of familiarity allowed us to have success pretty quickly."
The Saints hadn't had a winning season in 19 years as a franchise before Mills and Capers and the rest of the USFL refugees arrived. They quickly built one of the NFL's top defenses and earned the first playoff berth in franchise history.
Capers parlayed that job into a defensive coordinator role with the Steelers in 1992, and the Panthers hired him to lead their expansion team in 1995, along with Polian as general manager, Fangio as defensive coordinator, and former USFL Pittsburgh Maulers head coach Joe Pendry as offensive coordinator.
In hopes of fielding a competitive team quickly, they loaded up on veterans, beginning with Mills, and established a culture here quickly.
Of course, those first years weren't without their challenges, but Capers said his experiences in the USFL helped with that as well.
Even though the Stars were the USFL's top team, they weren't immune to the start-up league's ever-shifting tides. They moved (sort of) to Baltimore in 1995, so they were evicted from Philadelphia's Veterans Stadium as part of a lawsuit. The Stars spent the week working out at the University of Pennsylvania, and would bus to Baltimore on the weekends to play home games.
Those memories stayed in Capers' mind when he was leading the expansion team in Charlotte. There might have been some business offices downtown near what would become the site of Bank of America Stadium, but the football took place at the Winthrop Coliseum in Rock Hill (a college without a football team and the normal array of facilities), and games in 1995 were played in Clemson's Memorial Stadium. That meant a lot of long bus rides and takeout, while trying to work in a little football on the side.
So when Capers was drawing up his detailed plans for moving his Panthers team from place to place — and doing so successfully — there were frequent flashbacks to the USFL.
"With everything we went through in 1985, I at least knew how to make a schedule," Capers said with a laugh. "In 1995, our players would joke that the only difference between a road game against the 49ers and a home game was a couple of hot meals and flight attendants, because it took the same four hours to get there."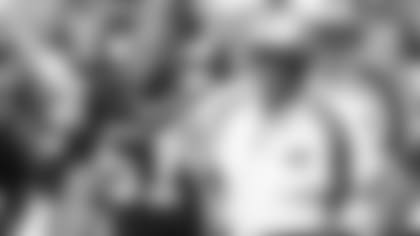 That kind of adjust-on-the-fly mentality was the kind of thing you learned quickly to survive in the USFL, where teams might not know who owned the team or where they were playing from one day to the next.
But even though the league had a short run (a shift to a fall schedule in 1985 doomed the league after its third season, don't even get Polian started on New Jersey Generals owner Donald Trump's role in that), it left a deep imprint on football.
When Mills is inducted into the Pro Football Hall of Fame in August, he'll be the ninth alumni of the USFL to be honored in Canton (along with Polian, Levy, Allen, LA Express consultant Sid Gillman, and players Jim Kelly, Steve Young, Gary Zimmerman, and White). The USFL spawned many careers for players and coaches alike (former Panthers head coach John Fox spent a year coaching defensive backs for the LA Express), and opened the door for eventual NFL adoptions such as instant replay and the two-point conversion.
It was a lot of stuff, actually, to jam into a very brief moment in time.
But just like Sam Mills and those early Panthers teams, they made the most of whatever opportunity they grabbed hold of.
View photos of Sam Mills during his time as a player and coach with Carolina.