CHARLOTTE – It was neat to see former Panthers linebacker Thomas Davis at Cam Newton's "Kicking it with Cam!" event at Bank of America Stadium last weekend.
And seeing the two of them messing around on the field again got me thinking … who is going to replace Davis as the trash-talking counterpart for Newton?
The jawing between Davis and Newton has set the competitive tone at Carolina's practices for years. We know Newton is going to talk – that's kind of his thing, and he brags about his trash-talking abilities. Is anyone on the defensive side ready to challenge him when the Panthers take the field for organized team activities next week?
Here are three candidates that come to mind: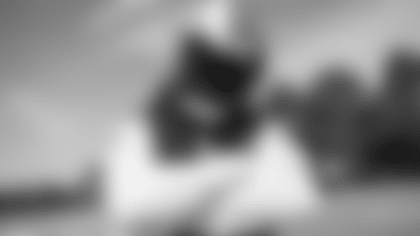 The fiery second-year corner is the first guy off the top of my head for obvious reasons. Jackson is full of swagger and confidence. And yeah, he's about as chatty as they come. But he's still a youngster with a lot to prove. This might fall more on the shoulders of a veteran.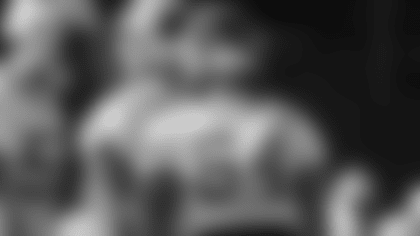 The former first-round pick has long been considered the heir apparent to Davis. Perhaps he could fill these shoes (in TD's case, Jordans) as well? Thompson hasn't been particularly vocal since arriving in 2015, but there is an edge to him. We could see that come out this spring.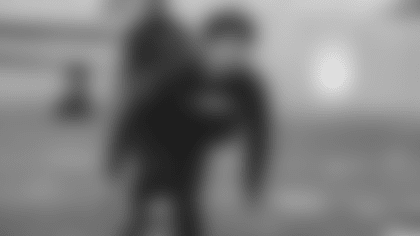 This is an intriguing one. As a member of the Seahawks and Raiders, Irvin sacked Newton nine times total, so they've got some history. They're also both Atlanta natives. Irivin entered the league in 2012, a year after Newton, and he's got plenty of smack-talking experience. In addition to his production as a pass rusher, it's kind of what he's known for.
"You can ask anybody in the locker room, they'll tell you I talk smack; it's what I do," Irvin told ESPN.com when he was with the Raiders last year. "There's no hard feelings, but you're going to hear me."
(Insert popcorn-eating gif)