As the Panthers enter the bye week, there have already been a number of significant single-game performances en route to a 4-2 start. As Carolina celebrates its 25th season of football, we decided to highlight some of the best single-game performances in franchise history.
This isn't a simple run-down of the franchise records in each single-game statistical category, but rather a composition of meaningful performances, standout memories and records that still hold today.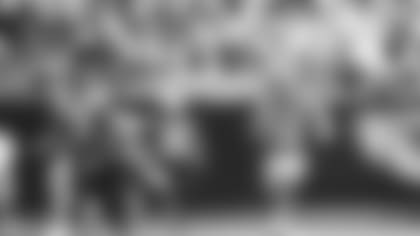 Christian McCaffrey vs. Jacksonville (10/6/19)
Sure, there's some recency bias right out of the gate AND picking any single Christian McCaffrey game from the last two seasons is difficult. But here is the case.
He had 176 rushing yards, 61 receiving yards, two rushing touchdowns and one receiving touchdown. His total for scrimmage yards tied his own franchise record which he set against Seattle in 2018 (a close runner-up to this selection). He broke the franchise record for longest run with his 84-yard touchdown run. He averaged 9.26 yards per carry on the ground and set the internet on fire with a front-flip touchdown that's going to be in his career highlights forever.
And he did it on a day when the Panthers enshrined the first Hall of Honor class in over 15 years.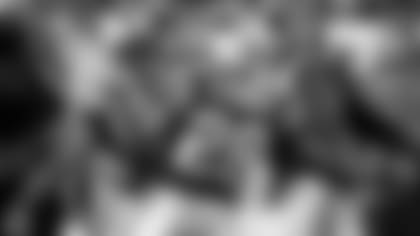 Jonathan Stewart/DeAngelo Williams vs. Tampa Bay (12/8/08)
On Monday Night Football in December of 2008, the Double Trouble duo of DeAngelo Williams and Jonathan Stewart put together an unforgettable rushing performance in a crucial win over the Buccaneers and one of the NFL's top defenses. The win helped the Panthers secure the NFC South division in 2008 and was a coming out party for a rushing duo that continued to set records over the next few years.
Williams ran for 186 yards, then the single-game franchise record, and two touchdowns, while Stewart had 115 yards and two touchdowns. Carolina totaled 299 net rushing yards which remains the most team rushing yards in a single game in Panthers history.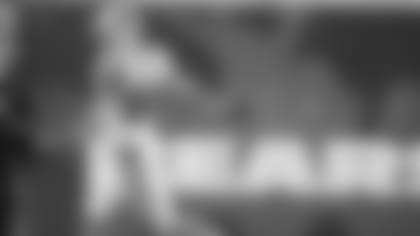 Steve Smith at Chicago (1/15/06)
In the NFL, statistics and records in the postseason are kept separate from regular season records. However, Steve Smith's performance at Chicago in the 2005 divisional playoffs deserves to be mentioned in every record book. This Smith performance is most remembered from his juke in the open field to sliding down the goal post. And it will sit at the top of the record books for a long time.
Smith tallied 218 receiving yards on 12 receptions with two touchdowns. He added another 26 yards on the ground for 244 total scrimmage yards. This performance holds the franchise record for playoff receiving yards and playoff scrimmage yards, and would be the regular season records as well. It is also the second-most scrimmage yards in the playoffs in NFL history and fifth-most receiving yards.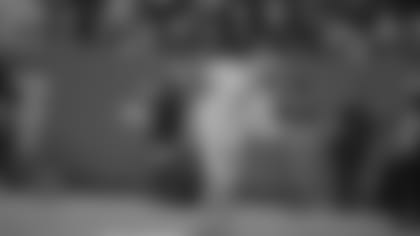 Cam Newton at New York Giants (12/20/15)
In 2015, the Panthers set an NFC record with its 18th consecutive win. It came in dramatic fashion in New York when the Panthers mounted a game-winning drive in the final minute which was immediately preceded by one of the most shared gifs in sports history.
What you may not remember was how impressive Cam Newton's statistical performance was in this game.
He totaled five passing touchdowns, tying the franchise record for most total touchdowns in a game. He threw for 340 yards AND ran for another 100 on the ground. It marked the second-most total yards in franchise history behind his own previous record. He also became the first quarterback in NFL history to run for over 100 yards and throw for at least 325 yards in a single game.
McCaffrey's 237-yard scrimmage game against Seattle when he became the first Panther with over 100 yards rushing and receiving in the same game.
Williams' 210-yard rushing game against the Saints in 2012...Still stands as franchise record for rushing yards in a single game.
Smith's three-touchdown game against Miami in 2005 when he had 170 yards on 11 receptions.
Newton's four-touchdown game at New England where he threw for three touchdowns, ran for another, tallied 360 yards through the air and ground and led Carolina on a game-winning drive in the final minute.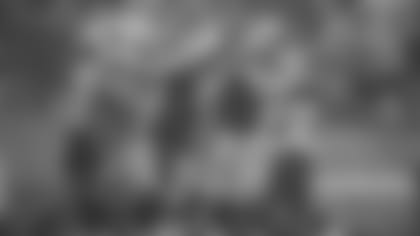 Luke Kuechly vs. New Orleans (12/22/13)
In a game best remembered by rain and a dramatic touchdown by Domenik Hixon to clinch Carolina's first playoff appearance since 2008, Luke Kuechly put together one of the most dominating defensive performances in Panthers and NFL history.
Kuechly finished with 24 tackles, the franchise record and tied for the most in the NFL back to 2000 when official league tackle numbers became available. He also had an interception at the end of the third quarter.
The Saints had 81 offensive snaps, of which 12 were incompletions and seven were punts. So out of 62 offensive plays, Kuechly ended 25 of them himself.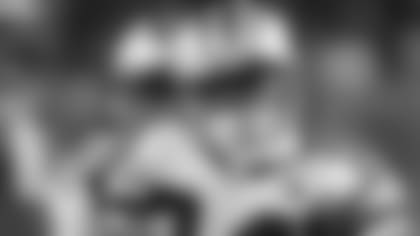 Ricky Manning Jr. at Philadelphia (1/18/04)
As a rookie playing in his first postseason, Ricky Manning Jr. put together one of the best defensive games on one of the biggest stages. At Philadelphia in the NFC Championship game, Manning made three interceptions, had five pass deflections and two tackles in a defensive effort that held Donovan McNabb to a 19.3 passer rating.
Manning's three picks tie for the second-most in a postseason game in NFL history back to 1979 when Vernon Perry had four. Combined with his game-saving interception the week before in St. Louis, Manning still holds the franchise record for most interceptions in a single postseason with four.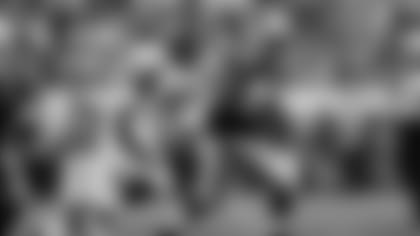 Kony Ealy vs. Denver (2/7/16)
Kony Ealy's defensive performance in Super Bowl 50 is one of the most bittersweet aspects of franchise history. Ealy had three sacks, one interception, one forced fumble and fumble recovery.
Many predicted that Ealy would have been Super Bowl MVP if Carolina had won the game. Ealy is the only player in NFL playoff history with three sacks, an interception and forced fumble in the same game.
Greg Hardy's four-sack, eight-QB hit game against the Falcons in 2013 where Carolina ended up recording a team-record nine sacks.
Luke Kuechly's back-to-back interceptions including one returned for a touchdown in Carolina's only Thanksgiving Day game at Dallas in 2015.
Josh Norman posted two interceptions, including one returned 46 yards for a touchdown, to go along with four pass breakups and four tackles at Tampa Bay in 2015.
Tim McKyer had a 96-yard interception return for a touchdown, still the longest interception TD in franchise history, in Carolina's monumental win over San Francisco in the inaugural 1995 season.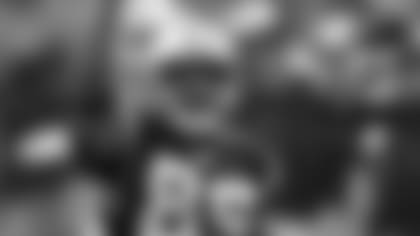 Steve Smith vs. Cincinnati (12/8/02)
This is perhaps one of Steve Smith's most under-appreciated all-time performances. He totaled a franchise-record 313 all-purpose yards headlined by two punt returns for touchdowns. Smitty brought back an 87-yard punt return TD, a 61-yard punt return TD and had a 31-yard receiving TD for good measure. He finished with 144 yards receiving and a touchdown and 153 yards on just three punt returns. His 87-yarder is still the longest punt return in franchise history.
John Kasay vs. Atlanta (9/8/96)
In Carolina's first-ever home game in then-Ericsson Stadium, John Kasay went 5-of-5 in field goals including two from longer than 50 yards. Kasay literally carried an offense that scored just one touchdown. His performance helped Carolina win it first home game in Charlotte and still ranks as the only time time in franchise history that a kicker made five field goals with two coming from 50 yards or longer.
Any list like this is perpetually up for debate. Which memorable performance did we leave out that you think should be included? Any of them need to be ranked higher? Leave a comment below.