CHARLOTTE – With running backs Christian McCaffrey and C.J. Anderson along with quarterback Cam Newton all more than capable of rushing the ball effectively, the distribution of carries was always going to be a topic of interest.
It's just one game, but Newton led the way in the opening win over Dallas, running 13 times (although three were kneel downs) for 58 yards. McCaffrey followed with 10 carries for 50 yards and Anderson ran it seven times for 35 yards. Fullback Alex Armah added a 1-yard touchdown run on his lone carry.
"It's a week-to-week deal. I thought we had a good rhythm between C.J. and Christian," offensive coordinator Norv Turner said. "We've got to get five or six of those carries that Cam had and let C.J. and Christian get them, and then we'll be a little more in line with what we said."
That's something for Turner and the offensive coaching to monitor and consider on a week to week basis.
As for the running backs, they're not worrying about it. At all.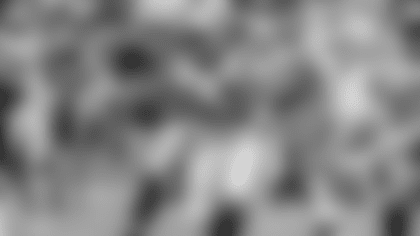 "It's just crazy to me how you're trying to figure out how many carries C.J. is going to get, how many carries Cam is going to get," Anderson said. "Who cares? We just want to win football games. We'll do what we think is best for the team. We're not going to make a big discussion about it."
Said McCaffrey: "Listen, I just do whatever they tell me to do. There were four or five called runs to me that Cam kept because of the read. You look at what he can do with his feet – that's part of the reason some of those runs are so successful. That's just the way our offense works."
McCaffrey then took it a step further, reminding everyone that there's so much more to a successful run game than the player in possession of the ball.
"I think in a society with fantasy football and all this, it gets so individualized," McCaffrey said. "Really, there are 11 people on each side of the ball for a reason. I popped a 71-yarder in the preseason, but there was a wide-open hole. No one talks about the pulling guard or the tackle coming down or the tight end and fullback's block. They talk about me, and I just ran straight. It's such a team game. The most successful teams do check the egos at the door."
ANDERSON OFFERS A TIP: Anderson, a sixth-year veteran, was proud of the way McCaffrey responded after his early red zone fumble against the Cowboys.
McCaffrey was able to put the miscue behind him and produced as a runner and receiver.
When McCaffrey returned to the sideline after the fumble, Anderson shared a secret bit of advice he picked up from a respected veteran on the Broncos defense who shall remain nameless.
"Just a minor tip on ball security," Anderson said. "I can't say."
View photos from the week of practice leading up to the Panthers' game against the Falcons.