Purr's Pals
Sir Purr teams up with Big Brothers Big Sisters of Greater Charlotte to provide a Big and Little with a lifetime memory through the Purr's Pals program. During the week of each Panthers home game, a Big and Little share the un-fur-gettable experience of a purr-sonal behind the scenes tour of Bank of America Stadium. A highlight of the tour is a sir-prise visit by Sir Purr, who presents the Big and Little with an even bigger sir-prise, tickets to a Panthers home game and the paw-some thrill of delivering the game ball into the stadium.

SACK THE TEST
Sir Purr visits schools in the Carolinas each spring and helps students in grades three through five prepare for standardize testing at the end of the year.
During the 30-minute, high-energy SACK THE TEST  program, Sir Purr teaches each of his proven test taking tips, which also includes video messages from Panthers players and TopCats. Students learn the connection between how Panthers players, coaches, and cheerleaders get ready for the big game and how they can apply the same methods to prepare for their big test. The program is available to schools in April and May. For more information, contact the Carolina Panthers mascot department at 704-358-7450 or request an appearance. Availability is limited. Rates vary depending on location.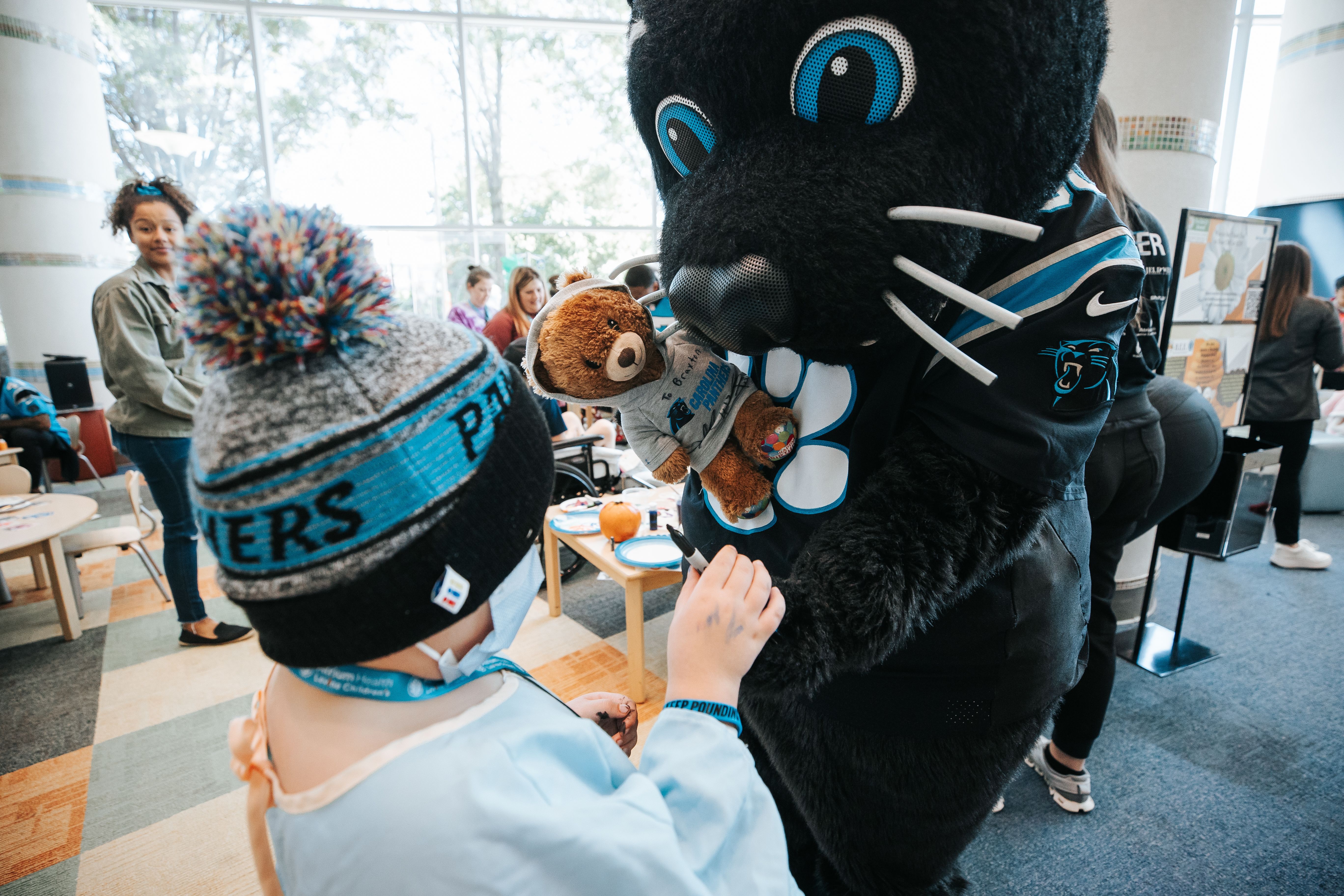 Hospital Visits
Every month, Sir Purr visits the patients at the Levine Children's Hospital at Carolinas Medical Center in Charlotte and brings smiles to their faces. The 10th floor of the Levine Children's Hospital features a special Panthers theme that includes pictures, decorations and other items that can be enjoyed by the children and their families as they receive state-of-the-art care in this spectacular facility.