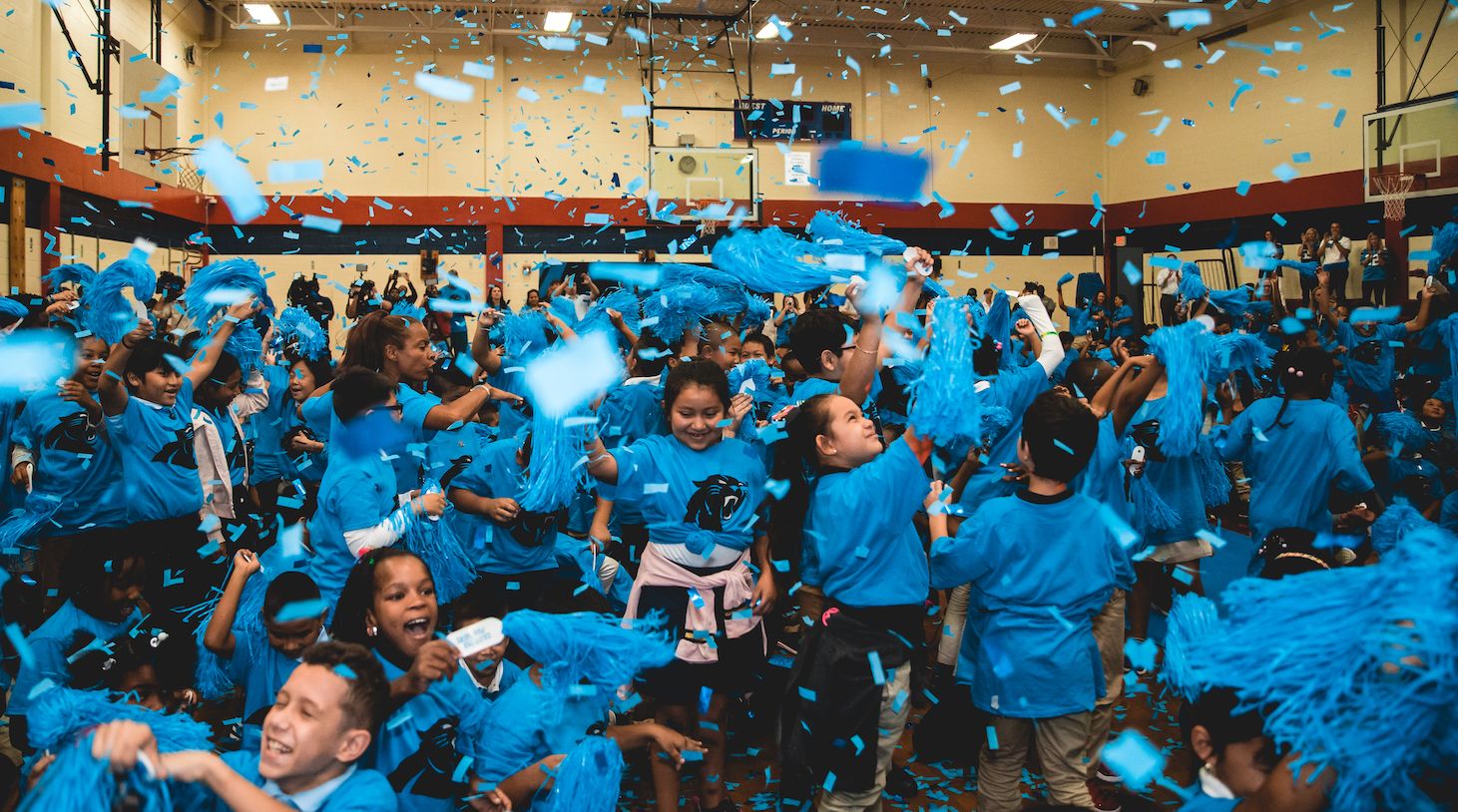 Back-To-School Backpack Build and Distribution Program
Dear PSL Owner:
You're invited to take part in our fourth annual backpack distribution program! Help us reach our goal by packing school supplies in 20,000 backpacks for high-needs elementary school students in our region. This community service opportunity will be hosted at Bank of America Stadium on Tuesday, August 2nd from 1:00 pm-4:00 pm. Registered volunteers may enter Bank of America Stadium at the stadium's North Gate Platinum Access.
On behalf of the Carolina Panthers, The David & Nicole Tepper Foundation, Bank of America, John M. Belk Endowment and Classroom Central, thank you for considering this invitation as together we prepare deserving children for the upcoming school year!
Spots are limited.
You must be 18 years old or older to participate.
Parking is not provided.
Please RSVP below by July 29th