CHARLOTTE – It was a welcome change of scenery.
After about 30 minutes of practice in the hot sun – head coach Ron Rivera wanted the players to get a little heat in full pads – the Panthers made their way into the indoor practice bubble for the first time.
What was the biggest difference?
"About 30 degrees," tight end Greg Olsen said. "It was nice, a nice relief from being outside. A nice change of pace."
The Panthers did all of their 11-on-11 work in the bubble, and Rivera was pleased with how it went.
"I thought it went pretty well," Rivera said. "Just getting used to how tight it is (the field is 60 yards in length). We do have a 90-man roster right now, and that makes it a little tighter."
The players also have to adjust to the new surroundings – everything from the turf, to the lighting, to the sightlines.
"The benefits of being inside far outweigh that," Rivera said. "They'll get used to it very quickly. This gives us a good alternative when it's blazing hot like it is right now."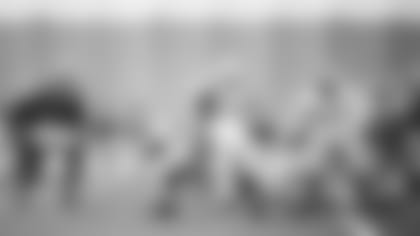 And now, here are the practice observations.
--Defensive tackle Vernon Butler, safety Colin Jones and offensive lineman Brandon Greene again did not practice. Linebacker Shaq Thompson was in full pads but did not take part in team drills.
--A little carryover from Sunday's practice, where quarterback Cam Newton and safety Tre Boston cranked up the trash talk. Newton held his hand to his ear pretending to call cornerback Donte Jackson, who pretended to answer the call. "Can you tell 33 to bring the same intensity he did yesterday?" Newton asked. "Yesterday I believe was an outlier."
--Here's a shot of several players entering the bubble for the first time. Think they were all just ecstatic to escape the heat.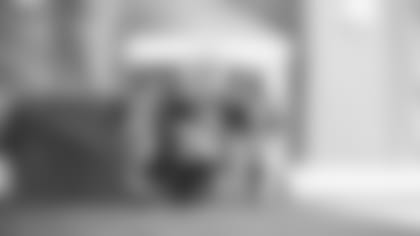 --A couple players had to learn the hard way about the entry system for the bubble. There are two doors you must go through, and they can't be opened at the same time. If they are, the enclosed air escapes, and that's not ideal. Wide receiver Jarius Wright had a more entertaining interpretation: "Only a few people in da club at a time," he said with a laugh.
--Newton's comment upon entering the bubble: "Man, music would sound good in here!"
--Linebacker Luke Kuechly had a nifty one-handed interception off an errant pass over the middle from quarterback Kyle Allen. The defensive sideline was ready with the "Luuuuke" chant.
--Nice catch by wide receiver DJ Moore, pictured below.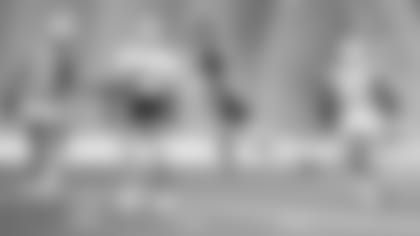 --Boston and Ross Cockrell continued to split reps at safety with the first team defense.
--Rookie quarterback Will Grier had a really nice throw through a tight window to tight end Marcus Baugh down in the red zone against the first-team defense.
--Rookie edge rusher Brian Burns fired off the snap so quickly he had to bail and slide to the turf to avoid colliding with Allen in the pocket.
View photos from Monday's practice and Carolina's first action inside the new indoor facility.