CHARLOTTE – Training camp practices resumed in Charlotte on Sunday morning, with the Panthers battling the heat as they began preparations for the third preseason game at New England.
This was the first time the team had been on those practice fields since the indoor facility was completed. The setup has changed a bit with a 60-yard field now running parallel to the indoor facility, but the Panthers spent the day on the full-length field in its usual spot. Head coach Ron Rivera said the team will practice indoors for the first time tomorrow.
--Quarterback Cam Newton participated fully on Sunday, but there were a lot of eyes on the backup quarterbacks after a tough outing against Buffalo. Rivera thought Kyle Allen and Will Grier bounced back with solid practices.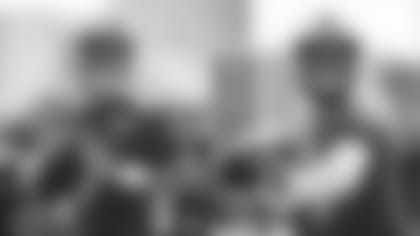 "I thought the quarterbacks had good days. I thought they came and tried to make some things happen. They're resilient," head coach Ron Rivera said. "Kyle is as resilient and aloof to pressure as anyone I've ever seen in a quarterback. I thought he handled it well.
"Will is trying so hard. He's a young guy that wants to learn and wants to go out there and do things the right way. He's just got to relax in my opinion. From what I see, I just think he presses sometimes."
--Tight end Ian Thomas returned to practice for the first time since suffering a rib injury against the Bears in the preseason opener. His touchdown catch on a pass from quarterback Taylor Heinicke came right before the final horn sounded to close out a productive day.
"Ian practiced well today," Rivera said. "It really was good to see him out on the field. He did a couple nice things. He's got a lot to learn and a lot of work to get done before the opener, but it's just good to see him running around. He's going to be a part of what we do."
--Defensive tackle Vernon Butler, safety Colin Jones and offensive lineman Brandon Greene did not practice. Linebacker Shaq Thompson, who was held out of the Bills game, was out there for the early portions of practice but was off to the side once team periods began.
--I feel you, Kyle Love. I feel you.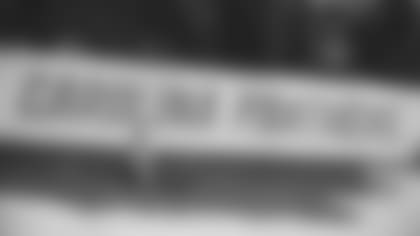 --Can't say for sure that it was definitely a catch, but it appeared wide receiver DJ Moore made an incredible play against cornerback Donte Jackson. Newton tossed a high ball down the sideline and Moore and Jackson both leapt for it early. As the ball – and the players – came down, Moore secured it from Jackson and slammed into the turf. Jackson and defensive players thought the ball touched the ground. No way to know for sure, but Moore did walk away with a bit of a black eye from the helmet getting pressed against his face.
--Not one, but two (!) interceptions for cornerback James Bradberry on the day. Bradberry beautifully stepped in front of Torrey Smith as he was running a dig route for his first pick off Cam Newton. Bradberry got his second pick off Newton later on when linebacker Jared Norris tipped the pass near the line of scrimmage and Bradberry was there to reel it in.
"See, you can catch!" fellow cornerback Donte Jackson told Bradberry.
--Nickel corner Corn Elder also got in on the act, victimizing quarterback Kyle Allen when he tried to hit wide receiver Jadon Mickens on an out route.
"Thievery is alive!" safety Tre Boston said. And as you'll see, Boston was just getting started with the chirping.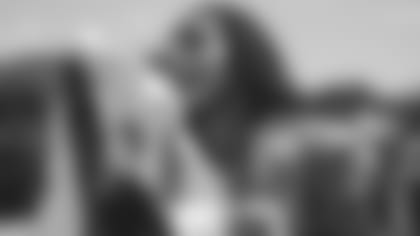 --Things really started heating up during red zone periods. The first two plays resulted in pass-breakups by linebacker Luke Kuechly and Bradberry, prompting Boston to make plenty of noise from his spot on the sideline (Ross Cockrell was with the first-team at safety for this period). A player from the offensive sideline shouted: "Get (Boston) some pom poms!"
--Following an incomplete pass intended for tight end Greg Olsen, Newton connected with wide receiver Curtis Samuel for a touchdown and Boston responded with a sarcastic cheer. The offense then started to string some completions together before another team period began and this happened …
--Newton and the offense went right after Boston. Robinson ran deep down the middle and Boston wasn't able to get there in time. The deep touchdown connection led to an explosion of celebration from the offensive players, with Newton of course being the leader. "Down turn down!" Newton shouted. "Where you at Tre!"
Just Newton being Newton and Boston being Boston.
"It's one of those things where the biggest thing we got to remember is the Panthers aren't on the Panthers schedule," Rivera said.
View photos from practice back in Charlotte as the Panthers start preparation for the third week of the preseason.