CHARLOTTE — Of course things aren't going according to plan at the moment.
There's still a plan, however. And depending on which part of the Panthers you look at, there may be some progress toward implementing that plan. They're second in the league in total defense at the moment, trailing only Buffalo. That's an incredible improvement since last year. But the defense isn't the thing people are asking about, as you might imagine.
After the way they lost to the Patriots last week, the mailbag was full of people who want to plow the earth with salt. That's normal, in an online society that's grown long on emotion and short on nuance.
Is quarterback Sam Darnold playing well enough right now? He isn't. Everyone knows that, including his boss and Sam himself. Both have said as much in the last 48 hours. Also, Darnold had an MRI on his throwing shoulder Monday, and his physical condition will be a factor in what happens this week.
"I think right now we're focused on him and his health," Panthers head coach Matt Rhule said Monday when asked if Darnold would remain the starter. "Those of us at the game, we know, and Sam would be the first to tell you, that wasn't good enough from the quarterback position. We had guys open with some opportunities we weren't able to connect on. Too many batted balls, can't happen at this level, and obviously three giveaways. When you look at our season, when we've protected the football we've had a chance to win, and when we've given the ball away multiple times we all know the results.
"But the play at that position has to be better."
That kind of says it all. And with that said, let's get onto the mail:
----------------------------------------------------------
If Sam is gonna be out, do you think we will be looking for another option at QB? — Clay, Ararat, NC
In the spirit of transparency, Clay's question came in a week ago, when Darnold was concussed in Atlanta. Now that the shoulder is the thing we're watching, it's worth revisiting.
If the injury is enough to keep Darnold off the practice field Wednesday, they'll definitely need some reinforcements. They generally keep two quarterbacks active for each game, and right now PJ Walker is the only other one on the active roster. They released quarterback Josh Love from the practice squad Tuesday, meaning the only two healthy ones under contract are Walker and practice squader James Morgan.
Also in the spirit of transparency, Clay actually led off his question by saying: "Coming over the hill on I-85 into Gaffney, it sure looks like someone is mooning you!" This means that he reads the mailbag each week from top to, well, bottom. And that he has an appreciation for the finer things in life. But man, read the room.
----------------------------------------------------------
Last year I remembered seeing Jeremy Chinn all over the field and always being around the ball at the linebacker spot. Now I routinely watch a whole game without hearing his name called or seeing the impact plays from last year. Is this a case of Chinn doing what is asked of him for the better of the whole defense, but at a cost of his own personal success? Or is he not quite comfortable in his new position yet? Or maybe both? Love the column. — Justin, Bryant, AR
Interesting question. It's not as if Chinn has been bad. He's actually been quite solid, and part of a safety's job is to make sure chaos doesn't happen behind him. If it does, that's bad.
The short answer for why Chinn's not making as many big dramatic plays on the ball is simple — he's farther away from it.
Lining up 12 yards deep at safety as opposed to 5 yards away at linebacker makes a significant difference, in terms of his ability to make impact plays on the ball. His two touchdown outburst against Minnesota last year caught everyone's attention, in addition to other plays made.
While making all the appropriate reads and doing all the safety stuff well isn't always as dramatic, they still like where he is in his development. Chinn was drafted as a safety, and he's probably always going to be one. His play last year showed he can be effective in the box, and they're probably always going to drop him there from time to time because he's good at it, and it makes them better.
I think as he gets more comfortable in the middle of things deep, you'll see more plays. Defensive passing game coordinator Jason Simmons said when they scouted him prior to the 2020 NFL Draft, he thought Chinn had the best ball skills of any safety in his class. We'll see as he continues to play in the secondary whether he starts getting his hands on more passes. I don't see it as cause for alarm, in part because they have difference-makers in front of him (especially when Shaq Thompson's on the field).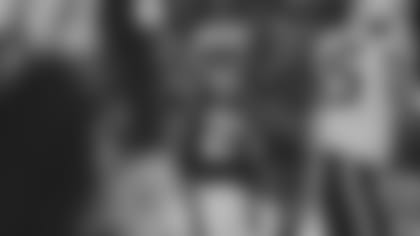 ----------------------------------------------------------
Different week, same question, sort of! I asked after the CJ Henderson trade your thoughts on what the defensive backs might look like next year. Now A.J. Bouye's back, and we've added Stephon Gilmore. Now that the trade deadline has passed, do you have any thoughts on who could try new positions to see what kind of potential players have to help prepare for the decision-making that comes in the offseason? I have read so many times Matt Rhule talking about his desire for position-less players, so now I am really curious! — Richard, High Point, NC
The Panthers certainly have depth at cornerback, and if you were watching last year around this time, that's not the kind of thing you take for granted. Seriously, they were dragging guys in off the street, and patchworking a secondary together.
I think because of some of the physical issues (Gilmore's not playing a full game's worth of reps yet, and Henderson's dealing with a shoulder issue), some of this problem takes care of itself. And certainly when you think about next year, economics will as well.
Gilmore and Donte Jackson will be free agents this offseason, and neither one of them will be cheap. There's a difference between old-corner expensive and young-corner expensive, and the market will dictate which, if either (or both) are back here next year.
With Jaycee Horn at one spot, Henderson as a player they think they can develop since he has some elite traits, and Keith Taylor Jr. proving himself reliable as the year goes on, they have three good young ones. Bouye has another year of contract. If either one of Jackson or Gilmore return, there's not a lot of room.
The 30-year-old Bouye has the profile to be able to make the late-career transition to safety, as other corners have. He's smart, and has the ability to see the whole field rather only recognizing a micro view. Moving him hasn't come up to date (especially with Juston Burris close to returning to practice), but depending on what happens this offseason, it's fair to wonder if it will.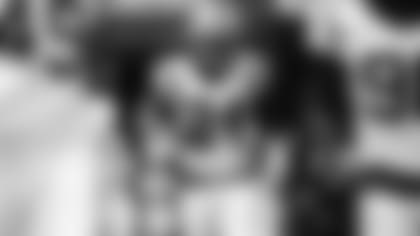 ----------------------------------------------------------
I'm from the UK and a Panthers fan since 2014 by virtue of my NC wife. We are visiting the in-laws for Christmas and hoping to get to see the game against the Bucs on 26th December. This would hopefully be my first game at BoA and I'm taking the father-in-law for his first-ever game. I managed to get to the Panthers game in London a couple of years ago. What are the chances that the game will be moved from 1 p.m., if any? And also what is the best way to go about getting tickets for the game? — Richard, Littleport, UK
First of all, congratulations on marrying well. That's the most important thing. And keep kissing up to the in-laws, that's the surest path to domestic tranquility.
Of course, anything's possible with television schedules, and it could get moved to the late-afternoon slot. I can't imagine it would go prime time, since Dallas-Washington is in that spot now, and America's appetite for NFC East football on holidays is one of those unexplained mysteries of our nation's culture. Either way, any announcement will come no later than 12 days before the game.
----------------------------------------------------------
I'm trying extremely hard to stay away from the negativity. So let's talk kickers — Have we finally found our Zippo? — Juan, Buenos Aires, Argentina
Juan is truly one of the regulars here, an OG Friend of the Mailbag. So he knows my shorthand for certain football topics. (I've always believed that kickers are like cigarette lighters, you either buy a Zippo and keep it forever or rotate through disposables until they run out of gas or you lose them.)
Zane Gonzalez has quietly been quite good. He's hit 15-of-17 field goal attempts, and 12 straight. He's also hit 13-of-14 extra points, with the only miss coming in his first game here.
And since some early issues on kickoffs, he's also shown himself to be more than adequate at creating touchbacks. But his field goal accuracy has been impressive, and his work in Atlanta two weeks ago (a pair of 50-plus field goals, including a career-best 57) earned him NFC special teams player of the week honors.
After the early season uncertainty at the position, he's provided some stability. He's on a one-year contract, and I wouldn't pay him like a top-five kicker yet, but he appears to be worth hanging onto.
I think the way the Joey Slye situation unfolded this year, they'd likely want to keep a couple of kickers around for the offseason for the sake of competition (even if such competitions usually aren't always actual competition). Speaking of Slye, we may see him for the second time this season since he just signed with Washington Tuesday.
But Gonzalez has taken a problem spot and made it not-a-problem. That's not the same as a lifetime appointment, but he's been good and people that matter have noticed.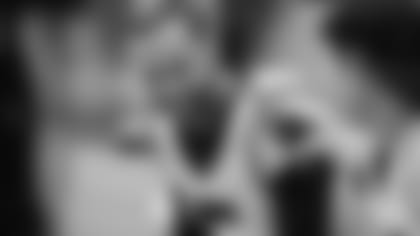 ----------------------------------------------------------
The assumption was that crowd noise and home-field advantage would mean something again this year. So far league-wide, this hasn't been the case. Do you think this is because of small sample size, or has something shifted in the last two years? P.S. Shout out to Lachie Edwards for making the roster! Whoop whoop! — Peter, Brisbane, Australia
Peter's my go-to guy for Australian punter questions, will be a dad soon, and brings the right kind of energy to the place. All of those are valued commodities. And because he's become a regular in a hurry (much like Lachlan Edwards has), I'm making him this week's Ask The Old Guy Friend of the Mailbag, and as soon as we have merch, he's getting the 15th piece of it behind me, Hal from Canada, Westray from Kershaw, Joseph formerly of Concord who's moving away for some big fancy job with a desk, Sunny from Houston, Adam from Germany, Long-Winded Donovan, Juan from Argentina, Wise Bob from Colorado, Newlywed Alex, Every Day Susan from Training Camp, Lynn from Lake Wylie, Scott With Good Taste in Music, and Cory Who Got Right To The Point And Begged.
(And I swear, it's coming soon. Supply chains, etc. We should have photos of the soon-to-be-collectible items in this space next week.)
To Peter's two points, Edwards has looked quite good in his two weeks being called up from the practice squad. Good enough that they signed him to the active roster Monday. That's partly because Joseph Charlton still isn't ready to return, and also because Edwards himself has been good. He's averaging 47.5 yards per punt, a healthy average. And he hasn't made himself visible as a holder, which is a very good thing.
Peter also correctly notes that home-field advantage ain't what it used to be (even if he wouldn't say it like that). Home teams are 66-70 this year, and they were 127-128-1 in 2020 in mostly empty buildings.
Fans are back in the stands this season, but there are still a number of people who are still a little weirded out by being in crowds. And visiting fans in a stadium is something that happens practically everywhere. There were plenty of Panthers fans in Atlanta. There were Bills fans in Tennessee. There are Steelers fans wherever they go. I'm not smart enough to understand the why until I see a bigger sample, but I can't argue with math.
----------------------------------------------------------
Why is it that no matter what quarterback we get, the team never has an offensive line to stand guard for him? I've been watching this team since they started in the mid-90's and we have never had an offensive line worth a crap. It doesn't matter how good the quarterback is; if he doesn't have an offensive line to give him time in the pocket, then even Tom Brady wouldn't be able to complete passes. This has been the way Carolina has been since the beginning, and it seems like they aren't willing to change it. — Matt, Hickory, NC
Never is a long time, Matt. And generally, we natives of Catawba County are better stewards of historical context.
Jake Delhomme had some good lines. He walked into the starting job with late-stage Todd Steussie and first-round rookie Jordan Gross at tackles, with Jeno James and Kevin Donnalley at guard and Jeff Mitchell at center. That's not nothing.
It's fair to point out that was a while ago, and they've had some issues since then. But it's not like they aren't trying to find guys.
This year's free agent crop wasn't much to look at unless you were going to spend Trent Williams money, and the best tackle in the draft was taken one spot in front of them. They're well aware they have to address it this offseason, and I expect it.
It doesn't hurt that the 2022 free agent tackle market has a few more options than past years, and some good ones. We'll see how it shakes out, but they're definitely going to be acquiring linemen, plural, this offseason.
----------------------------------------------------------
Loved the comment in your last segment about looking at a center in the draft. It would be great to find a player capable of solidifying the middle of the offensive line for a decade or more. By the way, did you know that the Iowa Hawkeyes are noted for developing offensive linemen? — Randy, Goose Creek, SC
I expected this question to be from Bettendorf, Iowa. Or Davenport, at least, since the rest of the Quad Cities are in Illinois (Rock Island and Moline, to be precise. My Continental Basketball Association trivia and geographical knowledge occupy space in my brain that used to be dedicated to the location of my keys.)
And I see what you're doing, Randy. You're trying to get me to break down Tyler Linderbaum tape before Thanksgiving, and I'm not going to do it. I just won't. Like Christmas music when temperatures are in the 70s in Charlotte, it's too soon, and I won't be a part of it. A man has to have principles.
But with Sunday's unfortunate injury to Matt Paradis, the future of the position is very much a question. He's 32, coming back from a torn ACL, and a pending free agent. So it's a position they'll definitely be looking at.
And as they look, it will be interesting to see what they look for. Paradis was a different kind of center, more mobile than powerful, in the same way Ryan Kalil was. If you want to be physical and run the ball, it might be worth looking at getting bigger in the middle.
They've got a big honking right tackle in Taylor Moton, and left guard Michael Jordan has impressed with his physicality since moving into the starting lineup by necessity. Putting some more beef in the middle of the line would be a wise investment.
----------------------------------------------------------
Question: Why not drop Robbie Anderson and claim Odell Beckham Jr., to take heat off DJ Moore. This makes sense. Anderson isn't producing. — Devlin, Hartsville, SC
Sure, it makes perfect sense, except getting rid of Anderson makes no sense whatsoever. He just signed a contract extension, and cutting him would create more of a dead cap hit than they can afford.
Besides, Beckham isn't producing. That's one of the reasons the Browns were willing to let him go. He's a name though, and when things go south, this is the kind of questions people ask.
But he's not the same guy he was in New York, or the same one from pre-ACL Cleveland. And in the current state of the Panthers offense, I can't imagine how adding him to the mix helps anything.
----------------------------------------------------------
I've been pleasantly surprised at some of the plays Tommy Tremble has made as well as Ian Thomas. Do you think they will be featured more in the coming weeks? Also please settle a debate for me, is it pronounced 'Data' or 'Data?' If you think it's 'Data,' you're wrong. — Jimmy, Charlotte
I think the tight ends need to be a part of what they're doing offensively, regardless. That was a problem last year, and for the last month, it's hard to point to any area of offense as a bright spot (other than the running game in Atlanta).
But yes, Tremble has had his moments as a rookie, and the Ian Thomas catch against the Vikings was impressive.
Having reliable targets at the position is key for an offense that's still developing an identity. The opportunity is there for both of them. We'll see who makes the most of it.
Also, it's pronounced data. Duh. But I do like the way you argue your case.
----------------------------------------------------------
That'll cover us for this week, gang. Stay tuned, and we'll see what a trip to the desert brings. In 2007, it brought us Vinny Testaverde. So, literally, anything can happen.