CHARLOTTE — When you hang around professional football for 25-plus years, there are a few things you pick up, with time and repeated exposure:
3) There are no guaranteed wins. Just about anybody can beat just about anybody in a particular week.
2) No matter the record, it really isn't as good — or bad — as it looks at any particular moment. With so many moving parts, every answer is a complex answer, with room for nuance.
1) It doesn't have to be that hard.
That last one is a particular favorite of my kids, who have heard it approximately 6,920 days in a row, and counting. It's life wisdom in addition to football truth.
A lot of people wondered why Panthers head coach Matt Rhule would just come right out and say he wanted to run more often this week. Was he giving away the game plan? Why would he tell the Giants that?
I suspect the answer is mostly that he wants his own team to hear it.
When you're coming off a game that included a peck of sacks and turnovers and a bushel of dropped passes, which left the defense gassed, the answer is easy. The things you're good at, do more of those. The things you're struggling with, don't do those as often.
If you run the ball, that means Sam Darnold isn't getting sacked. It means receivers aren't putting the ball on the ground. It means the clock continues to run, and the game gets shorter. It doesn't hurt that running back Chuba Hubbard has been pretty good at it in relief of Christian McCaffrey, whom we know is very good at it.
It sounds boring, and it isn't going to get me a head coaching job anytime soon (I have never worked with Sean McVay anyway so I think I'm ineligible), but it works. When life gets weird, take a breath, strip away the extraneous, focus on doing the basic things well, and proceed. At home, I make meatloaf.
That said, the basic thing in front of me at the moment is this stack of mail. So let's hit it:
----------------------------------------------------------
Hey Darin, there's concerned chatter on Twitter (gee, what a surprise!) that the Panthers don't have a lot of vocal leaders on the team who can help rally the guys when times are tough. I've suggested that part of that impression is due to how much less we see of the players (no locker room interviews, etc.) due to COVID protocols. Any concern that the young age of the team has meant fewer guys really able to rally others when the chips are down? — Karen, Charlotte
Twitter is definitely the place to go for concerned chatter, and also the wisdom of the crowd.
And I respect Karen for thinking outside the box, as opposed to ALL THE YELLING that happens there, and trying to come up with an actual answer. There is an element of that. Without reporters having as much access with players, it's hard to see the patterns of interaction that are naturally occurring (e.g. who's talking to whom in the locker room, etc.). Those things are still happening; we just don't see as many of them.
And yes, it is a young team, which makes leadership a tricky thing sometimes. Old isn't always the same as a leader, though.
The Panthers brought in some cats like DaQuan Jones and A.J. Bouye, but at the moment, two of the cornerstone players are on the sidelines with injuries (Shaq Thompson and McCaffrey). That makes it trickier.
But leading also isn't the same as yelling (another instance in which Twitter is not like real life). DJ Moore and Taylor Moton aren't screamers, but they unquestionably lead. And Brian Burns and Jeremy Chinn and others have a chance to find their voice.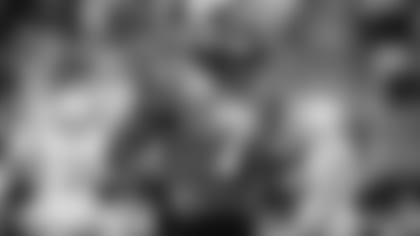 ----------------------------------------------------------
Has Sam Darnold watched Animal House? There is a scene in the movie with a devil on the frat boy's one shoulder and an angel on the other. The devil is urging the boy to make a bad decision, and the angel is trying to hold him back. Sam needs to think about this scene before every passing play. The devil is urging him to throw into double or triple coverage for the adrenaline rush of making the spectacular play. Meanwhile, the angel is telling him to make the next progression, dump it off to the RB, scramble, or throw it away. Just a thought for an addition to Sam's film sessions. — Mark, Moneta, VA
For starters, there's no bad reason to watch Animal House. It ought to be a requirement to live in a civil society. And Mark missed a real opportunity to sign his letter "Your man, Otis."
I think at the moment, Darnold needs to ignore that devil completely, and follow the lead of Thomas Hulce's Lawrence "Pinto" Kroger. Not today, Satan.
The plan was to build a system around him where he didn't have to do everything, and could exist as one of 11 players on offense instead of having to be the guy. Obviously, McCaffrey being hurt and the line having its issues complicated that, but Darnold still needs to be the same guy. There are times to be daring, but this ain't necessarily that time.
Last week's pick on the first play of the game was the kind of throw you make when you're trying to make something happen. If you chunk it up in the seats, you live to fight another day. And if you can run the ball the way they want to, and create a little breathing room, then you can make some of those plays as they open up.
And maybe, just maybe, you'll hear a soft, sweet voice in your ear say: "I'm proud of you, Lawrence." Either that or Joe Brady in the earpiece calling the next play.
----------------------------------------------------------
Big offensive lines seem to give us trouble. Minnesota is a hefty O-line. Our defense is quick. We get turnovers, but we are bullied sometimes. Seems to be a recurring problem. Hate to be negative, but seems to be warranted. What is the fix for our slump? — John, Yadkinville, NC
The answer, as inspired by the previous question, is clear — FOOD FIGHT!
The Panthers are built for speed rather than power on defense. That comes with a trade-off. After the Dallas and Minnesota games, teams are certainly going to try to line up and mash them. Not having Thompson on the field is also a factor against the run.
There are ways around it, and the biggest is "not playing against teams with very good offensive lines."
When you're built the way the Panthers are, it's incumbent on the defensive line to play with patience, to stay in gaps and set edges, so the fast guys can run around. They're capable of doing it. Now they just have to, before it becomes a trend.
----------------------------------------------------------
As much as I want to be upset at Rhule and this regime for the struggles of the past three games, it seems like most of our losses are close ones, at least. How many games have the Panthers lost by more than one score since Rhule took over? I bet the number is surprisingly low. Also: I'll take my bit of "Ask The Old Guy" merch for setting you up for some positivity with this question! — Joey, Winston-Salem, NC
You'll get no merch for begging. Have some pride, man.
But the answer is three — the two against the Buccaneers last year, and that mess of a 2020 finale against the Saints. They're 4-3 overall in games decided by more than a score, including this year's wins over the Jets and Texans.
Getting yourselves in close games is a good thing. Winning them is the next step. But I will say, watching them make the frantic rallies at Dallas and last week against the Vikings is a promising sign. They didn't necessarily do that last year, and having the feeling of making plays happen late is the kind of thing that you hope you can bank and draw on later.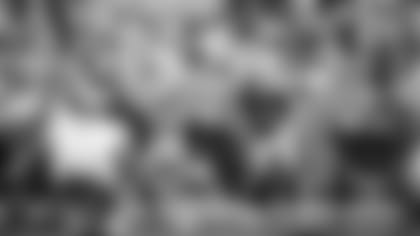 ----------------------------------------------------------
Will they go forward with Michael Jordan starting, or will they still have Dennis Daley in as the first choice at left guard? — Lynn, Lake Wylie, SC
We'll see what happens when they hit the practice field tomorrow, but Jordan made a real impression on them last week.
For one thing, he's a massive human being, at 6-foot-6 and 315 pounds. He gives them a more physical element than they've had in the past at the position. And when the coach says he wants to run this week, and also calls you "a tone-setter in the run game" that's a good sign.
"I thought Michael did some good things, and is going to bring a physical presence to the line that we're looking for," Rhule said Monday.
That future-tense verb is telling.
Also, Lynn got through an entire Michael Jordan question on the day the NBA season starts without making a dumb joke about that other Michael Jordan. For that kind of subtlety, she's this week's Ask The Old Guy Friend of the Mailbag, and as soon as we have merch, she's getting the 12th piece of it behind me, Hal from Canada, Westray from Kershaw, Joseph formerly of Concord who's moving away for some big fancy job with a desk, Sunny from Houston, Adam from Germany, Long-Winded Donovan, Juan from Argentina, Wise Bob from Colorado, Newlywed Alex and Every Day Susan from training camp.
(Also, let this be a lesson to you Joey, begging is beneath you. Or maybe it's not. Try again, and we'll find out.)
----------------------------------------------------------
Two questions, Old Guy. 1) Did the tight end position actually get better after the Dan Arnold trade? and 2) Bread and Butter or Fresh Kosher Dill? — Rich, Mt. Olive, NC
They really didn't want to give Arnold up in the trade with Jacksonville for CJ Henderson, and tried to sweeten that dill in a number of ways to avoid it. Rich sees what I did there.
Arnold's been more productive there than he was here (10 catches for 120 yards in three games with the Jaguars vs. seven catches for 84 yards here), but he's not playing with DJ Moore there either.
While it got lost in the freaking out about McCaffrey's injury, losing Arnold the same week was another adjustment Darnold had to deal with, and there have been times when a downfield passing target would have been helpful in recent weeks. Throwing the fourth-and-10 pass to Ian Thomas was not necessarily option A last week, but give the guy credit for making a play when not that many other pass-catchers were. And Tommy Tremble continues to develop into a guy who can do a lot of different things.
For all the things Arnold was good at, he was more of a willing blocker than an effective one. That's like saying your blind date has a great personality. And at least with Thomas and Tremble on the field, you're not immediately telegraphing your intent.
Henderson remains a long-term investment, and may be worth it. We'll see how much they get out of Thomas and Tremble in the passing game in the short term.
As for 2) the pickle question, that wasn't just out of left field. Rich sent questions to a previous iteration of this mailbag at another area publication, though we didn't call it Ask The Much Younger Guy. He also sent a case of pickles to the office, and I will never forget his generosity. The pickles are gone. The warmth in my heart remains.
That's the kind of thing that will get you merch (take a hint, Joey) if Lynn hadn't already beaten you to it this week.
And in all honesty, I celebrate Mt. Olive's entire catalog. There's a time and a place for every pickle. Even pickled eggs. I like bread and butter, but my people also make their own. We also eat pickles with cake (it's an old Southern church reception thing). But when you're eating a burger, kosher dill is the only way to go. And that's not me just gherkin you around, I've never been afraid to speak my brine.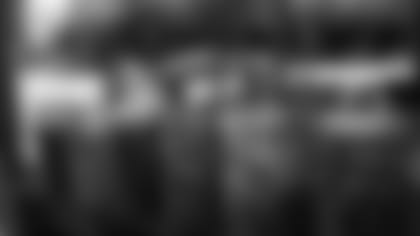 ----------------------------------------------------------
How have TMJ and C.J. been? I haven't heard much about Terrace Marshall Jr. since the preseason, and I know it's only been a few weeks but from what I've heard the Henderson trade has been a bit of a dud so far. Thanks for taking the time to look at all of our questions, I love reading your responses, and they help calm my mind after games where it looks like nothing can go right. — Zak, Rockford, IL
Whew. That's a lot of initials. I'm all for economy of language, but it makes my head hurt sometimes.
Truth be told, it can get a little confusing around here, since there's an A.J., a C.J., a DJ, a P.J., a J.J., an M.J., a bunch of dudes who could be J.C. on defense (including Jaycee Horn, Jeremy Chinn, and Jermaine Carter Jr.). Makes me long for the days of David Moores, plural, in training camp.
As for Marshall, he's had a quieter rookie season than his training camp would have suggested. Part of that is limited reps because he's behind two veteran receivers. Part of that is he's a rookie and has to become a more polished player. He makes mistakes, as young players will. When you have good veterans, you can draft projects, and they still think Marshall (who, thankfully, they call "Moo" around here and not TMJ) will be a good one. He suffered a concussion last week against the Vikings, so his status for this week is up in the air, but he remains a big part of the plan.
As for Henderson, that shoulder injury that had him questionable and inactive last week doesn't appear to be a long-term thing. He's a player they want to get into the system and develop, and he has all the physical tools to be quite good. Being able to work with vets like Stephon Gilmore and A.J. Bouye doesn't hurt.
As it applies to both cases, let it breathe. It's been six weeks for one, three for the other. Not everything has to be instant coffee. Besides, instant coffee is a war crime.
----------------------------------------------------------
Hey Darin, I understand it is early to talk draft, but I noticed a lot of draft picks leaving on trades. Wondering what picks we have left? Also, do you think we will be able to add enough impact players with what we have? — Andrew, Charleston, SC
It's never too soon to talk draft. And even if it was, you people would ask anyway.
In fact, if the season ended today, the Panthers would be picking 15th overall in 2022. (Also, a lot of people would be saying, "Why did the season end on the Tuesday of Week 7?")
The Panthers have six total picks at the moment, beginning with their first-rounder. Their next one is the Rams' fourth-rounder from the draft-day trade with Houston. They also have their own fifth, Jacksonville's fifth, either their sixth or the Raiders' (the higher one goes to Buffalo), and Miami's seventh.
As we've discussed before, more trades are likely. When general manager Scott Fitterer was with the Seahawks, trading down from their late firsts was an annual tradition. Depending on where the Panthers are when the season actually ends, that's a possibility. But if they're in the top half of the first round, that's a chance to add an immediate contributor.
The hope is that Henderson (for whom they dealt next year's third) is an impact player by then. The hope is that Darnold gets back to his early form, and if he does, you don't mind giving a second- and fourth-rounder for him. Either way, turning that first-rounder into a starter will be a necessity.
But again, there's a lot of time between now and next year's draft. I feel safe saying they're going to explore many options during that time.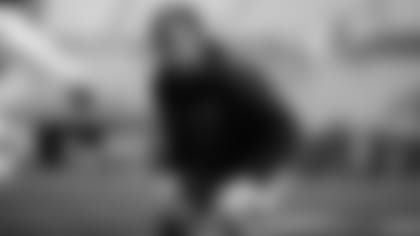 ----------------------------------------------------------
As the #8 Ask The Old Guy Friend of the Mailbag I felt it was my responsibility to ask you about the offensive line or Sam Darnold's woes of late - but that gets old really quickly. Though GMs and Head Coaches are human just like the rest of us, fans love to talk about what could have been in hindsight when things start going south. So with that unnecessary introduction, my question - Knowing how stacked our CB room is now with Stephon Gilmore and CJ Henderson + healthy A.J Bouye and Donte Jackson, do the Panthers wish they would have gone the Rashawn Slater route (given that he's played like a true franchise left tackle)? Thank you for being the Fitterer of Panthers Media! (Even if you traded me to the Falcons on Twitter). — Juan, Buenos Aires, Argentina
Hey, in on every deal means in on every deal.
This kind of question was inevitable when Horn was injured, and Slater emerged for the Chargers.
At the time of the draft, there was a bit of space on the board between Horn and Slater. They thought Horn was that good. And early this year, it appeared they were right.
There were plenty of teams around the league that didn't think Slater had ideal length for a left tackle, though he has certainly played well for the Chargers. Since they were considering a number of trade-back options as well, he was undoubtedly a player they considered, especially if they had moved back a few slots.
It's also worth remembering at the time that they hadn't traded for Gilmore and Henderson, and in April, cornerback was the kind of need offensive line looks like today.
There's an eternal what-if game to play with draft picks, and it can make you crazy if you let it. If Horn comes back and continues his trajectory, some of that will fade.
----------------------------------------------------------
What has happened to Brady Christensen? Does the staff not see him as a starter any longer? — Sam, Winston-Salem, NC
It was one game, and the regular starter was healthy again. I don't think it's an indictment of Christensen in any way.
Offensive linemen take longer to develop than other positions, for a lot of reasons. Physical strength and stamina are up there, since they've never done this as a full-time job before. And the difference between college offenses and many NFL ones is vast, requiring much more classroom work before you can make it seem smooth. So even for good rookies, it's still a massive adjustment.
I think Christensen will be OK. He's likely the next man up at tackle (on either side) at this point. Getting to that point suggests a level of trust (compared to a known commodity like Trent Scott, who started games for them last year). He could also end up playing guard in the future.
Way too soon to declare, one way or another. Again, let's let it breathe. Not to pick on Sam, but I don't think some of you guys could handle being baseball fans. Having 162 games to fret over would cause some heads to explode.
----------------------------------------------------------
The Panthers have two players on the practice squad who were also on the practice squad last year as well in Aaron Monteiro and Mike Horton. Do you have any insight on their progress and if/when they might make it to the 53-man roster? I have heard little to nothing about both since they have been here. Stephen, Columbia, SC
For a guy to get invited back for a second go-round, they obviously have a trait or two the coaching staff likes. Trust is important.
And while this isn't particular to Monteiro or Horton, it's worth noting that not every player you try to develop is someone you think of as an eventual starter. Some guys are being groomed for backup roles, and being able to do more than one thing helps. Both those guys have that kind of versatility. For any player on the practice squad, your future kind of depends on the health of the guys at your position on the active roster.
Also, some of the offensive line questions do get old. But when people go with deep cuts like this, you have to respect it.
----------------------------------------------------------
When a player is on injured reserve, do they get paid? — Lev, Second Creek, AL
They sure do. Some players, particularly some undrafted rookies and late-round picks, have what is called a "split contract," which pays them at a reduced rate if they end up on IR. That's the case with rookie long snapper Thomas Fletcher.
But yes, you have to account for the inevitability of players getting hurt when you plan your salary cap for the year. That's why teams leave a cushion (usually $7 million to $10 million) to cover the cost of replacements, and if there's any leftover at the end of the season, they can carry it over to the following year.
That will cover us for this week. Don't forget to send along your questions, rants, or creative solutions in the future. Pickles will also be accepted. But have some dignity. Don't be like Joey. (Don't tell him, but we still like Joey. He just put himself in position to get played. Never put yourself in position to get played.)