CHARLOTTE — Frank Reich talks a lot about players' "superpowers."
And as it pertains to quarterback Bryce Young, one of his may be blending into the scenery and never being the center of attention.
All he is is the No. 1 overall pick in the draft, a former Heisman Trophy winner, a guy the Panthers gave up a good bit of stuff for. But leading into the opener, we got more mail about a quarterback they cut than a guy they didn't (more on him later), and most of the conversation around this team has been about a contract that either will or will not happen (more on that later).
And surprisingly, little of the talk has been about their quarterback.
Even last week, when rain forced us indoors to tape our latest installment of the video companion to this Mailbag with veteran linebacker Shaq Thompson, Young was doing his own thing in the background, the normal post-practice core workout on the side inside the Atrium Health Dome, quietly going about his business. When we wrapped up, Thompson was almost surprised to realize Young was over there.
Not every No. 1 pick quarterback is like that. Many of them attract attention the way a picnic attracts ants, but Young kind of blends in. They'd like it to be that way in the offense, a distributor rather than a sole proprietor, and there are signs he's good at that.
But it's still a little unusual to see a No. 1 pick quarterback go about his business so casually. We're not used to it being this way.
At any rate, speaking of Thompson, we had a cool conversation with him last week and got his thoughts on a number of topics. He's a good guest because you never know quite what you're going to get.
------------------------------------------------------
Hey, Old Guy and Shaq, from both of your perspectives, who is the greatest Panthers linebacker from each decade? — Rich, Mount Olive, NC
Shaq had many thoughts on this topic, as you'll note above. But he also cast a very wide net.
Perhaps I'm just a tough grader, but I'm not sure I'd have gone as deep in the roster of all-time linebackers as he did to choose the greatest. But the reality is the Panthers have been extraordinarily fortunate at that position.
In fact, the only place where they've been as deep in inside/middle linebacker talent would probably be Chicago, and I'll hear an argument. From Sam Mills to Luke Kuechly, with guys such as Dan Morgan, Jon Beason, and Micheal Barrow in between (that a really good linebacker such as Barrow is almost an afterthought speaks to the depth of history here), this place has been wealthy at the position.
Throw in another Hall of Famer in Kevin Greene playing outside linebacker alongside an all-timer like Thomas Davis, and it's quite a conversation, and we haven't even gotten to cats like Frankie Luvu or Mark Fields yet. If I had to go with one from each decade, I'd go Mills from the '90s, Morgan from the '00s, and Kuechly from the '10s. It's still early in the '20s, but Thompson has been steady-good for a long time. And even though he's a little sensitive about it, that's not just me calling him old.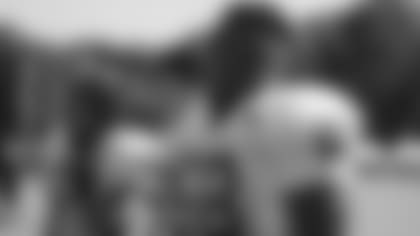 ------------------------------------------------------
What's going on with our star edge rusher today? — Doug, Apex, NC
Nothing to update. For starters, it's a contract negotiation. They tend to go back and forth and end either with or without an agreement. That's kind of how they work. Beyond that, it's hard to say without being in the room with all the phones ringing, which I am not.
All we know for sure is that Brian Burns is under contract for this year, though he'd prefer to go ahead and do something now, which is reasonable.
But the business of the business moves on. Panthers fans have seen Kevin Greene leave in a huff over money to sign with their then-division rival 49ers, only to come back a year later. They've seen Julius Peppers refuse to sign a long-term deal, ask not to be franchise-tagged, and request a trade, only to see him come back for another year before walking away. And then he came back. So this isn't the first time the organization has witnessed this kind of hold-your-breath moment with a star pass-rusher.
It will be what it will be. We'll see how it unfolds, because it's reached the point where one phone call can change everything. Stay tuned.
------------------------------------------------------
Why did the Panthers let Matt Corral go? A fourth-rounder and solid backup number two in the future lost on waivers for nothing in return? I understand Andy Dalton is on the roster to help bring along Bryce Young, but he will be gone in a year or two, and we will have no young upcoming QB No. 2 as a backup. What do we do then, sign another retread? — Larry, Charlotte
For starters, I'm going to need a second here. This is a sentimental moment, and I like to hang onto old things (you should see my closet). So, pardon me if I get a little wistful about the possibility of the end of the Weekly Matt Corral Questions. It's been a good run, I think every Mailbag had one since he was drafted. For a guy who threw no regular-season passes here, he made a huge impact in terms of content.
More than anything, Corral was the victim of some bad timing. First, the injury last year at New England, which ended his rookie year, and then inheriting a new coach and a new quarterback his second year. There was a rule in place to allow teams to keep a third quarterback as a free active spot this season, but that quarterback has to be on the 53, and only about a third of the league took advantage of it. So the Panthers have a lot of company in keeping two.
Again, because I like to hang onto things that might become valuable in the future ("That's a perfectly good piece of rope." "I can wear those shoes to mow the grass." "I've got another couple days before I have to do something with that chicken in the refrigerator."), I'd have really tried to keep him. But when you've only got 53 spots, injuries complicate some things, and all the backups need to have a dedicated purpose (like Dalton) or play special teams, it's hard to keep all the things you want to keep.
So I get it. But it's still hard to watch him leave.
I could be mistaken, but I think he's got some degree of potential in the right kind of system. He gets the ball out quickly. He can run around and make things happen. Those are valuable traits. Plus, he took a kick in the gut to start his career, and I admire the way Matt went about his business afterward. He was dealt a bad hand but came in here every day with a smile and worked. I truly wish him the best of luck in New England and thank him for his months of dedicated service to this Mailbag.
And yeah, backup quarterbacks are a lot easier to find than starters. Cheaper too.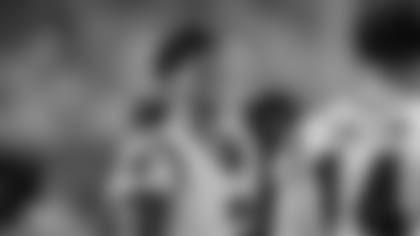 ------------------------------------------------------
Hello Old Guy, hope the third time's the charm! I've been trying to get through for a while. I'm a Lazy Boy GM from my recliner, but l find it hard to understand why the brass didn't put Stephen Sullivan on waivers and keep Matt Coral on the 53-man roster. Sullivan would have more than likely cleared waivers, and they could have then put him on the practice squad. Please give us your thoughts. — James, Millers Creek, NC
There are many variations on the theme of Weekly Matt Corral Questions this week. Trust me, it could be a whole 'Bag. But it's worth exploring a few more here.
The short answer to this one is they knew Sullivan was going on IR the following day, and you can't just cut a guy with an injury. Sullivan's size and athleticism grab coaches' attention, and his potential is enticing.
And it does seem right that I pick one of these WMCQs to become this week's Friend Of The Mailbag, so for James' persistence, he's this week's winner, and I will get the appropriate honorarium to him.
------------------------------------------------------
OK, "Swami," given the totality of our new "initial" 53-man roster, which decision will come back to bite us in the rear-end first, keeping FIVE (5) tight ends [I saw that they put Sullivan on IR, leaving 4 TE's for now] OR only keeping 2 QBs? — Jeff, Concord, NC
We could play semantics with this one all day. Again, they knew Sullivan would be on the roster for a day since the rules require guys you want to bring back from IR to stay on the 53-man roster for 24 hours. So that's four.
And really, classifying Giovanni Ricci as a tight end is more about a traditional labeling system than an accurate job description.
While he can play tight end, he's here because he's good on special teams, and Chris Tabor needed a couple of those on this roster. Tabor's job has always been to change tires on moving cars because he doesn't know from week to week who might be available to him. Having a Ricci around helps him fill in the blanks.
And since most of the league is carrying just two quarterbacks, they at least have company in that regard. But yeah, I'm a hoarder, and I remember that 49ers playoff game (if Sam Darnold was there last year, they might all be wearing Super Bowl rings right now.) Reasonable minds can disagree.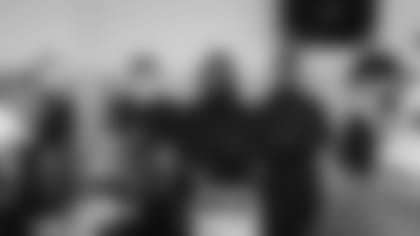 ------------------------------------------------------
The initial 53 is set for now. Carolina claimed three on the waiver wire. Isn't it telling how bad the last few regimes have been at drafting and producing talent on the overall roster? IMO, Carolina has done a poor job managing their draft capital. For example, trading picks for Darnold, moving up for Corral, etc. It seems like every other team I watched during preseason has so much better depth than the Panthers.
I know there is a new regime in place, so we'll see going forward, but when does the blame start to go to the front office? Carolina put a bunch of young, recently drafted guys on the waiver list, and not one got claimed. That's a sign of bad depth and bad talent evaluation. — Jeff, Las Vegas, NV
It's true; none of the players the Panthers waived in the first round were claimed off waivers. But they're far from alone in that regard. There were 17 teams whose cuts also went untouched on the waiver wire, so more than half the league.
The other concern about some less-than-fruitful attempts to find a quarterback is a valid point. They've been chasing an answer there for five years. Would they like to have known how it was going to turn out and not made a few of those moves? Of course, with the benefit of hindsight.
But until you find an answer, you keep looking for one. And they've got Bryce Young now, so their hope is they're out of that business for a bit.
------------------------------------------------------
I am concerned about the RB position and not because I don't believe in Miles Sanders. I look at the 3s and 4s on other teams (like the Jets) and question our depth. We did pick up a former FSU back (Jashaun Corbin) from the Giants on the practice squad this week. That was positive, but it seems like another pass-catching TE and RB would really help. What do you think? — Joe, Charlotte
I think I would like to know where the place is that teams can go out and find this mythical pass-catching tight end this time of year. Because if it existed, there would be a line of NFL GMs out the door.
In a perfect world, sure, you might like to have another target at that position, but Reich has been bullish about that group all offseason and hasn't let up. Now, he knows he doesn't have a proven target other than Hayden Hurst, but he also likes the potential of this committee that includes Ian Thomas and Tommy Tremble (including Sullivan once he gets healthy).
I'll be curious to see how they deploy their personnel now that the regular season is underway. I suspect some of the things they were careful not to show during the preseason might inform a more educated opinion in a couple of weeks.
If there was an adjustment coming in either of those areas, the idea of a bigger back makes sense, but I'm not sure about any wholesale changes coming.
------------------------------------------------------
First time writing, long-time Panthers fan! Went to several games the first several years. Still try to go to one each year. Question. As we watched OTAs and saw many of the veterans attend, one of my favorites, Luke Kuechly, was seen several times. Do you think that we would ever see him coaching our linebackers at some time, or even our defense as a whole? Just the way he would study film alone, he would bring as much to the team as a coach as he did as a player. Keep Pounding. — Donald, Raeford, NC
He could probably coach if he wanted to, but coaching takes a lot of time, and it appears Luke Kuechly enjoys being Luke Kuechly, civilian, at the moment. Now, will he eventually get back in? Perhaps. But right now, he's living life, and that's OK. It must be cool to wake up in the morning and decide, "I think I'll go be Luke Kuechly today," and just head out and be admired and respected (and beyond) wherever you go.
So, while I can't offer you Luke as a coach, I can offer you a steady stream of Luke.
We'll have more details soon, but Kuechly will be a more regular part of the Panthers Radio Network team this year, mixing in even more frequently than last year.
Luke's got a perspective on the game that few people can see, and not all of them can explain. Any time I talk football with him, I leave smarter.
So I'm glad he's going to be around even more often this season, and having his voice will help maintain that connection to a fanbase that already loves him.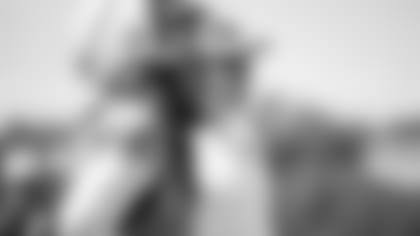 ------------------------------------------------------
Let's go lightning round, brought to you by the patron saint of the lightning round Jeff from Fuquay-Varina, to close it out this week.
Some news that is disguised as a question: I'll "finally" be moving back to the Home State at the end of November and will try to make it to every home game after that move is finalized, but what would you say is one home game that is a can't miss before we reach December? — Nate, Grand Prairie, TX
Now, that is good news when our regulars come home to roost. The area is better the more good people move into it, especially when they bring good dogs with them.
I'm kind of fascinated by the Colts game in November. Bryce vs. Anthony Richardson presents a quarterback Rorschach test. What you see depends on you more than them. So, the idea of the high-level processor and executive-functioner against one of the most intriguing physical talents of recent years will be fascinating. Plus, Frank Reich/Jim Caldwell double revenge game or something.
Darin, I am in shock! Matt Corral has been cut? I'm sure there are reasons the general public is not aware of, but I thought that Matt was performing really well and would have been a great QB2 for the Panthers. What is the inside scoop? Are the Panthers really going to stick with a rookie and a good but rather aged veteran? — Jim, Timberlake, NC
Dalton was going to be the backup quarterback from the moment he signed here in March (before Bryce got here). And if 35 is "rather aged," then I'm feeling worse about myself already.
I've seen some fans weren't happy with the decision to waive Matt Corral, and some were happy about it. Will Bryce Young or Andy Dalton be the Week 1 starter? — Brian, Winston-Salem, NC
I'm going to go out on a limb and say Young's going to start this week. And that kind of certainty, and one last WMCQ, seems like a good place to end this week. It just fits right in.