MOBILE, Ala. – As former Baylor standouts Denzel Mims and JaMycal Hasty competed during the North Squad practice at the Senior Bowl, their former head coach looked on proudly knowing he had helped prepare them for this moment.
Matt Rhule, who left Baylor to take charge in Carolina, observed from the sideline with a Panthers logo on his chest and new colleagues by his side. Mims and Hasty are now chasing their own NFL dreams with evaluators taking notes at every turn.
"Coach Rhule prepared me very well," said Mims, a 6-foot-3 wide receiver. "He matured me. He helped me on and off the field to grow into a man. He got the best out of me, and I thank him a lot for that."
"He taught us how to be a pro," said Hasty, a 5-foot-9 running back. "That's what I took from him."
Hasty and Mims joined the Bears program in 2016. Hasty was a highly-recruited prospect and Mims was more under-the-radar. They walked into a program that was reeling following the termination of head coach Art Briles.
Rhule took over in 2017, and he inherited a massive rebuilding project. The players needed guidance.
"He believed in me more than I believed in myself at one point. He picked me up when I was at my lowest," Mims explained. "He was there for me and told me I could last in this game."
Mims emerged as a star for the Bears in his three seasons with Rhule, posting 182 catches for 2,901 yards and 28 touchdowns over that three-year span.
Hasty was a dependable back who didn't put up huge numbers, but was a big part of the team's turnaround.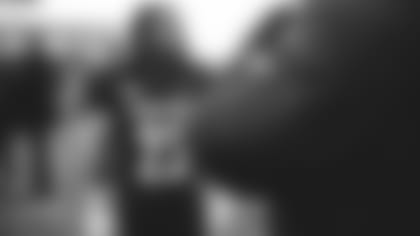 "Even in that first year with all that turmoil and adversity, one thing I can say is we got better each and every week," Hasty recalled. "We weren't winning games, but as a team, we were improving. That's when I knew we had a chance."
The Baylor program climbed all the way to the Sugar Bowl with 11 wins in 2019, paving the way for Rhule's next chapter as an NFL head coach.
So what would Mims and Hasty tell Panthers players about what it's like to be coached by Rhule?
"I would tell them it will be the best thing ever," Mims said. "Matt Rhule is all about his business. He is going to do whatever he can to make sure his players are in the best situation. Y'all will hear him yell a lot. But he's very loving.
"He's going to coach you hard every day. That style builds character. I enjoyed every moment I had with him."
Said Hasty: "He's definitely going to get the best out of you. He'll definitely push you. And he's going to make you a better person as well."
View photos from the 2020 Senior Bowl practices and Media Day from Mobile, Alabama, as the Panthers coaching staff gets a look at the 2020 prospects.