As the Panthers prepare for training camp, we're going to take a position-by-position look at what to expect when they get to Spartanburg. Today we're taking a look at the secondary.
CHARLOTTE — One player can't win a game on his own.
But one player can make a difference in how an entire unit is perceived.
The Panthers took a number of steps this offseason to try to improve the glaring weakness of their 2020 defense. And it was going to be better, regardless, after they signed a couple of veteran cornerbacks and made Jeremy Chinn a safety again.
But then Jaycee Horn walked into the room, and everything changed.
The first-round cornerback from South Carolina is the kind of pedigreed player the Panthers haven't had at the position in years, and gives them a chance to play defense differently. He has the feet to turn and run, and the size to be able to match up against the kind of big receivers he'll see in the NFC South (and to be a factor in the run game).
While some rookies get the benefit of low expectations, Horn doesn't require them, or want them. The son of longtime NFL wideout Joe Horn, he grew up in the game, and comes in with the kind of knowledge most first-year players do not.
And if he can raise the level of a secondary that ranked next-to-last in the league in third-down conversion percentage last year, he will have started living up to what they expect.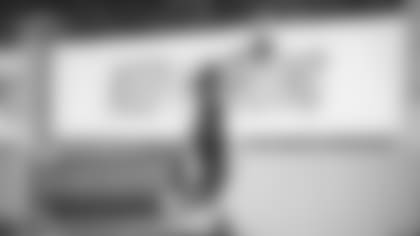 What's new: Before Horn arrived, the cornerback position was already better.
Adding former Pro Bowler A.J. Bouye to the mix gave them another legitimate starter, and veteran Rashaan Melvin has the skills to play man that have kept him employed in the league for years. 
They needed that upgrade, after plugging inexperienced players and off-the-street reinforcements in during the 2020 season. 
And in addition to Horn, they also added another big corner in Keith Taylor Jr. on draft weekend, giving them the depth at the position they lacked last year, and sorely needed.
What's old: Donte Jackson is far from old, but sometimes last year, he looked like it. Not only was he their best cover player, but he was dealing with a painful toe problem that kept him from playing at full speed. He still managed three interceptions, and played better as the season went on.
Jackson stands to benefit on multiple levels from the additions this offseason. First off, there's a lot less pressure on him since there are a few other capable corners on the roster. But he's also going into a contract year, and having a better grade of talent around him will also allow him to look his best at a time when doing so could become lucrative. Being healthy again won't hurt.
Strong safety Juston Burris also returns, after a year being forced to shepherd a thrown-together group. He's a solid veteran, and adds value to the defense.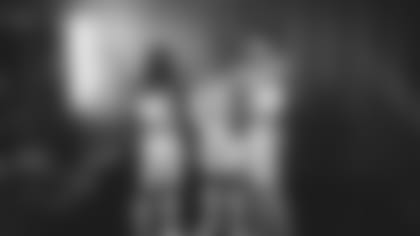 What we know: They're going to keep saying that Chinn is still going to move around, and he is. But he's a safety again.
Last year's experiment at linebacker was a successful one, and he might have won defensive rookie of the year honors if not for No. 2 overall pick Chase Young excelling in a major market from a higher draft position.
Chinn showed he could not just survive but thrive at the second level, and that knowledge allows them to do things with scheme that teams without as many versatile players cannot.
But it isn't just that Chinn's too small to hold up at linebacker (though reducing the time spent blocked by 300-pound guards won't hurt), he's actually good at playing safety too. He has the kind of ball skills to make plays in coverage, and the range they needed in the middle of the defense.
What we don't: How they're going to fit all these parts together.
For one thing, there are more qualified and/or promising cornerbacks than spots available for them, which will make for some interesting competition for guys such as Taylor, Troy Pride Jr., and Stantley Thomas-Oliver III.
They also have a bunch of versatile defensive backs, who could play a variety of roles. Myles Hartsfield and Sam Franklin Jr. earned playing time last year, and can bring things to the mix which give them a chance in a more competitive environment.
What to expect: Last year's secondary was kind of a mess, and they knew it. That's why the front office moved so aggressively in free agency and the draft to bring in so many new parts.
They're continuing to look for areas to upgrade (signing former Seahawks safety Lano Hill after a tryout at rookie minicamp), and have a mix of players in the secondary that gives them options.
Last year, they were playing certain guys because they had to. This year, they'll actually have choices to make.