CHARLOTTE – Saints quarterback Drew Brees is a future Hall of Famer putting together the best season of his career at 39 years of age.
But 18 years ago, when the undersized Brees entered the draft after a decorated college career at Purdue, people weren't entirely sold.
Norv Turner was not among them.
"I didn't have any doubts about Drew," Turner said this week ahead of the Monday night matchup against New Orleans.
Back in 2001, the current Carolina offensive coordinator was in his first year as offensive coordinator for the San Diego Chargers, who did a lot of pre-draft homework on Brees.
Turner attended Brees' pro day and went back to West Lafayette again for a private workout and X's and O's session.
"When I worked him out, he was just so intelligent," Turner recalled. "You knew he was going to be successful if he got the right opportunity.
"I spent a lot of time looking at his tape. He played at Purdue like he plays now – spreading the field with great vision, great timing, great accuracy. And he's a great student of the game."
Turner and the Chargers were sold on Brees, but they took a bit of a risk on draft day. San Diego selected future Hall of Fame running back LaDainian Tomlinson with the fifth overall pick (not a bad choice) hoping to get Brees with the first pick of the second round.
"We felt we got two number-one draft picks in that draft," Turner said.
Brees spent the majority of his rookie year watching and learning behind veteran starter Doug Flutie.
But Turner was hard on Brees day after day. He was demanding.
"Norv pushed me and made me a better player," Brees told the South Florida Sun Sentinel in 2002. "He made me nervous at practice every day that I was calling the wrong play or throwing a bad pass. It was good for me and I've gotten better since then."
Sounds an awful lot like the sentiments we heard from Panthers quarterback Cam Newton after Turner arrived as offensive coordinator this offseason. Newton admitted he was a little intimated by Turner, a heralded coach with two Super Bowl rings.
"You try to put pressure on 'em," Turner explained. "They are going to be in pressure situations in games, so you try to create that in practice. Drew took to it and understood what I was doing."
Brees only played in one game as a rookie, stepping in for an injured Flutie against the Chiefs. He rallied his team back but ultimately the Chargers dropped the first of what became nine losses to end the season.
Turner and others were relieved of their duties as a result. He went to Miami, then Oakland, then San Francisco before coming back to San Diego as head coach in 2007.
By then, Brees was in second season with New Orleans, the perfect spot for him and the place where his career truly began to take off.
Here we are a little more than a decade later, and Brees is still lighting up the scoreboard and rewriting the record book with the Saints. Turner is still guiding offenses with his years of wisdom -- and his ability to adapt.
"I've got so much respect for Norv. I have known him a long time. He had a great influence on me when I was a rookie that year," Brees told the New Orleans media this week. "I think it's a sign of a great coach when you have a system that you've been running for a long time … and yet you have to evolve to the pieces around you right? And so you work to the strengths of everybody.
"Times change and you have to evolve, and I think the great coaches do."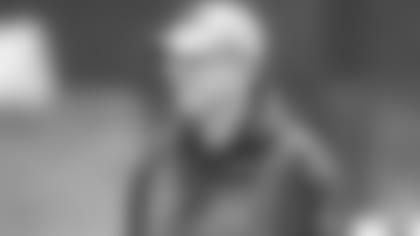 Brees, of course, has continued to evolve over the years. It's the only way you can last 18 years in this league.
And Year 18 has been downright incredible. Brees has completed a staggering 75.7 percent of his passes (career high) with 31 touchdowns and four interceptions for a passer rating of 120.8 (another career best). The leader of the 11-2 Saints is building a case for his first league MVP award.
"When you have a guy like Drew running the show, it just makes things more difficult because of his ability to get guys in the position they need to be," linebacker Luke Kuechly said. "His ability to manipulate defenses is special."
Turner chuckled at the suggestion he was the one who got Brees' NFL legacy started by touting him and pushing him all those years ago.
Truth is, he's been in awe of the consistent production just like everyone else.
"People weren't sure about Drew after those first couple years," Turner said. "But what he's done, it's just been awesome."