The last time out (Saints 33, Giants 18): New York's Week 4 matchup against New Orleans started with promise. A 2-yard touchdown pass from quarterback Eli Manning to wide receiver Sterling Shepard ended a 10-play, 75-yard opening drive that put the Giants on the board first.
The defense, led by linebacker Alec Ogletree and safety Landon Collins, proceeded to hold the Saints to four field goals in the second quarter, giving them a 12-7 lead going into the second half. But the final 30 minutes proved disastrous, as Saints running back Alvin Kamara scored three rushing touchdowns to secure a Saints win.
Despite limiting quarterback Drew Brees to 18-of-32 for 217 yards, the Giants failing to contain Kamara (181 total yards) proved to be a key factor in the Giants' 16th loss in 20 games.
"The focus was definitely on Kamara and stopping him and making sure that he doesn't get the gains that he got. Honestly, he just had the better game than us," Collins said.
Ogletree and Collins combined for 26 tackles and three tackles for a loss. For the offense, Manning completed 31 of his 41 passes for 255 yards and one touchdown. Running back Saquon Barkley added to his case for Offensive Rookie of the Year with 10 carries for 44 yards and touchdown to go with six receptions for 56 yards. Shepard led the team with 10 receptions for 77 receiving yards while wide receiver Odell Beckham Jr. finished with seven receptions for 60 yards.
Coming into Week 5, the Giants rank 12th in total defense and 25th in total offense.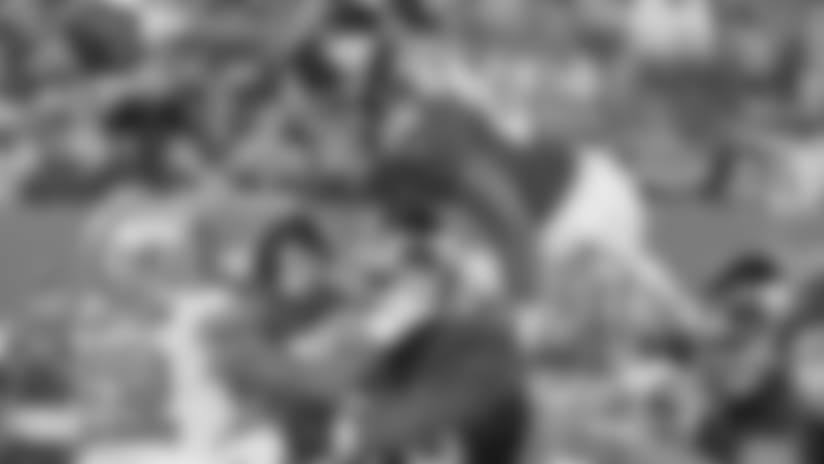 Saquon, the wonder rookie: Much like has been the case this season, Barkley was one of the few bright spots for New York's offense against New Orleans. The second overall pick in the 2018 NFL Draft, Barkley has used his agility and versatility to make a big impact through four games. He leads all rookies in both rushing yards (216) and receptions (27), and is tied for the most receiving yards (193) behind Atlanta's Calvin Ridley.
Although he finished with a season-low 16 carries in Week 4, Barkley became the fifth player in NFL history with at least 100 scrimmage yards in their first four career games. Barkley has already proven that he can handle an extensive workload but that still might not be enough for head coach and offensive play-caller Pat Shurmur. A crucial fumble by running back Wayne Gallman in the second quarter when Barkley was resting on the sidelines caused Shurmur to question post-game whether the Penn State product was being used enough.
"I'd like to have a couple more probably, and those being runs certainly," Shurmur said. "When we want to run the ball, we want to run the ball and when we want to throw it, we want to throw it.
"We want to be explosive and efficient doing it. That's the reality of it."
Handing the ball off to Barkley has been key in the Giants having success on the ground and, against a battle-tested Carolina defensive line, the rookie will need to bring his A-game.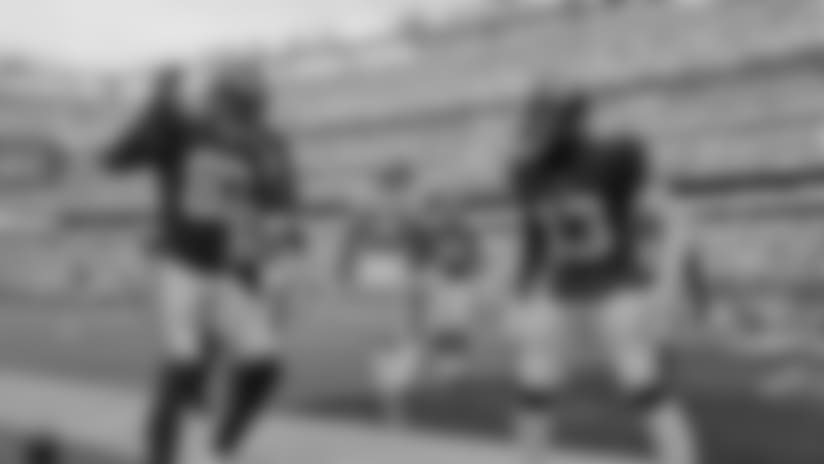 Passing game still trying to find its way: Following the Week 4 loss, Beckham expressed his disappointment in the offense's inability to score after the defense held the Saints to 12 first-half points. Entering Week 4, the Giants' offense averaged 18 points per game while the Saints' defense had been giving up 34.3.
"As an offense we have to capitalize on that. We have to be able to come out and score and put drives together like we did on the first drive," Beckham said. "We can't have that on any day, especially when you are playing a team like the Saints with a high-powered offense."
Through the first four games, the Giants have scored a combined 73 points, the sixth-lowest in the league. The team also ranks 20th in passing yards per game (232.2) and is tied for the sixth-most fumbles (6).
Struggling to find the end zone has been an issue for the Giants, despite having two top-25 receivers in Beckham and Shepard.
Widely regarded as one of the league's top wideouts, Beckham comes into Week 5 ranked fourth in receptions (31) but 16th in receiving yards (331) with zero touchdowns. This is the second time in his career that the 2014 first round draft pick has not scored through his first four games. After missing Week 1 in 2017, Beckham played in four games before fracturing his ankle in Week 5 and missing the remainder of the season. Prior to the injury, Beckham had made the Pro Bowl each of his first three seasons.
Shepard stepped up in Beckham's absence last season, finishing with 731 yards and 59 receptions. Currently, Shepard is tied for the 15th most receptions among receivers with 24 and has two receiving touchdowns.
The 37-year-old Manning has been sacked 15 times, much to the chagrin of offensive coordinator Mike Shula, who coordinated the Panthers offense from 2013-17. The lack of time Manning has had to create has been evident in his number of attempts down field. Against New Orleans, Manning was forced to throw a number of check-down passes and was held to 6.2 yards per attempt. Only two of his attempts were for more than 20 yards.
On the season, Manning is posting 6.99 yards per attempt - the 11th-worst in the NFL - with his longest completion being a 37-yarder versus Dallas in Week 1. When asked about the lack of deep throws, Manning stressed having patience and not forcing anything. "That usually leads to bad plays. There's ways to get explosive plays without throwing it deep," Manning said.
Regardless of the offense's shortcomings, Manning sees progress. "I see an offense that's making improvements. There's not mistakes. We're not going the wrong way. We've worked hard," Manning said. "I see a team that prepares very hard, they practice hard, they're doing all the right things, and we got to keep doing those things.
"Keep our head up and just find ways to put it all together and find ways to win."
Take a look at some pictures from past matchups between the Panthers and Giants. Carolina leads the all-time series 6-4.