A former first-round pick out of Florida State, offensive lineman Cam Erving comes to Carolina after stops in Cleveland, Kansas City and Dallas. Get to know more about Erving below:
After earning All-America honors at Florida State and winning the ACC's Jacobs Blocking Trophy two years in a row, Erving stood out at the 2015 NFL Combine. Among offensive linemen, he posted the third-best three-cone time (7.48), and had the fourth-best broad jump (112 inches).
Cleveland was clearly impressed, taking him 19th overall in the first round of that 2015 Draft.
Erving comes to a Carolina offensive line room that has a number of holes due to free agency. While Erving is listed as a tackle, he's seen snaps at all five positions along the line in his career.
In Cleveland, he played center and both left and right guard positions. After he was traded to Kansas City in 2017, he was a guard and then left tackle in his first season and then exclusively played left tackle in 2019. He continued at left tackle in the five games he started for Dallas in 2020.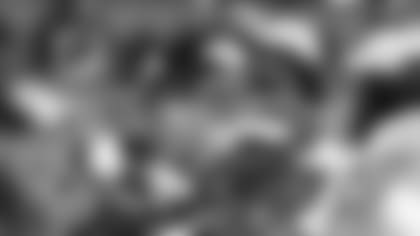 Erving was a part of Kansas City's Super Bowl run in the 2019 season, seeing action as a reserve lineman in the Chiefs' comeback victory of the 49ers.
That made it a sweet homecoming for the Florida State product, as Erving earned his ring in Miami's Hard Rock Stadium.
Since being drafted in 2015, Erving has played in 75 games with 47 starts. Of the 32 players in his first-round class, Erving is tied for 21st in career games played and 24th in starts.
As he competed for jobs and dealt with injuries, he's only played in all 16 games in a season once, and never started more than 13. Will that change in Carolina?