Introducing James Conner: The biggest story surrounding the Steelers coming into the season revolved around what was happening at running back.
The dynamic Le'Veon Bell held the position down for five seasons, making the Pro Bowl and being named All-Pro three times.
All seemed right in Pittsburgh until it wasn't, when Bell refused to sign his franchise tag during the offseason and opted to sit out.
In Bell's absence, another backfield threat has emerged. And while he's not yet accomplished what Bell has, James Conner is commanding respect from defenses league-wide.
"He's a beast," Panthers linebacker Luke Kuechly said. "They are really good up front – they're big and physical. They work really together, but that guy is really good. He's playing with a lot of confidence.
"He is the head this year, and he's taken the bull by the horns."
After being drafted in the third round of the 2017 NFL Draft, Conner spent much of his rookie year backing up Bell. In 14 games, Conner ran for 144 yards on 32 carries and didn't record a reception.
It's been a different story in 2018. As the Steelers' lead back, Conner has 706 rushing yards - second most in the NFL behind Todd Gurley of the Rams - and nine touchdowns. He's also caught 38 of his 50 targets for 379 yards and a touchdown, adding more credence to another claim Kuechly made about him.
"He's like these new age backs where they are good, obviously, running the ball, but he can catch the ball and cause some mismatches as well," Kuechly said.
Conner has made some question what will end up happening with Bell, who is still young at 26 and is still viewed as the best dual-threat back in the game. Even so, could Conner's play make Bell truly expendable?
Obviously, there's no chance Bell will play Thursday, and he might not the rest of the season. Will the time away make him an afterthought? If Conner keeps it up, linebacker Thomas Davis thinks it's possible.
"He's making everybody around there forget about Le'Veon," Davis said.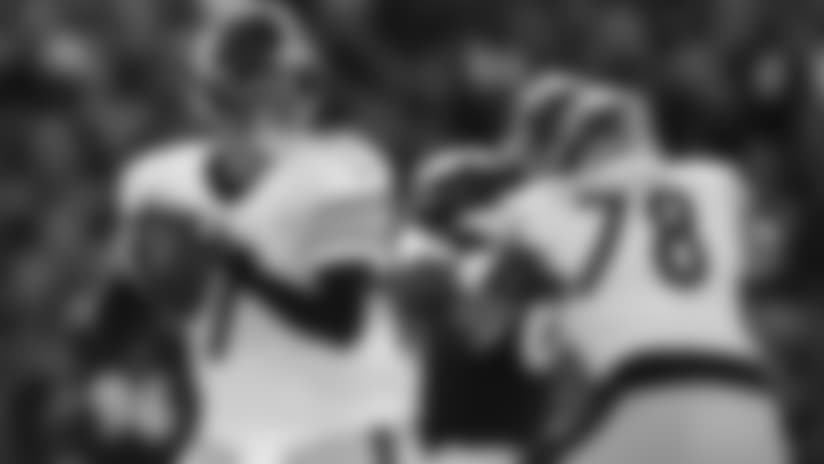 Big Ben and AB are still dynamic (and problematic): Quarterback Ben Roethlisberger and wide receiver Antonio Brown continue to make magic in their ninth season together.
Brown has been one of the best players in the league the past few seasons, and his numbers in 2018, while slightly lower than the normal, still reflect his elite status.
Through eight games, Brown has a somewhat modest 51 receptions for 594 yards, but he leads all receivers with nine touchdowns.
In Year 15, Roethlisberger has more than shown he is still able to sling the ball to Brown, wideout JuJu Smith-Schuster and tight ends Vance McDonald and Jesse James.
His 93.9 passer rating (25th in the NFL) isn't the greatest, but Roethlisberger has managed to steady the offense.
He has thrown 16 touchdowns and seven interceptions and is averaging 320 yards per game, the third most in the NFL.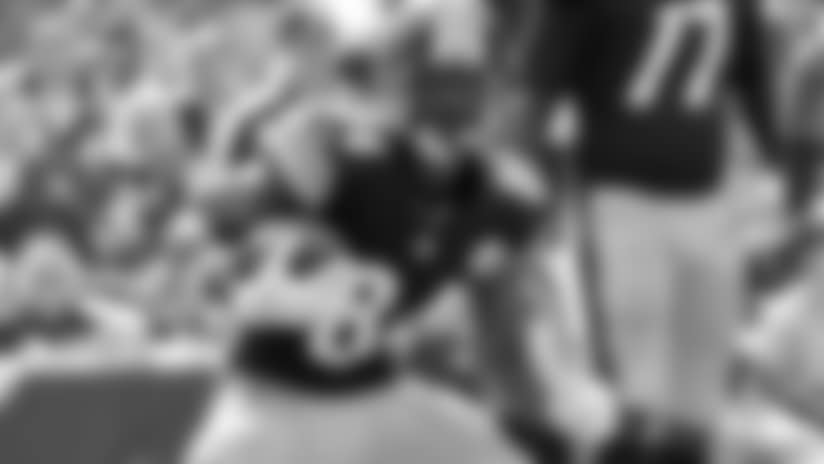 Another week, another stout defense: Sure, Pittsburgh is not Baltimore statistically, but that doesn't mean the Steelers' defense should be taken lightly.
Led by defensive ends Stephon Tuitt and Cameron Heyward and a bevy of formidable linebackers, the Steelers are tied for the fourth-most sacks in the NFL with 26. Outside linebacker T.J. Watt, brother of Texans' defensive end J.J. Watt, has seven of those stops, good for fourth most among players at his position.
The Steelers' defense has also thrived in limiting opponents in an area of the field where the Panthers' offense has been picking teams apart - the ground game.
Pittsburgh has allowed the sixth-fewest rushing yards per game (90.2). The Steelers are tied for the ninth-fewest yards per carry (4.1).
Against the Ravens in Week 8, the Panthers posted 154 rushing yards, improving their status as a top-three rush attack. During the Steelers' four-game win streak, they've held opponents under 65 yards three times, the exception being a 74-yard output by the Browns in Week 8.
Panthers looking to steal one in Steel City: Entering Week 10, the Panthers are 1-5 all-time against the Steelers. Of those five losses, three have come on the road, where Carolina has been hot and cold in 2018.
The teams haven't met in the regular season since 2014, but Carolina did travel to Pittsburgh this past preseason. With neither team playing its starters, that game - a 39-24 Steelers win - didn't add much in the way of scouting, so Thursday will provide a clean slate.
The Panthers nearly completed late comebacks on the road in their two losses, but the Steelers have shown that they don't let leads slip at home.
After gaining the lead in their two home wins, the Steelers haven't looked back: they outscored the Falcons 28-7 in the second half after leading 13-10 at halftime in Week 5, and beat the Browns 33-18 after trailing 6-0 in the first quarter in Week 7.
In order to change the narrative inside Heinz Field, the Panthers will have to handle chilly weather conditions (forecasts predict high 30s at kickoff) and a fired-up Steelers crowd if they want to start fast and leave victorious.