CHARLOTTE – For more than three decades, years before many of his peers, legendary high school football coach E.Z. Smith taught young players the importance of fundamentally sound tackling.
"We pushed safety issues at Concord High School long before many people were thinking about it," said Smith, who won a pair of state championships just a few miles down the road from Bank of America Stadium. "Every day at my football practice, we had a minimum of 40 minutes of technique work."
Smith retired from coaching in 2009, but now he's on the forefront of another program designed to promote safe, sound football on the youth level. Smith is one of 21 master trainers for the Heads Up Football program, a new initiative from USA Football, the official youth development partner of the NFL and the Carolina Panthers.
The NFL is sponsoring two youth leagues in each state, and the Panthers are paying for the coaches certification portion of the Heads Up program for any other youth leagues in North and South Carolina that are interested in participating. So far, 10 leagues featuring more than 430 coaches have signed up, and leagues have until June 16 to join the initiative.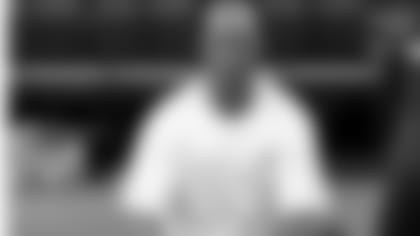 Former Panthers safety Eugene Robinson, color analyst for the Carolina Panthers Radio Network and an assistant football coach at Charlotte Christian, will serve as an NFL ambassador for the Charlotte-Mecklenburg Police Athletic League, one of the state's NFL-sponsored leagues.
"This program is much needed," Robinson said. "I see kids tackling scared all the time because they're not sure how to do it, and that's how people get hurt. This program is something parents will embrace that will answer any questions they have about whether their son should play football."
Robinson, who said he suffered at least three concussions during his playing days, traveled to Indianapolis earlier this month to be trained for his role. There he was introduced to the Heads Up program's protocol for tackling, a new twist on an old approach that Robinson believes will result in fewer injuries.
"You always hear about wrapping up, and that's true, but now we're talking about ripping up," Robinson said. "It's almost like delivering uppercuts with both of your hands, and when you do that, it forces you to not lead with your head.
"It's something new at the youth level that can become habit and carry over to high school, college and the pros."
Tackle technique is one of five primary elements of the Heads Up program. Coaches in Heads Up leagues will take a certification course to assure they know how to coach the game, a course that the Panthers have offered to finance for area leagues. In addition, coaches, parents and players in Heads Up leagues are taught how recognize and respond to concussion symptoms and also learn proper equipment fitting. Each league will feature a player safety coach that will help implement the objectives.
Smith and the other 20 master trainers are responsible for training player safety coaches. It seems like a natural role for Smith, who began his coaching career in 1976, right after his playing days ended at the University of South Carolina. That year, the NCAA and the National Federation of State High School Athletic Associations made deliberate use of helmet against an opponent illegal for the first time.
"I implemented that as an assistant coach in Florida, and then when I came to Concord to be head coach in 1980, I realized the drastic responsibility I had," Smith said. "Knock on wood, I was fortunate in my 29 years as a head coach that we had no catastrophic injuries.
"As a retired coach, I saw the need to continue to fight that battle."
And Smith, like everyone else involved in USA Football's fledgling program, believes Heads Up can help win that ongoing battle.
"There's not enough time spent on specific instruction on fundamentals at the youth level because they may only have them for two hours a week and then play on Saturday," Smith said. "But now I think youth coaches are very aware of the seriousness of players hitting with their head. Everybody is more aware of how we have to prepare these kids, and USA Football has put together a curriculum to get that done."