Carolina makes its first road trip of the season in Week 3, playing at Arizona on Sunday, Sept. 22 at 4 p.m. ET.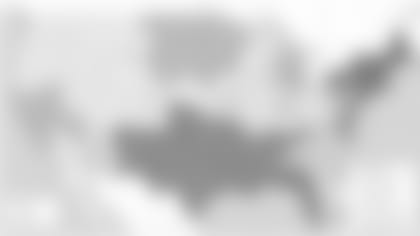 TELEVISION BROADCAST: FOX, WJZY-TV in Charlotte (see above for broadcast map regions)
On The Call: Dan Hellie, Brady Quinn, Sarah Kustok
On The Call: Mick Mixon, Jordan Gross, Jim Szoke, Caroline Cann
The Panthers Radio Network features eight hours of game day coverage, beginning three hours before the game and concluding with two hours of wrap up reaction and analysis after the game.
SOCIAL MEDIA: Follow the Panthers for live updates and behind-the-scenes content during the game.