SPARTANBURG – There's plenty that will look quite different from last year to this year's training camp. But there are things from this year's offseason program the Panthers will want to have stay the same.
Carolina brought an all-new coaching staff to Wofford's campus, returning former Panthers quarterback Frank Reich as head coach and bringing on two new coordinators, Thomas Brown on offense and Ejiro Evero on defense.
Even with the rookie quarterback and offensive skill players who must learn to navigate I-85 and the South Carolina summer heat, there's reason to believe the on-field product will run smoothly in training camp.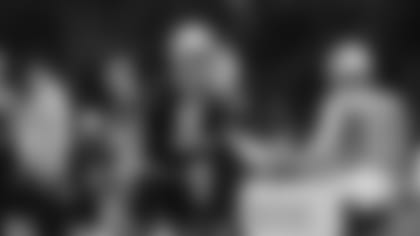 The Panthers made it through three iterations of their offensive install throughout OTAs and minicamp, Brown said, with a smooth transition into a new playbook and fresh personnel. Practices back in Charlotte had a steady rhythm to them, and the goal will be to transition that kind of smooth routine to the Wofford practice fields throughout July and August.
"To me, it starts at the top with Frank, how he organizes everything and him being a clear communicator," Brown said of the efficient practices. "I think once you get to give direction to your coordinators, and he obviously oversees everything, but I'm able to communicate more effectively to the rest of the staff and kind of paint a picture of what it should look like.
"And I know I've talked about it before, but (it's a) highly competent staff with a bunch of experiences – also a different, diverse group of individuals – but we all put our heads together about what's going to be the most effective way to deliver the message to our players. And our guys have bought in from day one, which has been awesome to see."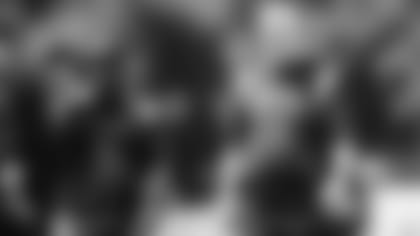 How Reich empowers coordinators, pushes players
Follow Brown around throughout a typical practice period, and you'll often see him pop in on individual quarterback workouts with Josh McCown or offensive line drills with James Campen to start. Brown will run ball security drills with Duce Staley, coach quarterbacks and running backs on handoffs, and echo routes during RVAs (routes versus air, where quarterbacks work on throwing chemistry with receivers without defense).
Team periods start after individual and position group work, which includes 7-on-7 and 11-on-11 reps. Just before the spring program broke, the Panthers spent a chunk of that time going unscripted in "call-it" periods – a test for the coordinators to work against each other and a chance for players to get game-like reps.
A scripted practice involves coming onto the field with written-out plays and personnel groupings, and Brown said he'll read off the script as the time progresses. In call-it periods, Reich "rolls the dice," echoing downs and distance for Brown and Evero to adjust to – much like a real-time game scenario.
"Say it's first-and-10, second-and-7, third-and-4, and I'm adjusting to make my calls based on the situation," Brown said. "It kind of puts them on the game-type atmosphere. … It does give you an opportunity to test your players to see what they can retain and how they can handle stuff. But also, it challenges myself, in terms of EJ, to kind of put ourselves in a game-type mentality. Not game play against each other, but be able to make adjustments off of what the defense is doing."
It's not a revolutionary concept; Brown said he'd overseen call-it periods during his time with the Rams and as a college coach. But it hadn't ever happened as much as it did during this year's OTAs and minicamp.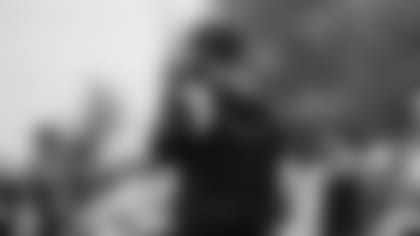 "We just had one day where we kind of had a call-it period, and myself and EJ kind of asked for it," Brown said. "I said, 'I would love, just for the rest of the time, just make every day a call-it period.' And (Reich) agreed to it. So we've been able to kind of build out a call sheet every single day based on what we're going to have for that practice, and we just rock and roll."
The Panthers set out to form an experienced staff around Reich, including former players, veteran coaches, and rising stars who had interviewed for head coach positions in the most recent hiring cycle.
Reich spoke with high confidence in his staff, and it reflected in the trust he instilled to have them lead call-it periods at the end of minicamp.
"Natural leaders, all of them," Reich said of his three coordinators, including special teams coordinator Chris Tabor, retained from the previous regime. "Strong command of the schemes, command of what we're doing. Good on-field presence, good in the meeting rooms. All three of them are – I could not be more pleased, right?"
Of course, scripted days don't go away altogether, but seeing how players performed during the unscripted portions at the end of minicamp certainly taught Brown about his group.
"I think (we) kind of realize who's been in their playbook and knows what's going on, versus the guys who have not been, and they're more so watching scripts," Brown said. "By and large, the majority of our guys are on it. But I think it's great to foster an environment of accountability between themselves.
"Also, it brings up communication on the field and how to communicate with each other, have some reminders about specific plays, about splits. And also for a young guy like Bryce, (it) kind of forces him to have to communicate more in the huddle, give some reminders to guys, help your guys get lined up at times. So it's been a great collaborative effort."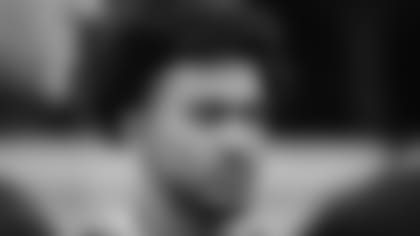 There's a benefit to drafting the quarterback heralded for his quick processing speed and ability to learn on the fly, and the Panthers reap that reward with how they practice with Young.
Young said he felt challenged by the staff and trusted their plan for him. The chemistry he's building with teammates is coming on naturally as a result.
"I think the coaches have done a great job of how they've approached coaching me, coaching the quarterback room, challenging me when they feel like it's appropriate, dialing things back when we feel like it's appropriate," Young said. "I have complete trust in them, and I appreciate the challenge. I love the challenge and feel like being able to have the coaching staff and players that I do around me is what pushes me and allows me to process it and get through it. There's still a lot of growth that I want to do. But I'm excited for that."
No, every practice has not gone perfectly for Young. He had some passes batted down at the line of scrimmage during OTAs and minicamp – often by new defensive tackle Shy Tuttle. Some of that is to be expected in non-contact work, when offensive linemen can't get into their counterparts to keep their hands down.
There are natural growing pains, and there will be more at training camp. But the 21-year-old NFL rookie has kept the same cool demeanor that he showed in college. He worked well off-script at Alabama and has taken that skill set to the Carolinas.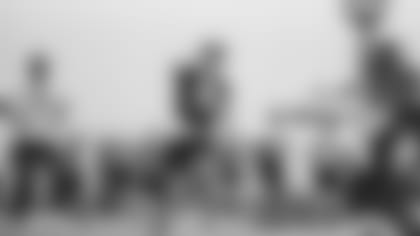 "Mistakes are going to happen," Young said. "But that doesn't mean we have to be satisfied with it. We understand it's a tough game; on offense, we're going up against a great defense every day, vice versa. We try to challenge ourselves. We understand the competition that happens. We understand that mistakes are going to be made, but we don't get complacent in that. When those happen, we try to address them. We try to get better at them. Just because it's going to happen doesn't mean that we can't have urgency about it."
But for mistakes, some flashes show precisely the kind of player Young can be. At Alabama, he was solid as an off-schedule thrower, scrambling for extra yards and making quick reads when his first target wasn't open.
Young showed that in an offseason camp connection with Chark, a deep connection downfield that Young said was based off of coverage, something he'd discussed in quarterback meetings. Chark, a five-year NFL veteran, was impressed.
"I had a simple go; I really wasn't the main read or anything like that," Chark said of his chunk play from Young in practice. "But I guess Bryce wanted to take that shot. So he threw it; we made a play. And that's the type of thing that we have to continue to do moving forward. It's good when you can be able to make a big chunk play like that that's not on schedule, per se. So shout out to him for making that throw. He's been doing that pretty much the whole offseason. So it's good to be the recipient of a few of those.
Young has gained respect from his coaches, collaborating with them and sitting in on conversations about the offense.
Brown said sometimes it feels like he's "talking to a coach" with the way Young sees the game, communicates, and adapts on the fly.
"There's been a lot of dialogue and talk I've been on, as I've said before, about him being a high-level processor," Brown said. "But it's impressive to see every day. … He's really taking ownership of this offense, and his recall of not just our plays but stuff he's done before that can sometimes be incorporated into what we're doing and building here now. It's been an evolution process for him."
The habits, evolution, and that practice structure are what the Panthers are going to want to see when training camp gets underway. The foundation they've already set just needs to be built upon.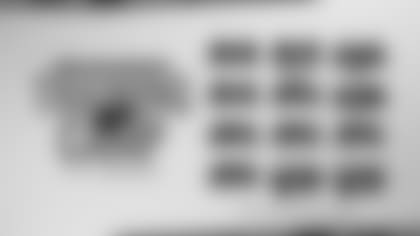 Training Camp Open Practices
The Panthers are heading back to Spartanburg, and you can watch the team in-person as they prepare for the season! 
Practices remain free and open to the public as always, including opportunities for autographs after each session. Fans can acquire advance tickets for access to daily practices via Ticketmaster. Walk-ups are welcome. Smart phones are not required.
Training Camp will include two days of joint practices with the New York Jets and new quarterback Aaron Rodgers on Wednesday, Aug. 9, and Thursday, Aug. 10.