CHARLOTTE — There was no confetti this week, no fanfare or celebration when Panthers long snapper JJ Jansen won the lottery again.
In fact, there was never even a recognition that yes, in fact, he got to live out his dream again this year. It was very business-as-usual, even though this year may have been as close as he's come to losing his job.
But the fact that Jansen has made a career out of standing upside down and flinging a football between his legs to a very particular spot, over and over again without fail, speaks to the fact that he understands the daily and incremental work the profession demands. No one tells you that you made the team; they only tell you if you didn't. So when no one tells you anything, you just show up and work like you always have.
"There's a lot of gratefulness, a lot of thankfulness," Jansen said of the chance to play a 13th season here. (To put that in perspective, this is the 27th year in franchise history, meaning he's been here for nearly half the team's existence.)
"We're all on day-to-day contracts," Jansen said. "I don't know that (cut day on Tuesday) was any different than any other day. You show up, you do your job, you take all your reps, that sort of thing. I'm just thankful to be on another 53-man roster, and you get to be here with your teammates in my city with my family. Just really grateful to have the opportunity to be with this team.
"But it's the same feeling I'll have tomorrow and the next day. It's a special day, but you try to make it like every other day because that's the nature of the NFL."
He understands that better than most, having lived through it for so long. He's played in 192 games for the Panthers, and only original kicker John Kasay (221) has played more. It goes without saying, he's the longest-tenured player around here, and the oldest at 35.
"It's fun; I'm out here energized and youthful," he said. "I don't feel like I'm the old guy out here, but they joke with me that I am. These guys are my peers.
"The special opportunity for me is to pass along the things that veterans passed along to me at 22, 23, 24, and they all think I'm wise and have all this wisdom, and they don't know that I just stole it from the same people mentoring me."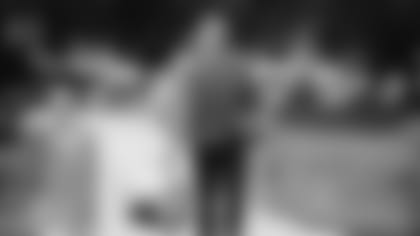 But having that kind of experience and perspective only comes from time, and time comes with the reality that it is finite.
The Panthers may have started the clock on Jansen when they used a sixth-round pick on Alabama's Thomas Fletcher in May, and when they did so, they talked about the chance to find someone who could do the job for a decade or more. The implication was that he'd replace the guy who had done it for a decade or more.
"I think I was probably a little numb the first couple of days, but my offseason preparation started in February," Jansen said. "Drafting Thomas did not change anything about the way I prepared for the season or any other season for that matter. . . .
"Having a player drafted at your position, there's only one of us. So you understand that there are a lot of ramifications that come with it. So it was just shocking, but I understand it's the business, so after a day or two, got back to work, and it's been normal since then."
As it turns out, Fletcher wasn't as good at the job as Jansen is today. He might be someday, and since he's on injured reserve with a hip problem, he'll have another chance to find out next year. But Jansen's the kind of good at his job that doesn't get acclaim, because sustained perfection doesn't stand out the way bright flashes do. And even though they drafted a guy to ostensibly replace him, Jansen never wavered.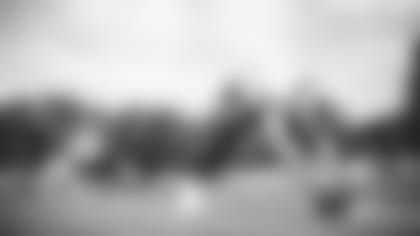 "Since the very first day he's responded," Panthers head coach Matt Rhule said simply. "He's a professional. He's a tremendous guy, and we're happy to play with him again this year."
Jansen hasn't had a bad snap in a game since the 2010 opener (Fletcher was 11 that day), and he's still athletic, or at least as athletic as he's been lately.
Since the Panthers started wearing GPS trackers in practice a few years ago, there are numbers to document speed and endurance. Jansen tracks his own stats, and the summer of 2021 doesn't look much different than the last few. So even if he's not as fast as when he was traded here in 2009, he's as fast as he was in 2019.
"I don't know if I'm as fast as I was as a rookie, but I know I'm as fast I was when we started keeping that data, the last three or four years," he said. "I'm trying to push higher; if I can't push higher, hold it as long as possible.
"The biggest thing for me is snapping fast, snapping accurately, moving my feet in small areas in protection, and then trying to be a good cover man."
When he says it like that, it sounds so simple. But it's a complex job, a combination of sniper accuracy with a requirement for at least moderate athleticism, enough to be able to cover the plays he initiates.
But he's always been some degree of an athlete, as he showed Tuesday afternoon when he won the team's post-practice home run derby next door at the Charlotte Knights' baseball stadium. He looks comfortable in a batting cage, and has the kind of swing that not many football players can match (only linebacker Shaq Thompson came close to him).
Jansen joked that the video of him going yard mostly served to impress his kid, and perhaps to let former teammate Greg Olsen let him do more coaching with his youth team.
"More important for me was being able to show that video to my 8-year-old son, who doesn't believe I know what I'm talking about — if you do this, you can hit a ball like that," Jansen said. "Now I've convinced Olsen that I can be in charge of a few more things at baseball practice.
"The kids thought I just played football, but now I've got receipts. It's really good for my street cred with 9-year-olds."
Of course, when he was that age, his love for being around ballparks was cemented.
Growing up in Phoenix, spring training baseball was a regular part of his life. One year, his parents had the winning bid in a church auction, and little J.J. got to be a batboy for a spring training game.
Giants star Will Clark posed for pictures, and manager Roger Craig asked him if he wanted a Gatorade.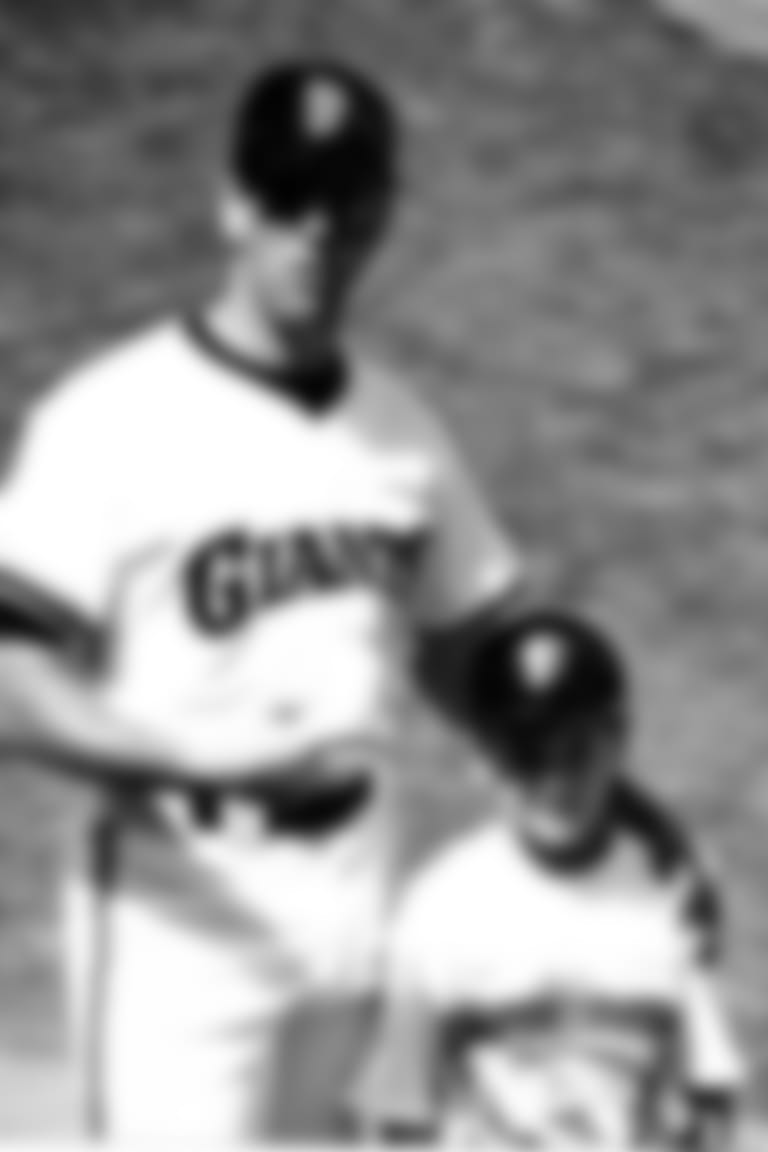 "At 10 years old, I thought that was the greatest thing — the manager of the club wanted to get me Gatorade," Jansen said with a grin. "The Giants scored 10 runs in the first inning that day, so I'm running back and forth, one of the players was swinging a bat warming up, and hit me right onto of the head. Luckily batboys were wearing helmets, so I was safe."
But those simple memories also speak to the professional reality — it's kind of cool to play sports for a living.
Asked how much longer he wants to try to play in the NFL, and Jansen answers quickly: "Five more years. I've got a lot to get better at."
It's a confident answer, and there are snappers doing it at older ages. But he also knows it's not completely in his control.
But he knows he digs what he's doing now. He lives in a great neighborhood, with his wife and four kids (ages 8, 6, 4, and 2). He's running around with guys barely more than half his age. He makes a comfortable living. And he's great at what he does, a master of this arcane skill that allows this lifestyle.
"This is a great way to make a living," he said with an easy smile, as he surveyed the Charlotte skyline, the immaculate practice facility, and his surroundings. "We joke; they pay us hundreds of dollars to do this. We get to be on a field, in beautiful Charlotte, you get to run around with your teammates, be pushed to be the very best you can be, and at least my sons think I'm fairly cool because I play sports. My daughters could care less, my wife could care less, but my sons do, so I'm going to milk it as long as I can."
But he doesn't just get to hang around because he likes it. It takes talent. And showing up, the same way, every day. Knowing that there's never going to be confetti, or fanfare, or attention.