CHARLOTTE — One of the first things they teach cornerbacks is that they have to have a short memory.
But last week in the locker room, a couple of guys were having their own struggles shaking the past.
Keith Taylor Jr. was coming off one of those days that gets described as one of those days, after the Steelers picked on him repeatedly in a loss the week before. Donte Jackson was steps away in the training room, getting treatment for the torn Achilles that ended his season prematurely.
So they sat and talked in the locker room, the veteran who is unable to help now doing what he could for the second-year corner who has to, since Taylor's starting this week's crucial game against the Buccaneers after Jaycee Horn's wrist surgery.
"I'd say, Donte, he told me to keep my head up; games like that happen," Taylor replied when asked who helped him get through the difficult aftermath of the Steelers loss. "As long as you keep pushing, it's a week-to-week league. One week you might be, excuse my language, the s---s, and the next week you might be an All-Pro. So keep playing week to week.
"For some people, it might carry with them the rest of a season. For some people, it might take a couple of games. For me, it took me four days to get over it. Once we got to Friday of last week, I was good."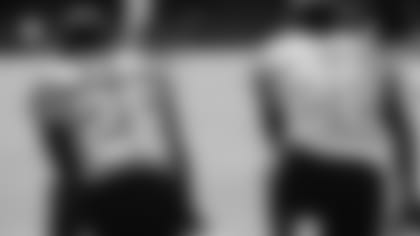 Four days is a long time to carry a burden of responsibility, especially for a young player. So that's why the injured team captain sought out his young teammate, doing what he could to remind Taylor that he has the talent to be in this position.
Because he knows, Jackson kept telling him that games like that were going to happen, and the highlight-reel nature of social media and around-the-clock coverage of the league can make it hard to escape.
"It came down to two plays, two third downs, and it's hard out there. People who choose to play football don't necessarily choose to play corner," Jackson said. "So I just wanted to make sure he understood he's not playing an easy position, and it's going to be like that. Everybody's going to be quick to criticize because it's easy to criticize.
"Keith is a smart player, a great player. He understands how critical those plays were. So who would I be as a captain or a big bro to him to harp on the same things that everybody's harping on? I just wanted to make sure he knew he was good and it happens and just to make sure he still had confidence. That was the most important thing to me.
"It comes down to now that we need him; we need him to go out and make plays. So who would I have been to him to let him sit in that dark place? And now he's getting called on again, and if he's sitting in that same space, it wouldn't have been healthy for him, healthy for the team, or anything. So I wanted to make sure we had his back; that was the most important thing."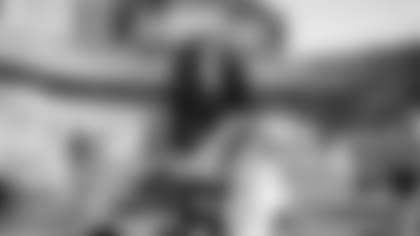 Taylor appreciated the assist because, after the Steelers game, he wasn't feeling too good about his own play, and watching it again only helped remind him of things he'd do differently.
"Shoot, man, that next day, I was pretty pissed off about it still, was going through that," Taylor said. "They were still trying to keep my head up. I was trying to keep my head up as well. After I watched the film, I was good. I knew what I needed to get corrected. It was just one of those days. After that, it's back to playing ball.
"I got a lot of text messages after the game, and it's like, I don't want to hear that right now. I wanted to get my mind off of it, play some video games, and listen to music. But it was good to talk to Donte."
But between Jackson's advice and the work he's getting from his coaches, they're all trying to make sure he's back in the boat.
Interim head coach Steve Wilks was working one-on-one with Taylor during Thursday's practice on fine points of technique, the kind of individual attention that's not exactly common in late December. Wilks is the former defensive backs coach, so that kind of treatment is in his nature. But making sure Taylor is ready for Sunday's game is essential, with Horn out and newcomer Josh Norman still getting his legs under him.
But Wilks said this week he wasn't worried about Taylor.
"You've got to flush it," Wilks said of dealing with bad results. "At any position, but at that position, get ready for the next play; it's all about winning that rep. So flush it, let it go, and move on. And understand that we still have confidence in you.
"I've seen his ability to go out and make plays. The word that we have to have across the board, we need consistency from the guys up front to the linebackers to the back end. And really, you can go on the offensive side of the ball and say the same thing. So I think Keith will be fine."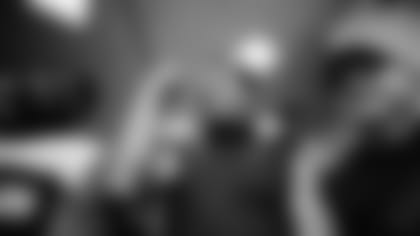 Taylor rebounded and played better last week in the win over the Lions, and has made enough plays in his time here to have earned some measure of trust. There was a key third-down stop on Mike Evans earlier this year against the Bucs. Jackson pointed to a third-down stop on Kyle Pitts against the Falcons. There are plays to point to, and he made sure to point that out to Taylor when they talked.
"It's easy to criticize. They criticize All-Pro corners who make bad plays or who get passes caught on them," Jackson said. "I wanted to make sure he understood that. We play a position that people base on if the receiver caught it or not. Nobody's looking at the film to see who's good. When it comes to corners, people just give opinions on the same ones. They're not really sure or trying to evaluate young guys and up-and-coming guys.
"My whole thing is, is just making sure anyone who's around me, younger or older, just has confidence and knows that if nobody has his back, I do. That's what I'm all about for real, just being there for my teammates, whether I'm playing or not."
Of course, since they don't have many options now, they're circling around Taylor because they know they need him Sunday against Tom Brady with their playoff lives on the line.
Taylor laughed and admitted he was taken aback last year when he walked out for pre-game warmups and saw the legendary quarterback for the first time. The fact Brady's been so good for so long (Taylor was 3 years old during Brady's rookie year) made it kind of natural to be at least a little awestruck.
"I stepped out there, I was like dang, that's Tom Brady. Antonio Brown was there too; it's like these are some dudes right here," Taylor said with a laugh. "This year, it's different. It's more that I still respect him, but I've got to respect myself too."
That's the lesson Jackson tried to get through to Taylor, after a rough day at the office against Pittsburgh.
There will be another game, and the team will need you. So don't sulk, and make sure you're ready for the next one.
"It's tough, but at the end of the day, you've got to have confidence in yourself," Taylor said. "Your coach can say all those things, coach Wilks can say he's got all the confidence in the world in you, but if you don't have confidence in yourself first and foremost, I don't think anyone can really have that type of energy on the field.
"I've grown a lot over the course of a season, learned a lot, and now it's time to go play."
View photos from Wednesday's practice as the Panthers get ready to travel to Tampa Bay this weekend.