CHARLOTTE – The general consensus among fans right now is this: Wide receivers DJ Moore and Curtis Samuel need to see the field more.
It's easy to understand why. Everyone is rightfully excited about what they saw from the explosive young wideouts against the Giants.
Samuel, making his season debut after dealing with a medical illness, scored his first career touchdown on a screen pass where he broke five tackles and reached across the goal line 25 yards later.
"We're trying to put him in a position where he can use his ability," offensive coordinator Norv Turner said. "Curtis has that type of ability. Those are the types of things he did in college. We just have to continue to work to get him comfortable with more and more things so he can get the ball in space and do his deal."
Moore had four receptions on four targets for 49 yards and turned heads with a powerful 18-yard run on a reverse.
For weeks, Turner has been talking about getting Moore more involved, and it's been a gradual process as he gets a better handle on the playbook. As everyone has been saying since the beginning, Moore turns into a running back when he gets the ball.
Here's what quarterback Cam Newton had to say about what he saw from the 2018 first-rounder this past Sunday: "DJ's just been a person that has just been realizing 'OK, I can do more. I know my skill set.' and there's few people that possess it. When that ball's in his hands, he's capable of doing anything that he wants to."
Both weapons will be utilized more and more in the weeks to come. In Samuel's case it's about getting in football shape after missing so much time. In Moore's, the learning process is ongoing as he studies all three receiver spots.
And while everyone is geeking out about the young guys, everyone seems concerned about veteran wide receiver Torrey Smith, who was held without a catch against New York and has seven catches for 67 yards and one touchdown on the year.
But Turner doesn't sound worried about Smith.
"Torrey is doing good. When we put DJ in or Curtis in, they have to go in for somebody. Some plays that (Torrey) would have opportunities to make, it's happening that way," Turner said. "But he's a threat, and people have to defend him. He's running great and he gets noticed out there. Go back and look at the (Giants) tape, third quarter he ran down the middle and beat everybody. Cam just didn't see him. Cam was looking outside, but it was going to be the easiest touchdown he's had. He's a threat."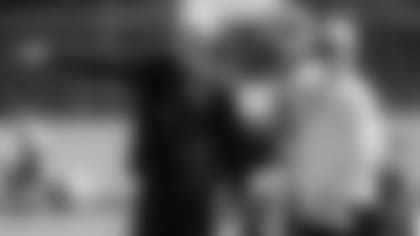 Tight end Greg Olsen's return is obviously huge for Newton.
"You've got seven years of playing together between Cam and Greg," Turner said. "It's hard to replace that."
Rookie Ian Thomas has tried, with mixed results. He's posted 10 catches on 16 targets for 72 yards, and his blocks have helped pop some big runs.
But both of Newton's interceptions versus New York came on passes intended for the fourth-round draft pick.
"Ian has done a good job in Greg's absence," Turner said. "It kind of caught up to him last week, you know, we had a couple miscommunications that were costly. Thankfully, it didn't cost us the game."
Plugging Olsen back into the lineup allows Thomas to catch his breath, so to speak. He's had a lot on his plate for a rookie that's such a raw talent.
And with Olsen running routes down the seams, Turner expects the other pass-catchers to benefit.
"He will draw more attention," Turner said, "so it should help other guys get coverages that are friendly to them."
Simplifying the Play Calls?
One last reason Olsen's return makes Newton happy? His knowledge of the offense. When it comes to barking out the plays in the huddle, sometimes Newton needs a bit of an assist from his dependable tight end.
"He's a very intellectual person that helps me out with play-calling," Newton said. "I call him 'The Dictator' in the huddle because I really have problems with calling plays even in year eight and he kind of helps me."
There's a wide range of code words used to describe everyone's role during a play. Some calls are longer than others. Turner provided an example.
"We can go up and go, 'Dodge, Lincoln.' That's a play," Turner said. "Now we can also go up and go, 'Shift, Jack, Right, Slot, Key Left, 7-8-6, F-Drag, Sneak.'
"You can go either way with it."
The trend for Turner over the years has been to make the calls shorter and shorter.
"There is a fine line between making sure everyone knows what to do and making the calls as short as possible," Turner explained. "When you have a lot of rotating players like we've had, sometimes you add another word to confirm the guy knows what he's doing. But we've shortened a lot of our calls, and I think it's helped everyone."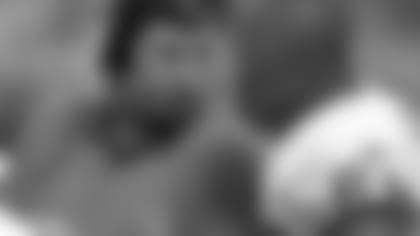 When you've been coaching in the NFL as long as Turner has, you can find a connection or two with pretty much every opponent on the schedule.
"That's what happens when you've (done) this thing for 34 years," Turner said with a laugh.
The obvious connection this week is Turner's history with the Redskins. He was the head coach in Washington from 1994-2000.
"It was awesome. My kids basically grew up there. We lived in Virginia, and it was a great place to live," Turner said.
But it wasn't all awesome, particularly at the end of Turner's run with the franchise. He was fired during the 2000 season when Washington had a 7-6 record.
"I worked for three owners. When you have that kind of transition, and in this case it was turmoil, you manage it the best you can," Turner said. "We had our issues, (Redskins owner) Dan (Snyder) and I.
"That's 18 years ago as I told the guys the other day. I don't remember much of it."
Turner has other notable connections to Washington's starting quarterback and future Hall of Fame running back.
"Adrian (Peterson) led the league in rushing the year I was with him," Turner said, referencing the 2015 season in Minnesota when he was Vikings offensive coordinator.
And when Turner became 49ers offensive coordinator back in 2006, Turner helped then second-year quarterback Alex Smith take the reigns as a full-time starter. Smith was the first overall pick in 2005.
"It was a great year for me and for Alex," Turner said. "I don't know how active people were on social media and Twitter back then, but people weren't real happy with the way he played (as a rookie). He really had a breakout year in 2006. We went from a team that won one game the year before and went 7-9. It was a lot of fun to be around him."