CHARLOTTE – Ron Rivera and Dave Gettleman obviously don't talk nearly as much as they did when their offices were down the hall from each other, but while Gettleman's booming voice is gone, his imprint is not.
"Dave came in and did an outstanding job in getting us to where we wanted to be," Rivera said of the Giants' first-year general manager who held the same role for the Panthers for four seasons (2013-16). "He put the final touches on this group of guys we had during a really nice stretch - 2013, 2014, 2015 especially. He brought in and put the guys in place."
Aside from Gettleman's contributions in Carolina as a football mind before his sudden departure – he was relieved of his duties shortly before training camp last season – Rivera is thankful that Gettleman is doing well off the field.
Gettleman announced in early June that he is battling lymphoma. He announced at the end of the July that his cancer is in remission, and he'll join the Giants on a road trip for the first time this weekend when they travel to Charlotte to face the Panthers.
"I'm happy for Dave. He's landed in New York where he's from, a place where he's had a lot of success," Rivera said. "Also, very happy for him that his health has taken a really good turn. Having gone through what he has and it's just good to know that he'll be traveling this week for the first time this season and coming back down here, so it'll be good to see him on the field."
With Gettleman as general manager, the Panthers became the first team to win consecutive NFC South titles, and their third in a row in 2015 culminated with an NFC championship and a trip to Super Bowl 50.
"He came in with the philosophy that we're going to get big guys and put them up front because big guys allow you to compete, especially down the stretch," Rivera said. "One of things that we always talked about was running the ball consistently and being a physical team, grinding it out up front and being stout up front. And being able to stop people.
"I think that's probably one of the things you can point towards as far as legacies are concerned."
With the Panthers, Gettleman drafted the likes of Kawann Short, James Bradberry and Shaq Thompson on defense and Devin Funchess, Christian McCaffrey, Trai Turner and Daryl Williams on offense. He also signed Andrew Norwell, a noted "hog molly," as an undrafted free agent, and brought in veteran free agents key to the Super Bowl run in Ted Ginn, Michael Oher and Kurt Coleman.
Gettleman also made difficult, unpopular decisions to part ways with the likes of Steve Smith, DeAngelo Williams and Josh Norman.
"He had to make some tough decisions and he handled them very well," Rivera said. "I know working with him, knowing that these were decisions he felt were the best ones going forward. The one thing about Dave is he was very upfront and honest about what he felt and how he felt about certain situations."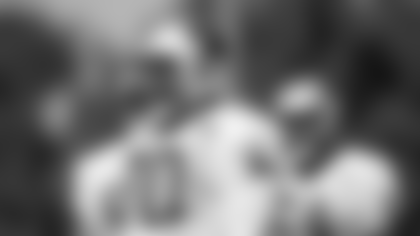 An injury-riddled offensive line was dealt another in a long line of blows when right guard Trai Turner entered the concussion protocol following the Panthers' season-opening victory.
But the makeshift line survived – and even thrived – during Turner's absence, which appears to be coming to a close after he returned to practice this week.
"I'm feeling good," Turner said. "I'm just excited to be out there with guys practicing and getting ready for the game this week."
Turner has been spelled for two games by Tyler Larsen – one of several new parts put in place after the season opener. Right tackle Daryl Williams was lost for the season during Week 1, prompting the Panthers to move Taylor Moton back there from left tackle and sign veteran Chris Clark to man the left side.
The group rolled with the changes.
"We have some great guys on that line and some really good coaches," Turner said. "They've played their hearts out. Kudos to those guys; I couldn't be more happy about the way they've played. I just want to come in and add to it."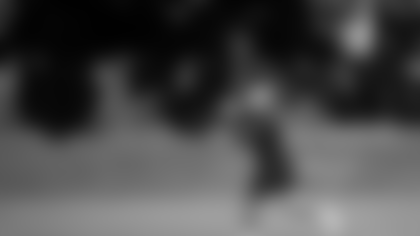 Tight end Greg Olsen won't return this week from the fractured foot that sidelined him in Week 1, but he's heading in the right direction.
"He's running routes, so that was good to see," Rivera said of Olsen's increased work on the side during Wednesday's practice. "We had (practice squad quarterback) Connor Cook throwing routes to him, and he looked good. They also had him hitting the sleds.
"We're most certainly looking not this week. We'll see how it is at the end of the week with this amount of work that we're putting him under."