CHARLOTTE - Sunday's home opener against the Cowboys will mark a new beginning for the Panthers in more ways than one. Aside from it being Week 1, the team will debut a number of new players on both sides of the ball, as well as a pair of coordinators, as they usher in a new era for the franchise.
As the season progresses, first-year offensive coordinator Norv Turner will be looked at as one of the key architects in the team's effort to improve after last year's 11-5 showing. Wide receiver Devin Funchess and first-year Panther running back C.J. Anderson will play important roles in Turner's schemes throughout the season and will have the chance to help set the tone against Dallas.
The emerging Shaq Thompson also will be a point on emphasis heading into the game as his progress will help steady the defense early on. Much of the talk of the team's potential has centered on the offense, but Thompson figures to be a big factor, as well.
Funchess, Anderson on offensive firepower: Make no mistake about it; Carolina is coming into the 2018 season with a lot of options alongside quarterback Cam Newton. When asked about what the offense brings to the table, Anderson, who signed with the team this offseason after spending his first five seasons with Denver, acknowledged how dangerous he thinks they can be.
"We've got a lot of weapons. We can be explosive in the backfield. Explosive at receiver. Of course, we can be explosive at quarterback and we're explosive at tight end. So we've got a lot of weapons - too bad it's one football," he said.
Funchess, who is entering his fourth season, feels that the team's top offensive players really clicked in their limited preseason action in a win against New England. "Fun-Fun" - as Newton likes to call him - expects that there will be plenty of that come Sunday.
"We didn't play that long (during the preseason) so now that we get to play a full game, we have guys like C-Mac, Cam, Greg, myself, DJ, Torrey, J-Wright," Funchess said. "Everybody's ready to rock, so it's going to be fun."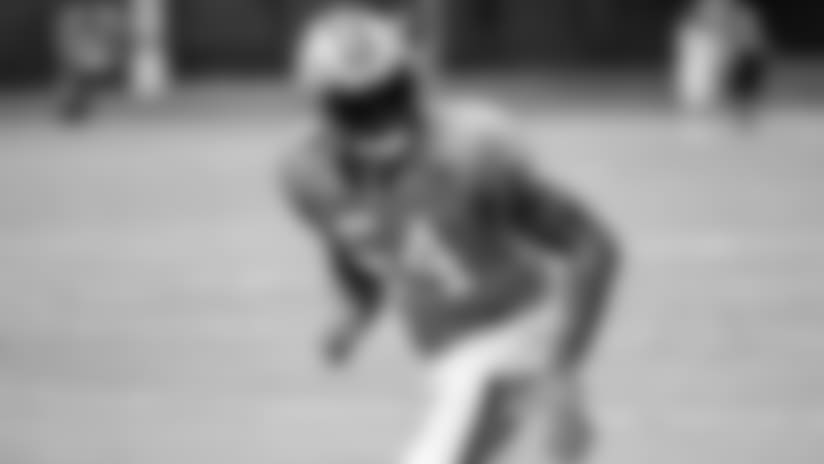 All eyes on Shaq: He may be the second youngest linebacker on the team, but Thompson plays like he's ready to take over. He's been groomed by some of the franchise's best defensive talents and now he will get his chance to show what he's learned in Week 1.
Since the suspension of Thomas Davis, Thompson has fielded many questions regarding what it will be like playing in Davis' place. The 24-year old has fully embraced the challenge.
"It's just my time to shine. I'm ready to go. I'm ready to show everybody what I've learned," Thompson said earlier last week.
"I'm ready to show TD what I've learned from him. Going to take this leadership and just try to fill his shoes."
Following Wednesday's practice, Thompson was asked about competing against Cowboys running back Ezekiel Elliott. He admitted that he's "a running back that has it all" but made it clear that he will not let the moment overwhelm him.
"Just go out there and play. I can't let my emotions get the best of me. I can't get too high and I can't get too low; I just got to go out there and play."
Head coach Ron Rivera told the media Wednesday that he has high expectations for Thompson, not only against Dallas but moving forward.
"I'm anxious to see Shaq play. You know, he's had some opportunities and he's taken advantage of them," Rivera said. "He's got a bright future; he really does, and I think he can grow into truly being one of the elite linebackers in this league.
"I'm excited for him and we'll see how it goes on Sunday."