CHARLOTTE — "Conviction" is a word that gets thrown around a lot in a draft room.
At least if the 2022 NFL Draft went as well as the Panthers believe it did this year.
Both were under some degree of consideration with the sixth overall pick, but the Panthers also knew that they didn't pick again until 137th (late in the fouth round) going into the weekend. That meant they might leave the proceedings with just one of those players. That created some natural drama for our crews to capture.
But in the months of footage collected, from draft meetings to combine interviews to top 30 visits with a number of the top prospects, there was a growing sense that Ekwonu was an easy pick, and that Corral was a player both the coaches and scouts believed in.
Quarterback was a topic of great speculation for months, but they obviously had a preference.
Owner David Tepper asked flatly at one point: "If you get a guy that you want, who are you taking? Which quarterback?"
Head coach Matt Rhule made it clear it was Corral, saying: "He's the one when you watch the tape, that we believe in the most."
That was confirmed through a long process, months in the making. In a staff meeting which included coaches and scouts, general manager Scott Fitterer began the discussion with Corral.
"Liked his arm strength, and his accuracy is really good," offensive coordinator Ben McAdoo said, rattling off his scouting report of the former Ole Miss quarterback. "He's got good feet and athleticism, good rhythm in his body. He's got good speed. I think he has a chance to be really unique. He's my kind of guy, with just the way he's built, his athleticism, and the way he throws and can pull the trigger.
"I can feel him on the tape. He competes. He's got passion; he's got some s--- in his neck, along with the tattoo. He has something that can make him special, and that's the way he gets the ball out of his hand."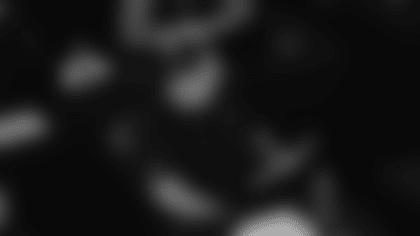 Regardless the contents of Corral's neck (and trust me, that's a compliment), his physical traits were convincing to them.
"As a Panther fit, I thought he has the skill set, to me, to be a starting quarterback at this level, and a potential franchise," quarterbacks coach Sean Ryan said. "I think this guy's ceiling is high."
But as they watched the second day of the draft slip away, the anxiety over whether they'd be able to make a deal to get to him grew. Patriots coach Bill Belichick had to see if the Panthers were truly desperate, initially offering to trade them the 94th pick in exchange for Carolina's 2023 second-rounder. That was a non-starter, and after a series of calls, they settled on next year's third and a 2022 fourth-rounder.
There were some tense moments, but at a certain point, their feelings about the player made it an easy choice to make.
"This is the time. It's time. Let's do it," Tepper said, as the trade with the Patriots went through.
Ekwonu was a much easier choice, but his selection also made for some cinematic gold.
Being able to get the left tackle of their dreams was nothing they expected to happen, and one of the show's first scenes underscores that.
As Rhule and Fitterer went through the various scenarios of the five picks ahead of them (showing some Burt Reynolds/Dom DeLuise blooper-reel comedic timing along the way), they obviously couldn't have planned the first five picks any better if they tried. When Rhule finally white-boarded a way in which Ekwonu would be there at six, they celebrated.
"So that'd be great, but there's no way that happens," Fitterer deadpanned as Rhule laughed. "That'd be too good.. . . Can this be in the outtakes, though?"
That was also underscored when assistant general manager Dan Morgan engaged in some wishful thinking in the moments before the start of the draft with college scouting director Cole Spencer. The Panthers were hoping to see a run on pass-rushers and cornerbacks in front of them, which would play out when the Texans took Derek Stingley Jr. third and the Jets followed by taking Sauce Gardner fourth. But before the Jaguars got the show started, Morgan spoke it into existence.
"Two corners in the top five, what do you think? Stingley to Houston and Sauce to the Jets?" Morgan said, as Spencer nodded. "It'd be great if Ickey just fell. Sleep good tonight."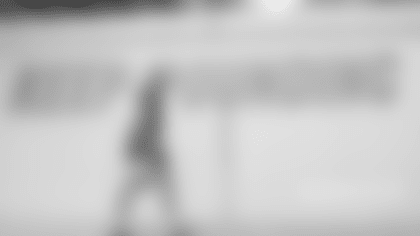 — From a storytelling perspective, there was one natural choice to narrate this year's show — Panthers Hall of Honor left tackle Jordan Gross.
The 2003 first-round pick started immediately for the franchise's first Super Bowl team, and proved incredibly hard to replace. Since he retired after the 2013 season, the Panthers started 16 different left tackles. The hope is that Ekwonu makes that 17, and keeps the number there for years to come.
So having Gross escort such a natural fit into the city and the lineup was an easy call.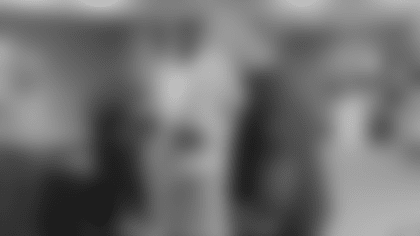 — Offensive line coach James Campen found himself getting emotional after the Panthers landed Ekwonu, which Rhule revealed the following day when Ekwonu arrived.
"Our O-line coach had a little tear running down his eye," Rhule said as Ekwonu and his family walked into the facility for the first time.
That emotion went two ways. As senior director of content and broadcasting Bill Voth showed Ekwonu photos of his picture on the scoreboard of his hometown stadium the previous night in Las Vegas, Ekwonu expressed his disbelief to his agent.
"They said they had me on Bank of America Stadium, bro," Ekwonu said, still processing his selection. "That is crazy."
— The tension in the draft room is tangible. Just watching Fitterer working his purple stress ball, or vice president of player personnel Pat Stewart bang his hands on the table in celebration when the Jets took Gardner (guaranteeing a tackle would fall to the Panthers) drives that point home.
Those are the kind of moments that made this project a special one — and the product one a lot of people have conviction in.