The Carolina Panthers lost part of their history Monday, and the game of football lost one of its all-time warriors.
Former Panthers outside linebacker Kevin Greene died Monday. He was 58.
Known for his fiery style, intensity, and hardworking approach to the game, Greene never took football for granted; and loved every part of it, from playing to coaching.
The former walk-on at Auburn took years to find his niche in the NFL, eventually becoming a starter for the Rams and eventually becoming the prototype 3-4 outside linebacker.
"I think it was just that I kept that hunger, the chip on the shoulder of a walk-on," Greene said in a 2016 interview. "I had to scratch and claw for everything I had in life, and to me, it was just about maintaining the commitment to work, to effort, to get where I wanted to go."
Many thought Greene was on the downside of his career when he signed with the Panthers in 1996.
Instead, he led the league with 14.5 sacks that year at age 34, powering the second-year expansion team to the NFC Championship Game.
"Kevin Greene simply loved to play the game of football," former Panthers coach Dom Capers said. "He played the way you're supposed to, with a passion that was contagious through the entire team. In 1996, we brought him to Carolina and we won 13 games as a second-year team, and a lot of it was the infectious personality he played with that rubbed off on the guys around him.
"Coaches can tell when a player has that 'it' quality and Kevin had it, that sense of energy that was good for a team."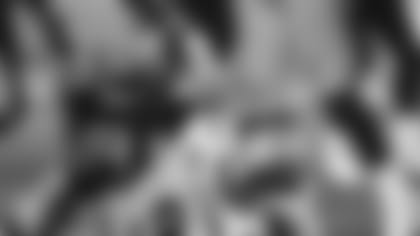 He was elected to the Pro Football Hall of Fame in 2016, the first player to spend more than a year with the team to receive that honor (Reggie White spent one season here in 2000).
"The entire Pro Football Hall of Fame family mourns the passing of Kevin Greene," Hall of Fame president and CEO David Baker said. "I regarded him as a personal friend and a true Hall of Famer in every sense. He possessed the most incredible can-do attitude of anyone I ever met. He was a great player, but more than that, he was a great man.
"Our thoughts and prayers are with Kevin's wife, Tara, and their entire family. We will forever keep his legacy alive to serve as inspiration for future generations. The Hall of Fame flag will be flown at half-staff in Kevin's memory."
Greene entered the league as a fifth-round pick of the Rams and didn't become a starter until his fourth season. By then, the work he put in was evident to his teammates.
"I don't know if anybody worked as hard as Jack Youngblood, but Kevin had to be close," Hall of Fame tackle and former teammate Jackie Slater said. "He walked in the door and had it in his head that he was going to become that kind of guy.
"Over the years, he just developed his technique to the point he was great. He made pass-rushing a science, and worked and labored and never took a shortcut."
Greene truly found his home when he left for Pittsburgh in free agency, meeting the coaches who would change the trajectory of his career.
Under the tutelage of Dick LeBeau and Capers, he became the focal point of the "Blitzburgh" defense, with 50 sacks in four seasons.
When he came to Carolina, he was part of a veteran core, which was thrown together quickly and responded immediately.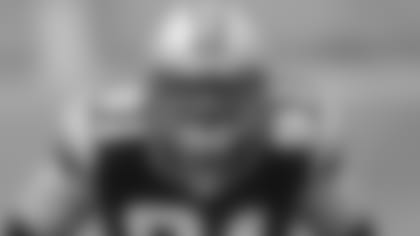 "I've been blessed to be around a lot of great players," Capers said. "I coached Rickey Jackson in New Orleans, and to me, he and Kevin are so similar. Just great players, who did everything for the team, and represented all the good things about the NFL, with the kind of character and leadership they brought to the game."
Greene spoke with Panthers.com just last week about the 1996 NFC Championship Game experience, and in those words about a cold day, his philosophy of the game became evident.
"Your mind can be your biggest asset or your biggest liability," Greene said. "I wasn't going to let anything derail me from achieving what I wanted to achieve.
"When I came to Carolina, Dom wanted me to come in and help educate, help teach his defense, and be an immediate leader. I knew my role, and I tried to keep it simple. It's one foot in front of the other. Every day, you put in the work, you prepare, you grind, and nothing can stop you."
Greene made it sound so simple. But few made that much effort pay off the way he did.