CHARLOTTE – Reggie Bonnafon's path from Louisville to a spot on the Panthers' 53-man roster is fascinating.
He enrolled at his hometown school in 2014 as a highly touted dual-threat quarterback. But he moved to running back, and later wide receiver after quarterback Lamar Jackson (Heisman winner now with the Baltimore Ravens) arrived in 2015. He finished his college career at running back and earned his way onto Carolina's practice squad as an undrafted rookie in 2018.
Most players would have a hard time with all that change. But looking back on it, Bonnafon says all those position switches were no big deal.
"All that stuff wasn't close to the real adversity that I had to face throughout all that," Bonnafon said Saturday. "I was dealing with way heavier stuff outside of football."
Three games into Bonnafon's freshman season, his world changed forever.
His phone rang on Monday morning after a loss to Virginia. It was a call from the emergency room.
"Are you related to Wallace Bonnafon?" they asked.
"That's my dad," Reggie replied.
Wallace started dialysis treatments for kidney disease in 2013, so this wasn't completely out of the blue. Reggie picked up his mom on the way to hospital and arrived thinking there was some minor issue that needed to be addressed at one of his routine appointments.
"I wasn't thinking nothing of it. With dialysis there could have been a minor malfunction," Bonnafon recalled. "But we get to the ER and started getting a little scared.
"Doctor comes and said my dad went 'code blue' seven times."
Bonnafon said he still doesn't know exactly what "code blue" means. He knows enough.
"My mom was hysterical. We went back and saw my dad with tubes all down his throat. It all happened so fast," Bonnafon said. "I was having a conversation with him 12 hours ago."
Wallace Bonnafon died that day. He was 51.
His son, a wide-eyed freshman, was stunned.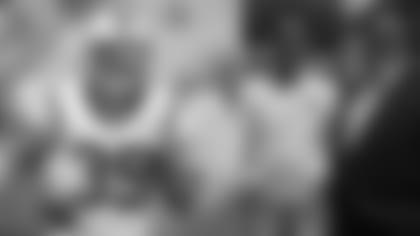 "It's crazy to think about it. I had just moved out the house, still just a kid. My dad was like my best friend," Bonnafon said softly. "It forced me to mature at a younger age. There's a lot of things you could be getting into in college, but once my Superman suddenly left – and even just the way it all happened – that made me grow up instantly.
"The maturity that came along with that is the reason I carry myself the way I do."
Just two weeks later, Bonnafon made his first career start at quarterback against Wake Forest and he helped lead the Cardinals to a 20-10 win.
"I used the game in a therapeutic way to deal with what was going on. It was my safe haven," Bonnafon said. "There was not a lot of time for me to really just sit down and process it … but football helped me through that grieving."
That season, Bonnafon vowed to play harder than ever in his dad's honor. He knew how much Wallace loved watching him compete on the football field.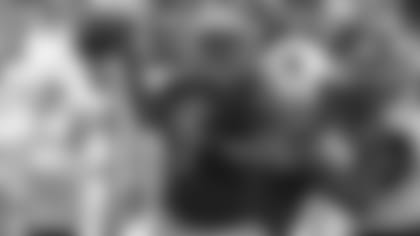 "When I scored my first college touchdown my mom said he cried. He was my first coach; coached me all the way through eighth grade," Bonnafon said. "I feel a connection with him when I'm playing. We went through so much together with this game.
"I definitely still play for him. I live for him – just the principles and the morals I have as a man all stem from him."
As we saw in the preseason, he's physically gifted with long strides and obvious pass-catching ability that he put to use as a college receiver. He's also got the ability to be a factor in the return game.
But it's his even-keeled, steady approach that truly stands out. He quietly went about his business on the practice squad last year, working to improve. He was committed to mastering the playbook and playing faster. He took the same workmanlike approach this offseason when no one was talking about him being in the mix for a roster spot.
Now, he's on the active roster as the 2019 season opener draws near.
"In high school they would always share that statistic, something like only one percent of high school players make it to the NFL. I would be in the crowd listening and in my head I was like, 'Yeah, I'm that one percent,'" Bonnafon said. "It was a quiet confidence. I knew it was going to be a process and it wouldn't happen overnight. I just stuck to it."
And if his dad were here, Bonnafon knows he'd tell him the work is far from done.
He also knows dad would be shedding a few more tears of joy. Maybe more than a few.
"It's such a mixture of emotions. Excitement … but also missing my dad," Bonnafon said. "I've been reflecting on it a lot. I know he's looking down on me and is pretty ecstatic and proud."