CHARLOTTE – One is 72 years old, an NFL defensive coordinator for 22 seasons who has also been a head coach for six different teams.
The other is 67 years old, an NFL offensive coordinator for 12 seasons who has been a head coach for three different teams.
Yes, Wade Phillips and Norv Turner have been around for a while.
But in this age of up-and-coming young coaches, both have evolved and adapted to remain among the most highly respected coordinators in football. Panthers head coach Ron Rivera has essentially given Turner complete autonomy over the offense. Rams head coach Sean McVay has the done the same with Phillips and the Los Angeles defense.
"Defensively, I think Coach Phillips is one of the really good coaches in this league," Rivera said. "He's been one of the really good guys for a long time. He's had tremendous success."
"Norv Turner does as good a job as anybody of putting his players in good spots to be able to make plays and attack the defensive structures that teams are presenting," McVay said.
Turner and Phillips have crossed paths a number of times over the years and it's easy to see why they'd get along. Neither takes themselves too seriously. Phillips is hilarious on Twitter (@sonofbum) and we can only imagine how amazing Turner's Twitter account would be. They both love the game and have fun with it.
"We've known each other a long time," Turner said with a smile. "We've always had a good relationship."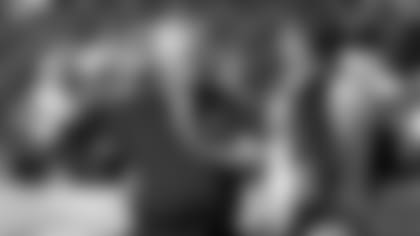 Turner's dynamic offense will square off against Phillips' aggressive defense in the highly anticipated season opener Sunday, and it will be fascinating to watch. Phillips has the upper hand in the series, holding an 8-2 advantage whenever they've gone against each other as head coaches or coordinators.
The reigning NFC champion Rams are again loaded with talent on the defensive side of the ball, and Phillips knows how to maximize that talent.
"He's always had quality players at the key positions," Rivera said. "He always has a really good safety (the Rams have two in veteran Eric Weddle and rising star John Johnson III) who is really smart with great athletic ability, physical corners (Aqib Talib and Marcus Peters) who can get their hands on guys, good interior pressure guys (ahem, Aaron Donald), good edge pressure (a number of guys) and a real smart inside linebacker (Cory Littleton). When you look at who they got and how explosive they are, you know they've got playmakers."
The Panthers faced one of Phillips' best defenses on the biggest stage in Super Bowl 50 against the Broncos a few years back. The top-ranked Denver defense was daunting that night, sacking Cam Newton seven times (two strip-sacks) and producing 13 quarterback hits in their 24-10 win.
"I think everyone knows what to expect from a Wade Phillips defense. He's a great D-coordinator and a great man," said Carolina center Matt Paradis, who was a member of the Super Bowl winning Denver team. "I think the biggest thing is they get pressure from so many different areas. He does a great job with that."
Rivera echoed that sentiment: "Our challenge is going to be handling the different pressures we know that (Wade) is going to bring."
Part of what makes Week 1 so interesting the newness of it all. You can study last year's tape as much as you want, but coaches on both sides know to expect the unexpected when a new season begins.
"They've had a lot of time to look at us, we've had a lot of time to look at them. They are going to give us looks we haven't seen – a new blitz or something along those lines," Turner said. "Wade is one of the best in this league. He'll have some wrinkles for us and we've got to handle them."
Turner will have the Panthers ready for the Rams, and you can bet he'll have some new wrinkles of his own.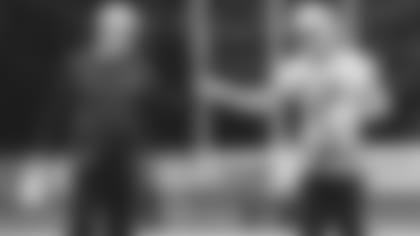 Turner's creativity was on display last year, showing off a wide variety of misdirection plays and unique formations to get the most out of versatile playmakers like Christian McCaffrey, Curtis Samuel and DJ Moore.
It's that inventiveness, or re-inventiveness, that really made an impression.
"You hear stories about guys around the league, you know, 'I do it my way,'" tight end Greg Olsen said. "And for Norv to have the success he's had for 30 years and now do a lot of things that obviously he has never done before because of the personnel and Cam, and we all understand they dynamics – it's a credit to him and a credit to his open-mindedness
"What does this group do well? Let's find ways to let these guys do that."
Both coaching staffs have had extra time to perfect their Week 1 game plans, but Rivera believes the outcome will be decided by the in-game adjustments.
"I really think this game is more going to come down to how you handle the adjustments after you get a chance to see what each other is doing," Rivera said. "It's going to be a chess match."
And with Turner and Phillips, we'll get a chance to watch two of the best match wits.