CHARLOTTE – If not for the jerseys on their backs, you would have thought the Panthers rookie class was a bunch of energized camp counselors Thursday at Frazier Park.
All 16 of the Panthers' rookies, including the five draftees, joined about 100 kids from a Police Athletic League summer program for a Play 60 event in association with Heads Up Football.
The kids relished the opportunity to participate with the Panthers in various football activity stations, particularly the running back station, which was led by Kenjon Barner and Michael Zordich.
"The kids are definitely having a lot of fun," Zordich said, "but we are right up there with them."
"Oh, I definitely think me and Michael are having more fun than these kids right now," Barner laughed. "It's just a lot of fun to get out here, chase them around and have a good time with them."
This was the Panthers rookies' debut community event, and the importance of interacting with local youth resonated with the group.
"It's very important to give back," linebacker A.J. Klein said. "As a kid growing up, I never had something like this. This is really special for the kids, and to be able to come out here and teach the kids fundamentals and be able to give back in this way will make a big impact.
"It's special for me and everyone else that is out here."
Added Zordich: "It's so important. You just think about when you were a little kid and how awesome it would have been to have fun with NFL players. You just put yourself in their shoes and do everything you can to make them smile."
When the fun-filled Play 60 event concluded, the rookies began departing for an offseason break with their first NFL training camp just weeks away.
"We all came from different programs, different backgrounds, but everyone has jelled together really well," Klein said. "I think this is a great rookie class as far as talent and as far as personality.
"I'm excited to see what happens when training camp gets here. I just can't wait. We are all excited to get back to work."
Click the photo below to view a photo gallery of the Play 60 event.[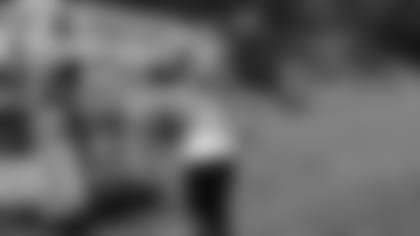 ](http://www.panthers.com/media-vault/photo-gallery/Rookies-Play-60/1b7d0a0f-702e-4c75-a907-88c5ed3a564c)