CHARLOTTE — Steve Smith Sr. couldn't understand at first why the linebackers coach took such an interest in him.
Luke Kuechly didn't realize at first how big of an impact the words on the wall truly had.
Dan Morgan wasn't always sure how to square the idea that his bowling partner was one of the greatest football players of all time.
Kevin Greene couldn't believe it took him as long as it did to find out what a true warrior looked like.
Thomas Davis never even considered not playing in a Super Bowl with a broken arm, because of the words burned into his mind through so many rehabs.
To a man, the Panthers legends and Greene, the late Hall of Famer, all spoke about Sam Mills in reverent terms — because of the impact he made on the field, the character he displayed off the field, and the way he forged a mythology that lasts.
Sam Mills embodied the spirit of Keep Pounding long before he ever said the words. And he shared the message every day, long before it ever became a legacy.
---
---
In the history of the Pro Football Hall of Fame, those who reach finalist status three times are eventually enshrined around 90 percent of the time. Only five players have ever been finalists three times and fallen short of induction (Giants quarterback Charlie Conerly, Steelers defensive end L.C. Greenwood, Raiders cornerback Lester Hayes, Dolphins guard Bob Kuechenberg, and Washington tackle Joe Jacoby). All five were star players overshadowed by even brighter stars on their own teams. Mills never had that luxury. He played with a pair of Hall of Fame pass-rushers in Greene and Rickey Jackson, but never had the kind of supporting cast that helped him to a title in the NFL.
That does not mean he didn't leave behind a resume that has earned him a spot among the all-time greats.
Mills was a five-time Pro Bowler, and a two-time All-Pro. He was also a three-time All-USFL choice and a two-time champion in that league, where he began what would become a tradition of creating something out of nothing.
To understand Sam Mills, you begin with the unlikely backstory. A 5-foot-9 linebacker from Montclair State wasn't the kind of player NFL teams looked for in those days, or ever really. He went to training camp with the Browns in 1981, and was cut. He went to camp with the Toronto Argonauts of the CFL in 1982, and was cut. Always too short, always not big enough to make an impact, and apparently destined to continue to teach photography at a New Jersey high school.
At least until he found the right opportunity.
When Mills linked up with coach Jim Mora and the USFL's Philadelphia Stars, it would create a partnership that would carry on for years, and into NFL greatness. Mora coached him for the three USFL years, during which it was a reasonable debate if Mills or Reggie White was the best defensive player in the upstart league. Mora then took Mills to New Orleans in 1986, and all they did there was turn around an entire franchise.
Mora called Mills "the greatest player I ever coached," and when reminded he also coached some guy named Peyton Manning, Mora didn't back off. "They had so much in common, in terms of leadership, in terms of preparation, in terms of intensity," Mora said.
That excellence was evident on the field, as Mills and Jackson formed the heart of the Dome Patrol defense, which excelled in a place where football had not. In the previous 19 years of the franchise's existence, the Saints went 83-187-5 (.302), and never had a winning record.
In the nine years Mills played there, they went 84-59 (.587) and made the first four playoff appearances in franchise history. It was hard to win in New Orleans. And yet Mills led the way.
He did the same thing when he came here, as one of Hall of Fame general manager Bill Polian's first signings to start an expansion franchise in Charlotte.
And it didn't take him long to make his mark. The Panthers began their first season with five straight losses, which you'd expect from a start-up team. But against the Jets on Oct. 15, 1995, Mills made the first of many memories here. An interception return for a touchdown gave the Panthers a lead they'd never give back, as they got their first win in franchise history. It was one of those moments when they needed someone to lead, and as he did so often, Mills did it.
He made even more plays from that day forward, sparking a defense which led the Panthers to win seven of their final 11 games that rookie year, and then stun the NFL by going 12-4 in 1996 and making it to the NFC Championship Game, with his interception of Troy Aikman sealing a playoff win over the Cowboys (back in the days when that was still rare).
Mills played one more year after that, and transitioned into coaching, where his true impact would begin to show.
---
---
When Smith came to training camp in 2001, he was a too-short punt returner. It said wide receiver next to his name on the roster, though no one really expected the third-round pick to become one of those for some time, if ever. But on those sweaty afternoons in Spartanburg, the too-short linebackers coach, whose players made up a lot of the special teams drills, found a kindred spirit.
They were drawn together immediately.
"I think he saw my discouragement," Smith said recently. "There were a lot of people in the organization who only saw me as a punt returner, didn't think I could be a receiver. But Sam told me to 'Keep showing people that you can't be covered, keep being you.' I was like, 'Why is the linebackers coach paying any attention to me?'
"The fact he paid attention to little old me gave me hope. It made you think you had an opportunity to impact the game."
---
---
When the Panthers drafted Kuechly in 2012, Mills was gone from the world, but his impact was everywhere.
Kuechly was so devoted to watching college football when he was at Boston College that the legend was lost on him at first. He had heard the name, but hadn't yet watched the film. But he couldn't miss the message.
"You'd come in the weight room, you'd see the words from the Keep Pounding speech, you'd see the statue," Kuechly said. "After a while, you get curious, and you start asking around. Then you start getting the vibe of how important the concept of team was to Sam Mills, about giving back to the community, about being selfless. It's almost hard to conceive, for the legend of Sam to have come from such a short amount of time here.
"To have that kind of impact, to learn what it meant to be all about team-first, to work really hard for others, and all the things that Sam stood for, it's amazing."
Kuechly never met him, but he quickly became part of a proud lineage. And in his own way, he internalized that message, and it was evident in the way he played, though Kuechly himself never had to overcome the same kinds of obstacles.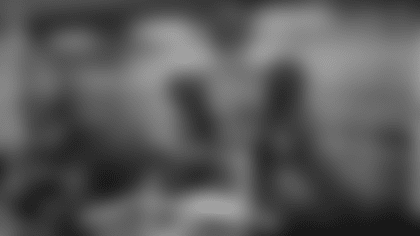 ---
---
Morgan was closer to Mills than most players to come through here.
The first-round pick in 2001 was the next link in the chain, and being coached by Mills every day created an unbreakable bond. Like Mills, Morgan was a bit undersized, and also understated. Since there weren't many veterans around on that team, the position coach practically adopted the rookie, and they'd leave work and go bowling to get away for a moment. Morgan was always struck that even though Mills was one of the most recognizable faces in the city in those days, they could roll a few games in peace.
So when the Panthers' assistant general manager thinks back to the game tape of Mills as a player, it's like he's remembering two different people.
"When you go back and see him play, and you knew him, you realize he was one of those quiet assassin types," Morgan said. "You never expect him to be that kind of player, if you only knew him off the field. But he was an animal out there, when you see him on the field he's another kind of beast. He was always around the ball, always making plays. The fact he was small, the fact that his arms were too short, that never stopped him, he never stayed blocked."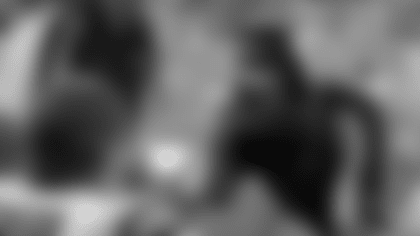 ---
---
Like Mills, Greene was on the back side of a long and decorated career when he got here in 1996. As one of the league's all-time best pass-rushers (he's third on the all-time sack list), Greene had been around great players before. But to him, Mills was different.
"I hope one day Sam can join me in Canton," Greene said before his death in 2020. "He deserves that. Sam Mills was a true leader of men. He embodied what the game was about. I thought I knew about leadership until I met him. He taught me so much, and he was such a great player."
While their personalities couldn't have been more different, the affection was clear. Greene was a fifth-round draft pick who took years to reach the level of excellence that defined his career. So they both knew about overcoming long odds to get to this point.
Mills was the steadying presence in the middle, which allowed Greene's fire on the outside to shine. And with them at the forefront, the second-year Panthers finished the 1996 season second in the league in points allowed.
Like Mills and Greene themselves, that defense overachieved, and created something real from humble roots.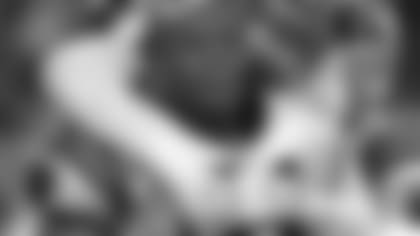 ---
---
Like Kuechly, Davis couldn't miss the message of Mills from his first day on the job. But his arrival coming so soon after Mills' departure (Davis was drafted five days after Mills' death in 2005) added a poignant layer. Teammates including Mike Minter and Will Witherspoon filled Davis' head with stories about what Mills meant, to the point it was like he was there himself.
"As soon as I got here, I heard all about him," Davis said. "And then when you learn his story, and watch his old video, you see this was a man who gave his all, and that extended to the speech he gave. As a linebacker here, that resonated with me."
Davis had his own struggles in his career, three times tearing his ACL. While a comeback from one had been done, two was unlikely. The third time, Davis even doubted himself.
"There's no question that Keep Pounding became part of me," Davis said. "Every time I'd be in there rehabbing, it would be ingrained in my head, the idea that you never give up. At Georgia in college, we said 'Finish the drill,' and I came here and it was 'Keep Pounding.' Those words were in my head every day when I was going through those days.
"No matter what happens, you've got to keep going. I thought about that an awful lot, when I was dealing with injuries, especially the third time. You never know when it's going to end, so that's how you approach things. You do everything that you can to make sure you have a chance. That's how Sam Mills approached football."
---
---
Of course, before they built a statue of Mills, before they sewed his words into the inside of jerseys, he had to say them.
The day before the Panthers faced Dallas in the playoffs following the 2003 season, Mills addressed a Panthers team that no one saw coming. Sure, they had a good defense, and one burgeoning star in Smith on offense, but they caught people off guard all year. They had a knack for coming from behind, for exceeding expectations.
So before they entered the playoffs, Mills stood and talked. He spent the year bouncing between cancer treatments and coaching responsibilities, never letting on the physical agony he was going through. For Sam Mills, it was another chance to work, another opportunity to put everything he had into the team.
"When I found out I had cancer, there were two things could do: quit or keep pounding," Mills said on Jan. 2, 2004. "I'm a fighter. I kept pounding. You're fighters, too. Keep pounding!"
Smith and Morgan were there that day. The words hit them hard, because of the close relationships built with the man saying them.
Smith remembered that all eyes and ears were focused on Mills, because they knew what he was going through. "But he wasn't looking for sympathy; for him, it was about doing his job."
"Obviously, it's something you always remember, it's imprinted on your mind," Morgan said. "Sam didn't want anyone to ever feel sorry for him. We knew what he was going through, but he never skipped a beat. I also remember how matter-of-fact it was, the way he said it. He was genuine, it was from the heart.
"You could tell how much it meant to him to be there in that moment. It was a little emotional, but not like you'd expect. I don't think he ever wanted to be a big deal, but he definitely wanted to make sure he impacted people the right way."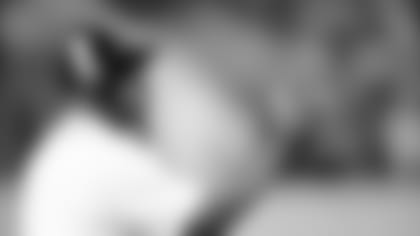 For those who heard them that day, those words also carried meaning beyond football.
"He set the standard for the organization to this day, but also for the people who were there," Smith said. "Keep Pounding for me as a father is the look you give your son without saying a word. You're living and carrying on a tradition, and all that entails. It's about believing in me, but also telling me to tighten it up.
"It stood for more than words you say to get someone to play a good football game. You knew he was facing death, but he was worried about other people. I don't know that I could have done it. It was never about himself, it was always about what it meant for other people.
"I have quiet times, where I sit and think, or have a drink for him, and shed a tear. Because I know the impact he had on others, and that he told us the only way to get through any adversity is with each other."