The Panthers rushed for 226 net yards against the Dolphins, tying for their most in a preseason game since 2008.
Carolina's defense held Miami out of the end zone on three of their four trips inside the red zone, not surrendering a touchdown until the final 30 seconds of the fourth quarter. That was mostly due to strong third-down defense as the Panthers allowed the Dolphins to convert just two of their 12 third-down tries.
Through two preseason games, the Panthers have scored eight touchdowns, currently tied for most in the league. Carolina's offense is a perfect 4-of-4 on red zone drives.
Running back Christian McCaffrey rushed for 92 yards and had another 28 yards receiving on nine total touches. He had his nine touches within Carolina's first 16 snaps, including a 71-yard rushing touchdown on the Panthers' second play from scrimmage. The run was the longest so far in the NFL preseason. McCaffrey's longest run last season was 40 yards.
Wide receiver Curtis Samuel made two receptions of 39 and 26 yards. He has six catches for 108 yards this preseason, leading the Panthers in receiving yards and tying for eighth in the NFL.
Cam Newton finished 9-of-12 passing for 89 yards and a touchdown. He is 15-of-21 for a 74.1 percent completion rate this preseason.
Cornerback Corn Elder tied for the team lead with four total tackles (press box stats). He also forced a fumble and made an interception.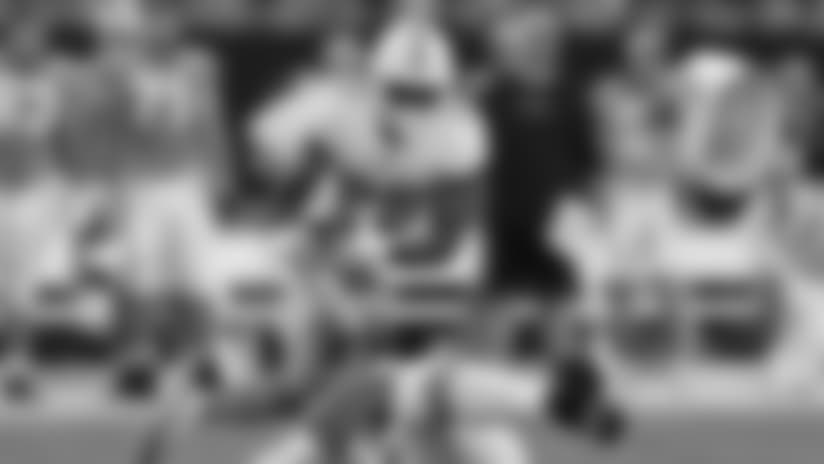 Friday's game featured 15 total penalties, with seven going against Carolina. Last season, the Panthers were the NFL's least penalized team.
The Panthers gave up three sacks, including two from Miami's Robert Quinn.
Newton threw his second interception of the preseason. Two of his six incompletions have been interceptions.
On the Dolphins' first two drives, the Panthers allowed five first downs and 84 net yards. Quarterback Ryan Tannehill completed 8-of-10 passes on those drives.
The Panthers returned four of the Dolphins' six kickoffs, including several from inside the end zone. Damiere Byrd finished with 45 return yards on two returns, while Samuel had a 17-yard return.