With some of the league's best passing attacks in the NFC South, it's even more important to have a solid defensive backfield. Well, last season the NFC South ranked last in the NFL in terms of passing yards allowed, speaking to the challenges that these secondaries face heading into 2019.
Carolina Panthers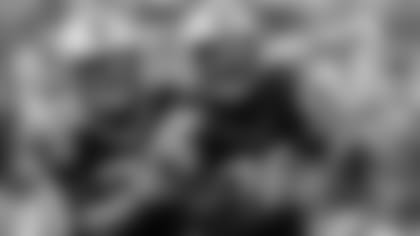 THE SKINNY: The Panthers allowed 32 passing touchdowns in 2018, tying for 27th in the NFL, and only managed 13 interceptions, which was third-fewest in the Ron Rivera era.
WHAT WORKED IN 2018: Rookie corner Donte Jackson made a splash early on, recording three interceptions in his first three games. Jackson proved his knack for play-making and ability to defend the run, ranking second among rookie cornerbacks in PFF's run defense grading.
WHAT DIDN'T WORK IN 2018: Carolina gave up too many big plays for scores. The Panthers allowed 12 passing touchdowns over 20 yards, tying for third-worst in the league.
WHO'S BACK FOR 2019: Jackson and James Bradberry return at corner while Eric Reid is at safety after signing a contract extension. Second-year player Rashaan Gaulden, a third-round pick, is vying for the starting job at free safety.
Carolina didn't re-sign safety Mike Adams and released nickel corner Captain Munnerlyn.
WHO'S NEW FOR 2019: New secondary coach Perry Fewell is Carolina's most significant addition. He comes with 21 years of NFL experience after leading the impressive Jacksonville secondary the last two years.
BIGGEST QUESTION MARKS: Will Gaulden start at safety across from Reid? Who will play nickel?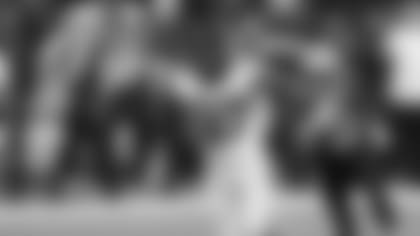 THE SKINNY: Atlanta lost safeties Ricardo Allen and Keanu Neal to injury in September last season and the secondary struggled, allowing 4,408 passing yards, sixth-worst in the NFL.
WHAT WORKED IN 2018: Safety Damontae Kazee had a breakout season and tied for the NFL lead with seven interceptions. He started 15 games after just one start as a rookie in 2017.
WHAT DIDN'T WORK IN 2018: Like much of Atlanta's season, injuries to starters hurt the Falcons in the secondary. Atlanta allowed the fourth-most passing touchdowns and sixth-most passing yards in the league last year.
WHO'S BACK FOR 2019: With Allen and Neal both returning from injury at the safety positions, Kazee could very well move into a nickel cornerback slot. Desmond Trufant, a 2015 Pro Bowler, returns at cornerback alongside Isaiah Oliver.
WHO'S NEW FOR 2019: The Falcons drafted cornerbacks Kendall Sheffield (fourth round) out of Ohio State and Jordan Miller (fifth round) out of Washington. They also signed safety J.J. Wilcox, who played with the Jets and Colts in 2018.
BIGGEST QUESTION MARKS: Will Allen be fully recovered from his achilles injury by the start of the season? How do they keep Kazee on the field after his breakout season?
New Orleans Saints
THE SKINNY: The Saints were third-worst in the NFL in passing yards allowed in 2018, however their defense ranked in the top half in terms of points allowed. The secondary was relatively healthy with young stars Marshon Lattimore, Eli Apple, Marcus Williams and Vonn Bell.
WHAT WORKED IN 2018: New Orleans created turnovers. The Saints secondary had a combined 19 interceptions and forced fumbles, ranking fifth in the NFL.
WHAT DIDN'T WORK IN 2018: Not only did the Saints give up a lot of yards through the air, they also ranked 24th in the NFL in third-down efficiency. Also, opposing quarterbacks had a 100.3 passer rating against New Orleans, ranked sixth-worst in the league.
WHO'S BACK FOR 2019: Cornerbacks Lattimore and Apple and safeties Williams and Bell all return after a combined 50 starts in 2018. The quartet has an average age of 23.5. Veteran Patrick Robinson returns after missing much of the season with a broken ankle.
New Orleans moved on from former Panthers safety Kurt Coleman.
WHO'S NEW FOR 2019: The Saints drafted safeties Chauncey Gardner-Johnson (fourth round) out of Florida and Saquan Hampton (sixth round) out of Rutgers.
BIGGEST QUESTION MARKS: Could this be the best secondary on paper in the division?
Tampa Bay Buccaneers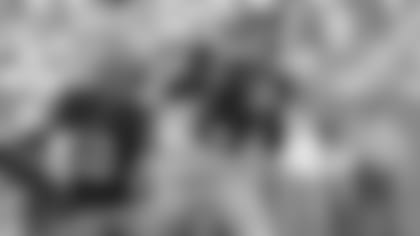 THE SKINNY: The Buccaneers allowed opponents to average 8.2 yards per pass attempt and a 110.9 passer rating, both of which ranked last in the NFL. New head coach Bruce Arians and defensive coordinator Todd Bowles inherited a young group, especially at cornerback, and the depth chart will see some movement between now and Week 1.
WHAT WORKED IN 2018: The Buccaneers only allowed six touchdown passes of more than 20 yards, tied for third-best in the NFL. They were in the middle of the pack in terms of total long passing plays allowed which bodes well for their development.
WHAT DIDN'T WORK IN 2018: The Bucs' secondary only recorded eight interceptions on the season, and four of those came in one game against Carolina. Only six teams had fewer picks in the back end.
WHO'S BACK FOR 2019: Ryan Smith and Carlton Davis return at cornerback, along with Vernon Hargreaves who finished last season on injured reserve. Jordan Whitehead and Isaiah Johnson both played 15 games at safety last season while M.J. Stewart played 11 games.
Veterans Brent Grimes and Chris Conte weren't re-signed and are currently free agents, while Javien Elliott was picked up by the Panthers.
WHO'S NEW FOR 2019: Tampa Bay drafted cornerback Sean Murphy-Bunting (second round) out of Central Michigan, cornerback Jamel Dean (third round) out of Auburn and safety Mike Edwards (third round) out of Kentucky.
BIGGEST QUESTION MARKS: Can Smith, Davis and Hargreaves grow into solid cornerbacks against the league's top passing attacks in the division? How early will the three draft picks see playing time?
–––––––––––––––––––––––––––––––––––––––––––––––––––––––––––––––––––––––––––––––––
Finally, here are some superlatives for the NFC South defensive backs:
BEST NEWCOMER: New Orleans' Gardner-Johnson was the MVP of the Peach Bowl for Florida last year and can compete for a spot in the Saints backend. He has more big-game experience than Tampa Bay's Murphy-Bunting, although there may be more potential for playing time for the Bucs' new cornerback.
MOST UNDERRATED: It's hard to say that Kazee is underrated after leading the NFL in interceptions last season, but his performance was largely overshadowed by Atlanta's struggles. And he will have to prove that he wasn't a one-year wonder.
CAN'T MISS ON TV: Carolina's Jackson plays as loud as he talks. He makes hard hits on running backs, and had a number of diving deflections and interceptions. He's lightning fast and plays with more physicality than people realize.
MOST WELL-ROUNDED: Lattimore and Apple are probably the best outside corner combination in the division, but Carolina might have something to say about that if Bradberry and Jackson take expected steps forward. When Atlanta's safeties are healthy, Neal-Allen-Kazee in the middle of the field are very strong as well.