As we hit the dog days of the offseason, let's take a deep dive into the NFC South and how the Panthers' position groups compare with division rivals. Up first: linebackers.
Carolina Panthers
THE SKINNY: A constant topic of conversation around Carolina this spring was the move to more multiple defensive fronts, meaning new faces and names to fit 3-4 formations rather than the franchise's traditional four down linemen with three linebackers. The Panthers hope some different looks in the second level will improve the pass rush which ranked 27th in total sacks last year.
WHAT WORKED IN 2018: Luke Kuechly had yet another stellar season, earning a sixth Pro Bowl nod and setting a franchise record with 20 tackles for loss.
WHAT DIDN'T WORK IN 2018: Carolina only had one interception by a linebacker in 2018 – and that came when Kuechly grabbed a Hail Mary against Cincinnati. Between 2014-17, the Panthers paced the NFL in interceptions by linebackers. So last season, they failed to generate those big momentum-changing plays.
WHO'S BACK FOR 2019: Kuechly and Shaq Thompson return, while second-year 'backers Jermaine Carter and Andre Smith will battle for playing time. Long-time starter Thomas Davis is now in Los Angeles, wearing a lighter shade of blue with the Chargers.
WHO'S NEW FOR 2019: Draft picks Brian Burns and Christian Miller join the unit as outside linebackers, while veteran Bruce Irvin comes over from Atlanta in the same role. Mario Addison and Marquis Haynes Sr. aren't new, but seeing them stand up off the ball in certain sets will definitely look new.
Atlanta Falcons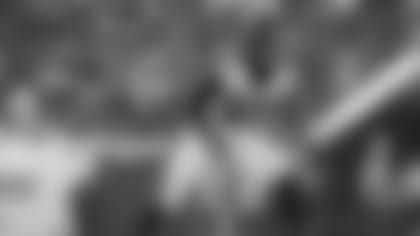 THE SKINNY: The Falcons finished 7-9 in 2018 after suffering a number of injuries on defense. Most notably, inside linebacker Deion Jones went on injured reserve after suffering an injury in Week 1 and did not return until Week 13. That left De'Vondre Campbell as Atlanta's mainstay in the interior of the second level, where he had a team-high 94 tackles.
WHAT WORKED IN 2018: Campbell ranked third among eligible NFL linebackers in tackling efficiency, according to Pro Football Focus (PFF). When Campbell and Jones were on the field together in the final five games, the Falcons went 3-2.
WHAT DIDN'T WORK IN 2018: Everything else. The Falcons struggled with depth among interior after Jones went down. Duke Riley and Foyesade Oluokon stepped in, but could not reproduce Jones' production. Clemson product Vic Beasley, an EDGE hybrid, also had a disappointing season, registering a career-low 20 tackles and just 5.0 sacks.
WHO'S BACK FOR 2019: Namely Jones. Campbell, Beasley, Riley and Oluokon return as well.
WHO'S NEW FOR 2019: No one of note. Atlanta used its defensive draft picks at cornerback (Kendall Sheffield, Jordan Miller) and defensive end (John Cominsky).
New Orleans Saints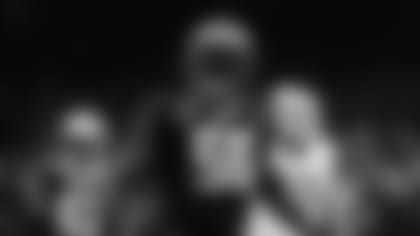 THE SKINNY: In 2018, the Saints led the NFC South by ranking 14th in total defense and 14th in points allowed – which may say more about the division's defense last year than anything else. But New Orleans was stout against the run, ranking second in the NFL with just 80.2 rush yards allowed per game. With All-Pro playmakers along the defensive line and in the secondary, the Saints' linebackers are largely overlooked. But after last year's run to the NFC title game, this group should probably be ranked higher by pundits.
WHAT WORKED IN 2018: Acquiring Demario Davis from the Jets. The seven-year vet led the Saints with 110 tackles while adding two forced fumbles, 11 tackles for loss and 5.0 sacks, all while playing 85% of the defensive snaps. He teamed with former Panthers linebacker A.J Klein who also had a career year with 70 tackles.
WHAT DIDN'T WORK IN 2018: The Davis-Klein duo have some room for improvement in terms of missing tackles. They combined to miss 22 tackles which ranked in the bottom half of qualifying linebackers according to PFF's tackling efficiency charts.
WHO'S BACK FOR 2019: Davis and Klein return along with Alex Anzalone, who saw action in all 16 games with seven starts. Craig Robertson was a rotational player who returns as well.
WHO'S NEW FOR 2019: The Saints' only real addition here was seventh-round pick Kaden Elliss out of Idaho.
Tampa Bay Buccaneers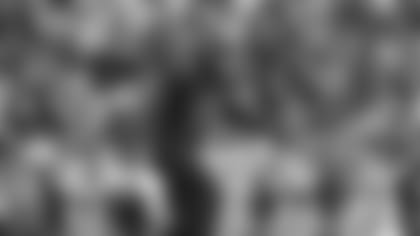 THE SKINNY: The Buccaneers' defense struggled as a whole last season, ranking 27th in yards allowed and 31st in points allowed, contributing to Tampa Bay's 5-11 overall record. With a new coaching staff and former Jets head coach Todd Bowles coordinating the defense, the Bucs will move to a 3-4 front.
WHAT WORKED IN 2018: Lavonte David led the team in tackles yet again, ranking fifth in the NFL with 94 solo tackles and finishing with 120 overall. Since 2012, David ranks third in the NFL in total tackles behind Kuechly and Seattle's Bobby Wagner.
WHAT DIDN'T WORK IN 2018: The Bucs' linebackers totaled just three takeaways in 2018 with only five NFL linebacker groups recording fewer. In a division with some high-powered offenses, they didn't generate enough big plays of their own.
Adarius Taylor (Cleveland) and Kwon Alexander (San Francisco) have moved on from Tampa Bay after combining for 102 tackles last year.
WHO'S NEW FOR 2019: LSU's Devin White, the draft's fifth overall pick. Last year's Butkus Award winner, White led the SEC in tackles and ran an impressive 4.42 40-yard dash at the Combine.
–––––––––––––––––––––––––––––––––––––––––––––––––––––––––––––––––––––––––––––––––
Finally, here are some superlatives for the NFC South linebackers:
BEST NEWCOMER: White will certainly be the trendy pick. New Bucs head coach Bruce Arians called White "a once in a lifetime player" this spring. He will be put to the test soon enough.
MOST UNDERRATED: Davis is not a household name, but he's a playmaker for New Orleans. After spending his first six seasons with the Jets and Browns, he now has a top-tier defensive line in front of him, which gives him freedom to roam and be disruptive.
MOST WELL-ROUNDED: The Panthers are taking a six-time Pro Bowler in Kuechly and surrounding him with young fast playmakers in a 3-4 scheme. Known for confounding offenses with his pre-snap changes, Kuechly could wreak havoc with guys like Irvin, Addison, Haynes, Burns and Miller ready to rush the quarterback or drop into coverage.