Here are some takeaways from the list of players as we near the start of the new league year on March 13.
Le'Veon Bell, Earl Thomas, C.J. Mosley, Ndamukong Suh, Tyrann Mathieu, Anthony Barr, Clay Matthews, Randall Cobb, Adrian Peterson. There is A LOT of star power on that list, and that doesn't even include all the soon-to-be free agents with Pro Bowls or All-Pro honors on their resume.
The key question of course: How many of these - in some cases - aging stars can still produce at a high level? And what kind of compensation are they looking for at this stage of their career?
Williams, the team's fourth-round draft choice in 2015, is slated to hit the market after suffering a season-ending knee injury in the 2018 season opener. Funchess, a second-round selection in 2015, saw his playing time decrease dramatically as the year wore on. And Davis, a longtime leader in Carolina, is looking to continue his career elsewhere with the Panthers determined to go younger and faster.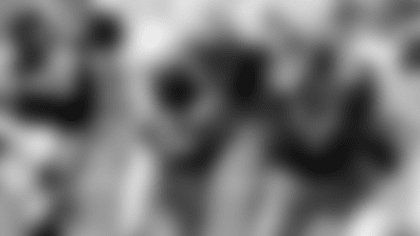 NFC South foes on the move?
Running back Tevin Coleman formed a nice one-two punch with Devonta Freeman when both were healthy for Atlanta, but the 25-year-old Coleman – ranked 16th on the NFL.com list – is looking for a pay day the Falcons aren't able to provide.
Buccaneers linebacker Kwon Alexander has shown playmaking ability, but a torn ACL ended his 2018 season. Tampa Bay is reportedly interested in keeping Alexander, but the linebacker, ranked No. 23 on the NFL.com list, has expressed his desire to test the market.
And then there's Saints running back Mark Ingram, who enjoyed a lot of success before and after the arrival of Alvin Kamara. But Ingram is 29 years old, and it'll be interesting to see what the market holds for the veteran back. Ingram checks in at No. 32 on the NFL.com list.
Under-the-radar players about to cash in?
Chargers WR Tyrell Williams, a big wideout with deep speed.
Patriots LT Trent Brown, who performed well for the Super Bowl champions.
Redskins WR Jamison Crowder, a dynamic slot guy.
Eagles CB Ronald Darby, who has attractive traits despite coming off a torn ACL.