An area to improve for Allen
Head coach Ron Rivera said on Monday he expects quarterback Kyle Allen to start his third-straight game against the Jaguars, and while the backup quarterback is now 3-0 as a starter, he was admittedly disappointed after losing three fumbles in the win against Houston.
"Obviously, we've got to protect the football," Rivera said Monday. "We get some opportunities to make some plays and we lost control of the ball. We've just got to protect a little bit better."
Here's what Allen had to say after the game Sunday: "I can't put our team in that position. Having three turnovers by one player is not going to win many games."
Through two games this season, Allen has fumbled five times and lost four of those. The Texans recorded three strip-sacks on Sunday. But Rivera made sure to remind everyone who it was that was pressuring the quarterback on the edges. Three-time Defensive Player of the Year J.J. Watt and Texans sack leader Whitney Mercilus wouldn't make it easy on anyone.
"Let's not forget who was rushing either. That's a pretty dynamic guy that was chasing our quarterback, a couple of guys, in fact, that we're pretty dynamic. You've got to give them credit as well," Rivera said.
Still, Rivera said there are things Allen can do to put himself in better situations to avoid fumbles. The obvious one is a tighter grip on the ball, but beyond that, Rivera said climbing the pocket is something he'll work on with QBs coach Scott Turner.
"He's got to be able to help his protection as well, because those guys are working hard trying to do the best they can," Rivera said. "He's got to be able to feel that."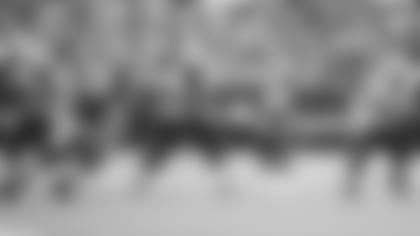 Position flexibility pays off along O-line
Speaking of the offensive line, Rivera said he was impressed with both left tackle Greg Little and right guard Daryl Williams' performances on Sunday. After emphasizing the importance of "position flexibility" all last week, that versatility paid off in the trenches against the Texans. Little made his first career start at left tackle, and Williams shifted to right guard to replace the injured Trai Turner.
"Daryl played very well," Rivera said. "You watch some of the inside runs we had, and he really matched up front, got some good push and created some running space. And he did a nice job in his pass pro, he really did."
"I thought Greg did a nice job," Rivera added. "I thought he played very sound. I thought his movement was really good. There were some things that our quarterback could do himself to help his guy. Let's don't forget, this is his (Allen's) third start as a quarterback and Greg Little's first start as a left tackle."
Williams and Little helped pave the way for yet another standout performance by running back Christian McCaffrey, who totaled 179 yards from scrimmage and now leads the NFL in rushing yards (411).
With Turner still nursing an ankle injury, this kind of flexibility along the offensive line will be key if the Panthers plan to continue pounding the rock like they did on Sunday.
Last week in Arizona, Rivera mentioned how cool he thought it was to see players spending their free time together and bonding on the road.
While the team may not have had an extra day in Houston like they did in Arizona, Rivera still saw the guys relaxing in "pods," sharing meals and watching college football games. Rivera said he thinks that time spent together is part of the reason why the Panthers are 2-0 on the road this season.
"It's a new group. We've had a lot of transition in two seasons," Rivera said. "What used to be a very steady, familiar locker room, these guys have got to get to know each other all over again."
Rivera said one of the easiest places to see this development is along the defensive line, a unit with four new members.
"You talk about guys coming together," Rivera said. "You've got Gerald (McCoy) who's brand new to us, Bruce (Irvin) who's brand new to us, we've got two draft picks that are brand new to us that are all part of this pass rush. These are all guys that have to learn to work together and they've got to learn to come together as a group."
If a little road trip was all it took to start winning, you can only imagine what could have happened if the Panthers had started out on the road, and Rivera wonders, too.
"Kind of sad that we didn't do it sooner, because I just think it helped," Rivera said.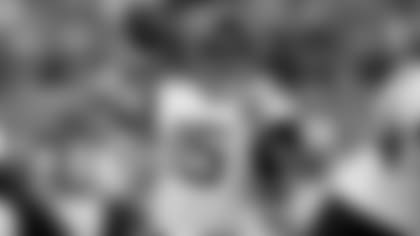 Preparing for Minshew Madness
Bank of America Stadium will play host to one of the hottest names in professional football Sunday when Jaguars quarterback Gardner Minshew suits up against the Panthers.
The sixth-round pick replaced Nick Foles in the Jags' season opener after the former Super Bowl MVP suffered a broken left clavicle, and since then, the mustachioed quarterback has taken the league by storm. Known for his flamboyant sense of style and unique pregame rituals, Minshew has led the Jaguars to a 2-2 record while passing for seven touchdowns against just one interception and recording a QB rating of 106.9 (6th-best).
So what is it that makes young quarterbacks like Minshew, and Carolina's own Kyle Allen, better prepared for early success than in years past?
"Probably because they're throwing anywhere between 50 and 70 balls a game in college. Back in the day I think most guys threw between 15 and 25 passes," Rivera said. "A lot of the times a lot of the passing games that you see in the NFL are mimicking some of the passing things you see in college football. You're getting guys that are a little bit more ready to handle those situations."
Minshew played at East Carolina from 2016-17 before finishing his career at Washington State in 2018, throwing for 4,776 yards and 38 touchdowns on 662 attempts while leading the Cougars to an 11-2 record.
View all of the best photos from locker room, field and stands at Houston as Carolina took down the Texans, 16-10.