What does it mean to be Black?
Better yet, how do we celebrate Black people for their historical advancements and achievements without singling them out solely for the color of their skin?
A single thought sparked this Black History Month project: "I am more than what you see. Not defined by the color of my skin, but the purpose of my being."
In late January, I reached out to our video producer Stephen Manderville and asked, "What do you think about a Black History Month project narrated by Rapsody?" This single text message led us on a month-long journey that would take us through Charlotte's most northern and southern parts, out to Raleigh, and even up to Cincinnati.
For four weeks, we exhausted all efforts to get some significant people of the North Carolina and South Carolina communities in this project. Individuals such as Charlotte Mayor Vi Lyles, South Carolina women's basketball head coach Dawn Staley, Panthers legends Steve Smith and Julius Peppers, and the 72 Black educators of Rocky River High School, led by Principal Ericia Turner.
Despite putting in a lot of time and mileage capturing these amazing people, the project would not have come together without the meaningful words of North Carolina native and Grammy Award-nominated artist, Rapsody.
If you are unfamiliar with Rapsody or her music, she is considered one of the best lyricists of our time. Not only is she a rapper/entertainer, but she is also a poet, wordsmith, and social justice activist, often using her platform to speak out on social and racial issues in a powerful way.
When I thought about creating a Black History month project, I instantly thought about Rapsody and how powerful it could be to have her create a piece that highlighted the amazing Black members of our community in a unique way.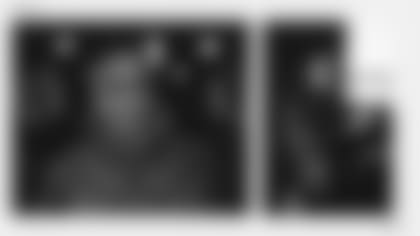 "I am Black. But deeper than that below the surface is my soul."
This line by Rapsody encapsulates the entire project. We are black! But deeper than the surface level and what you see on the exterior, we are history makers, teachers, mentors, brothers, mothers, fathers, business owners, poets, historians and, community pillars.
I felt it was essential to have a project that celebrated the beauty of Blackness and Black culture and the extraordinary contributions and achievements that Black people have made to communities all around the world. Special thanks to all involved:
Principal Ericia Turner and the educators of Rocky River High School
Principal Michelle Givens, Clear Creek Elementary
Demetrious Hammie, Maddox Clay, Deshanique Haughton, and Khyshawn Brown – students at Clear Creek
Mike Rhynes and Corwin Alexander, owners of Mr.C Charles Fish & Chicken
Kendric Lindsey of South Carolina Athletics
Nathaniel Butler of NBAE and Getty Images
Saint Augustine's University
A collage of faces that appeared in the Panthers Black History Month project titled "I Am Black" by Grammy Award-nominated artist Rapsody.