A HOTEL ROOM NEAR THE LOS ANGELES INTERNATIONAL AIRPORT — This could turn into a long trip for mostly nothing. Although, now that you think about it, another obstacle to overcome would kind of fit with the rest of the story.
Or, it could turn into one of the greatest days in the history of the Carolina Panthers.
Tonight, we'll find out if former Panthers linebacker and assistant coach Sam Mills will be enshrined into the Pro Football Hall of Fame.
He was one of 15 finalists, and this was his final year of eligibility as a modern era candidate. If he's not elected, he could still make his way to Canton through the veterans committee, but that's a much more complicated trip, with a lot more traffic since that path includes every player who has ever played professional football in more than 100 years.
We don't officially know the results of the voting which took place in January, when 49 selectors met via videoconference to debate the merits of the 15 finalists.
What I do know is I've never felt more strongly about a candidate than I do about Sam Mills, or been more proud to speak on anyone's behalf. As one of the 49 selectors, and one of the three to present his case from the cities he called his football homes, I had the privilege to tell the rest of the committee what so many people across the Carolinas already know by heart.
Sam Mills deserves to be in the Hall of Fame.
If you ever watched him play, you know this too. You saw it with your own eyes. A five-time Pro Bowler, he overcame every question mark to wring a 15-year professional career out of an undersized frame that everyone doubted at every step along the way.
He did it by turning a perceived weakness into a strength, by being an explosive hitter, whose knowledge of the game and mastery of leverage enabled him to not just survive, but thrive in a much larger man's game.
And all he really did was create something out of nothing at every stop.
At first, that was leading the Philadelphia Stars to a USFL championship, and becoming one of the two best defensive players in the start-up league. It was either him or Reggie White, depending on who you ask. That's the company he's keeping.
Then, he went to New Orleans and helped a franchise which was historically awful gain the kind of credibility it had never known. In their first 19 years, the Saints went 83-187-5 (.302), and never had a winning record. In the nine years Mills played there, they went 84-59 (.587) and made the first four playoff appearances in team history.
And then, he came to Carolina and became something even more.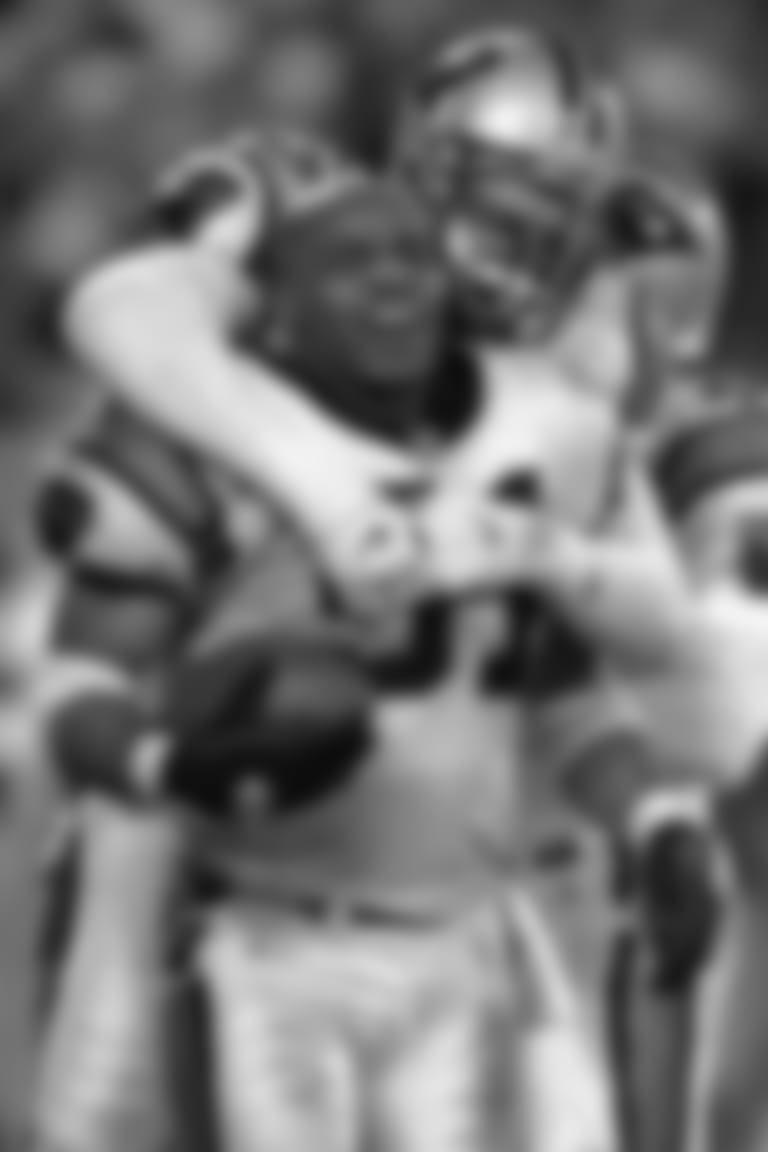 Signed as the centerpiece of an expansion team, he gave the early teams their substance and the later ones their spirit. He picked off a pass and returned it for a touchdown to give them their first win in franchise history against the Jets, and he picked off another one to cap an unlikely first playoff win over the Cowboys in just their second season. All he was then was great at football.
"It didn't matter that he was so small," inaugural season teammate and fellow inside linebacker Carlton Bailey said. "He was not afraid to hit a 320-pound offensive lineman in the mouth."
That's what he did for three years in Charlotte. But that was just the beginning of the legend.
Mills stayed with the team as an assistant coach after his retirement, grooming the next generation of star linebackers. But when a cancer diagnosis in 2003 appeared to cut that story short, Sam Mills did what he did so often. He added to it.
There's no recording anyone's aware of of the speech itself, but the day before that Jan. 3, 2004 playoff game against the Cowboys, the Panthers circled around Mills on the practice field outside Bank of America Stadium, and he said the words which echo to this day, in football stadiums and cancer floors, in huddles and homes throughout the Carolinas.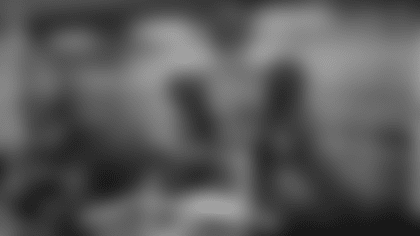 Say the words "Keep Pounding" around home, and backs will straighten, and eyes will well up. It became a mantra for every other cancer patient that came after him. Daughters said it to moms on their way into treatment. Fathers said it to sons as they watched chemotherapy drip into a child's veins.
But you didn't have to be sick to be inspired by Sam Mills. All you had to be was too short, or too small, or ever doubted, or up against it in any way.
Didn't get through first cuts to make the school team? Keep Pounding. Didn't get accepted to the school of your dreams? Keep Pounding. Lost a job and worried about keeping the lights on? Keep Pounding.
He never quit. How could you?
That's why Mills became such an emotional touchstone for so many people. If you never stop pushing, they can never really stop you — no matter the odds, and no matter what's in your way.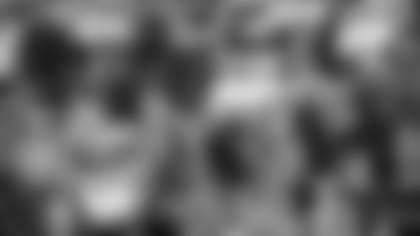 Steve Smith Sr., another little tough guy, met Mills in 2001, when the linebackers coach took notice of the rookie receiver. Smith, as you may have noticed, doesn't yield much ground to anyone on any particular topic. But get him talking about Mills, and there's a change in his voice. It drops a bit, and takes on a softer tone. It's louder than a whisper, but something like you'd hear in church. It's reverent, is what it is.
He talked about how Mills encouraged him as a player, but also taught him lessons about being a father.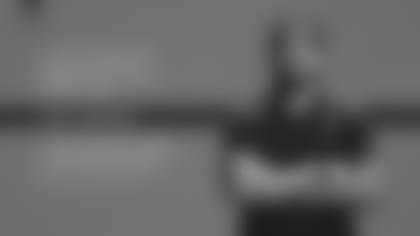 "He set the standard for the organization to this day, but also for the people who were there," Smith said. "Keep Pounding for me as a father is the look you give your son without saying a word. You're living and carrying on a tradition, and all that entails. It's about believing in me, but also telling me to tighten it up.
"It stood for more than words you say to get someone to play a good football game. You knew he was facing death, but he was worried about other people. I don't know that I could have done it. It was never about himself, it was always about what it meant for other people.
"I have quiet times, where I sit and think, or have a drink for him, and shed a tear. Because I know the impact he had on others, and that he told us the only want to get through any adversity is with each other."
You have to pause when you hear a man like Smith say that, because it carries that kind of weight. And throughout the football world, the respect for Mills as a player is only exceeded by the qualities that made the man.
Longtime personnel man Terry Bradway, now a Panthers consultant, has been in football for more than 40 years. He was there when Mills signed his USFL contract with the Stars in a van, after a tryout in Florida.
Like a lot of people, he gets a little worked up when he talks about Mills, but he appreciates the fact that people are still talking about him.
"Everything about him was right," Bradway said with a straightforward conviction. "You don't want that story to die. It's too powerful."
That will be true no matter how the vote went, and if Mills fell short, there's a good chance the historians of the veterans committee will get him to Canton eventually.
If he didn't fall short, and if he overcame this final hurdle into football immortality tonight, it will create a final chapter that seems appropriate — a Hollywood ending for a script no one could ever imagine to write.
View photos of Sam Mills during his time as a player and coach with Carolina.