SPARTANBURG, S.C. – The biggest crowd of training camp lined the hills adjacent the Wofford College practice fields on a hot and humid Sunday. 
In the shade, the heat index read 95 degrees. In the sun, it felt like 101. 
"All these beautiful people came out on this beautiful Sunday," Cam Newton hollered, imploring his teammates to put on a show. 
"Well, since there are two reporters around, I guess I should go work on my accuracy," Newton said early in the session, clearly referring to Benjamin's comments. 
Or maybe Newton's chatter was his way of injecting more energy into this non-padded practice. Whatever the reason – or reasons – this picture encapsulates his day: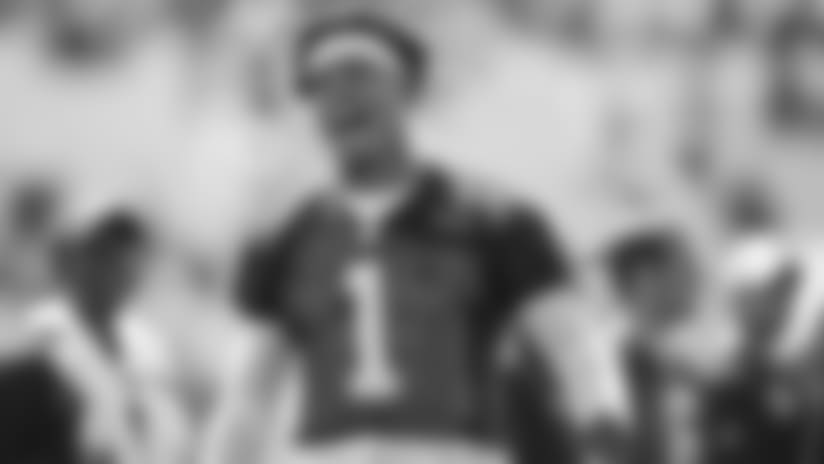 This one's not bad, either. The moment? Newton asking cornerback Lorenzo Doss and the secondary to play more man-to-man and less zone during 7-on-7s: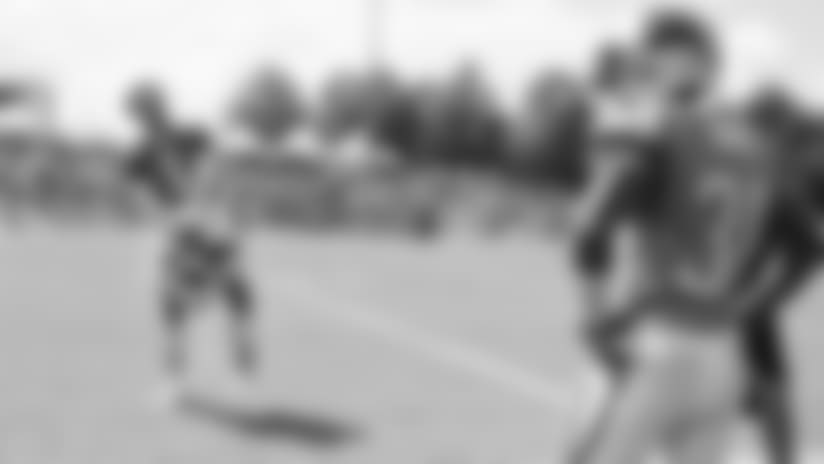 And then there was this – Newton telling Garrett Gilbert "easy work" after the backup fired a beautiful ball past a pair of defenders to tight end Jason Vander Laan in the back of the end zone: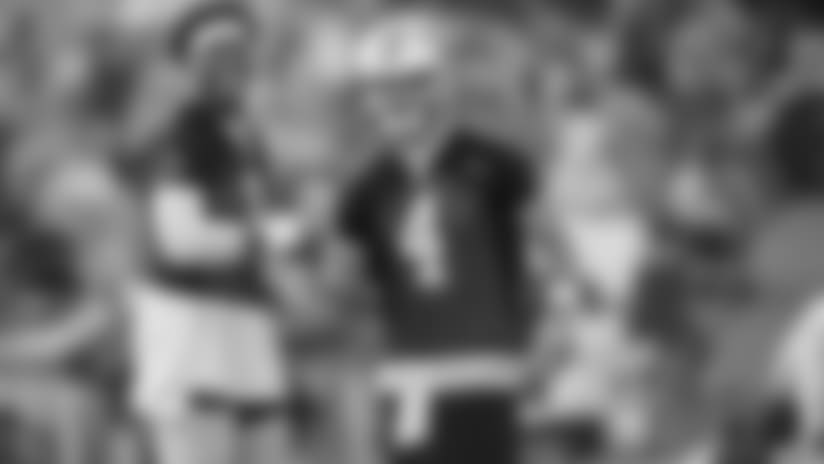 – Newton also directed plenty of his trademark "YEAHHHs!" at linebacker Thomas Davis whenever the offense made a play, something Davis screamed back when Doss broke up a Newton pass intended for DJ Moore during a red zone drill.
– The defense also won a 2-minute drill against the "first team" offense when Newton's fourth-down slant to Jarius Wright fell incomplete.
– But Wright had a huge day, grabbing a bushel of receptions. He wasn't a splashy signing, and he won't put up huge numbers, but he probably knows Norv Turner's offense better than anyone on the roster. That gives Wright a great shot to fill the Jerricho Cotchery role the Panthers desperately missed last year when Russell Shepard didn't work out.
– Tight end Greg Olsen also had a productive day, especially in the red zone. On one side of the field, he beat Damian Parms for a touchdown. Then, on the other side of the field, Olsen made a spectacular grab, reaching around linebacker Shaq Thompson before getting both feet inbounds in the corner of the end zone.
– Backup quarterback candidate Taylor Heinicke led an impressive 2-minute drill, tossing a deep dart to wide receiver Bug Howard before threading a touchdown toss to Vander Laan.
– Damiere Byrd continues to have a great camp. At one point, he easily beat cornerback Corn Elder with a double move to bring in a ball from Gilbert.
– Overheard on the sideline, cornerback Cole Luke on linebacker Luke Kuechly: "That man knows everything. He's got to have an earpiece (to hear the offensive calls). That's the only way."
– Running back Christian McCaffrey stayed inside with a stomach bug. Punter Michael Palardy (personal) and fullback Alex Armah (leg) missed their second straight practices. Defensive tackle Kawann Short sat out while wearing a cast on his left hand. Other guys missed practice with what head coach Ron Rivera termed "soreness": tight end Ian Thomas, defensive end Daeshon Hall, linebacker Ben Jacobs and offensive lineman Jeremiah Sirles.
– Rivera said tight end Chris Manhertz, who's on the Physically Unable to Perform list with a foot injury, probably won't be back until the regular season starts.
– Coming off PUP on Sunday was defensive end Julius Peppers, who had offseason shoulder surgery. The Panthers will continue to bring Peppers back slowly, starting the process by including him in walkthroughs. "It's not like we need to see what he can do," Rivera said of the 17-year veteran.