SPARTANBURG — Yes, training camp is officially open. And for what the Panthers are trying to accomplish today, it was a successful first practice.
It's just a little hard to see the big tangible successes at the moment, because they're still "ramping up" in head coach Matt Rhule's words.
"You could tell we were in really good shape," Rhule said. "Guys looked good; they're moving around, guys know what to do. We're not a really competitive team on the first and second day as we put pads on. We'll be a little more tomorrow. Really, trying to ramp up this first week so when we hit pads next week we can go and not have to think and be in great shape. Credit to the guys, I think they came in in pretty good shape."
That's a long way of saying, it's hard to get a grip on individual position battles, or larger trends, because they haven't put on full pads or done the real football stuff.
So no, we don't know who the leader in the competition for the left tackle job is, or where other such burning questions stand. But it's still important, because this is when things are being installed, and instructed.
The first four days of practice are officially called an "acclimation period," as players get a chance to build up to full contact next week.
So a lot of Wednesday's work was individual drills, technique work, and some periods of 7-on-7, which makes for some nice photo opportunities, if not chances to draw big conclusions.
— Veteran defensive tackle DaQuan Jones stands out in a crowd. That's partially because he was wearing white full-length tights, while everyone else was in shorts.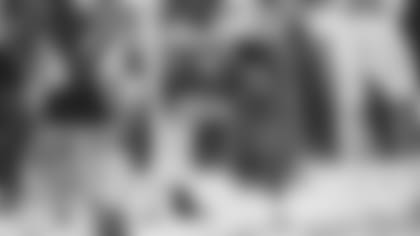 But even if Jones wasn't dressed distinctively, he'd be standing out. The Panthers brought in the former Titans run-stopper to lend some gravity to a young line.
He's the kind of detailed worker who serves as a role model, someone the coaches point to and say "do it like that."
— Quarterback Sam Darnold looked sharp enough, but again, so many of the throws he was making Wednesday were of the short-to-intermediate variety, the easier throws he'll be looking at on first and second down.
And while there are questions about what kind of leader he's going to be, the point is they don't want him worrying about that right now.
"He just has to worry about playing quarterback right now," Rhule said. "We've got great leaders. We've got Christian McCaffrey, we've got Matt Paradis, we've got DJ Moore, Robby Anderson, Dan Arnold, all these veterans guys that have played a lot. On defense we've got Shaq Thompson, AJ Bouye, Daquan, Morgan Fox, guys who have been there.
"What I'm really looking for from Sam right now is be the first guy in the building and the last guy to leave. I want him to just absolutely grind and outwork the competition."
— That said, if you're looking for someone who stood out, Trenton Cannon made some nice grabs.
On one play in particular, he put a double move on cornerback Donte Jackson, creating space for an easy touchdown.
Cannon's listed as a running back, but he's taken all his work with the receivers throughout the spring. He has top-end speed, so it's worth seeing where he fits in.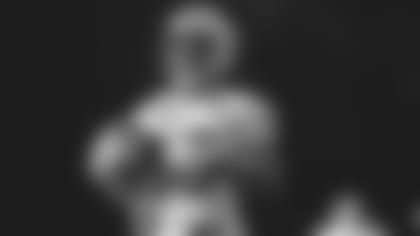 — Rhule joked with reporters after practice, seeking thanks for scheduling the practice for 8:30 a.m. instead of later in the day when it's hotter.
It still wasn't cool, hitting the mid-80s by the end of practice. But for Spartanburg, the mid-80s sound like a brisk fall day.
Past coaches have put practices later in the day, for whatever reason, and at a certain point, it's harder to get good work done. It's going to get hotter later in the week, but the mornings are still very bearable.
Hill was already on the active/physically unable to perform list, as he recovers from a foot injury from OTAs.
They also put rookie defensive tackle Phil Hoskins on the active/PUP list with a foot injury. The seventh-round pick could be activated at any time.