Max Henson's pick: Florida State EDGE Brian Burns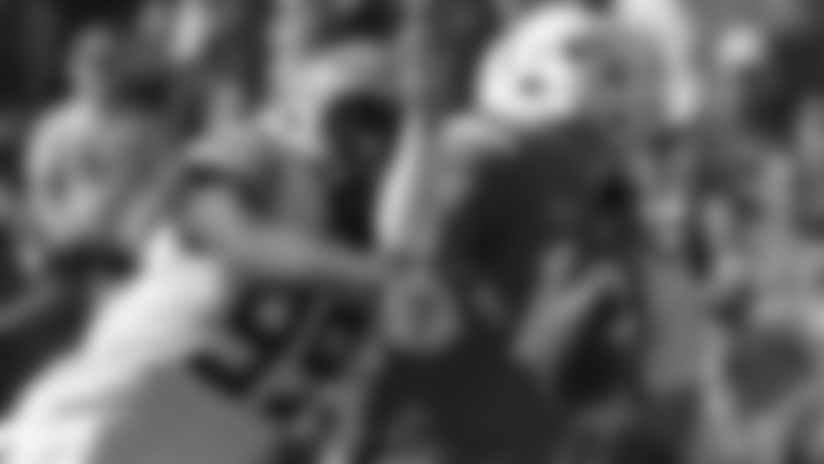 Left tackle is a legit possibility. If the Panthers are completely sold on one and that guy is available at 16, it would make a lot of sense to go in that direction.
But I keep coming back to the pass rush.
Do you know the last time Carolina drafted a defensive end in the first round? You have to go all the way back to Julius Peppers, who went second overall in 2002. With Peppers now enjoying retirement, and the new-look Panthers defense needing some explosiveness off the edge, Brian Burns is a logical – and exciting – choice with the 16th pick (assuming he's still on the board).
The 6-foot-5, 250-pounder is incredibly athletic, which allows him to drop into coverage naturally and function well in a hybrid scheme. But the former Seminole with 24 career sacks will obviously make his money as a pass rusher. Burns can terrorize tackles with speed off the edge, but he's also shown a wide array of pass-rush moves to make his way to the quarterback. To beat NFL pass protectors consistently, you need to have multiple ways to attack them. You can't be a one-trick pony. Burns' ample toolkit and multiple counters will serve him well at the next level.
Are there some concerns about his size and thin frame? Sure. But the 21-year-old will add strength in an NFL weight program. And you can't teach the God-given ability he brings to the table. It's rare, and it'll boost Carolina's defense immediately.
Bryan Strickland's pick: Washington State OT Andre Dillard
I love what the Panthers did in free agency with the offensive line, namely signing center Matt Paradis and re-signing tackle Daryl Williams.
I'd love to see them do even more.
I believe in the premise that you can never have enough quality offensive linemen, as well as the idea that there aren't enough quality offensive tackles to go around in the NFL. And while Cam Newton is good enough to make the line in front of him look good, he would welcome someone like Dillard.
Carolina hasn't yet figured out how it will use Williams (injured in 2018) and Taylor Moton (right tackle in 2018), and the Panthers haven't yet figured out their depth plan at tackle, either. In Dillard, Carolina would corral the player pretty much universally regarded as the best pass-protecting tackle in the draft class with a mid-round pick.
Will Dillard last until No. 16? Only once since the Panthers started playing football – in 1995 – have zero offensive tackles been selected over the first 15 picks, but the one occurrence was in 2017. I also like Alabama tackle Jonah Williams and would consider him here as well. With either one but especially with Dillard, the Panthers would possess the depth of tackle talent that NFL teams covet but can rarely claim.
Bill Voth's pick: Clemson DT Christian Wilkins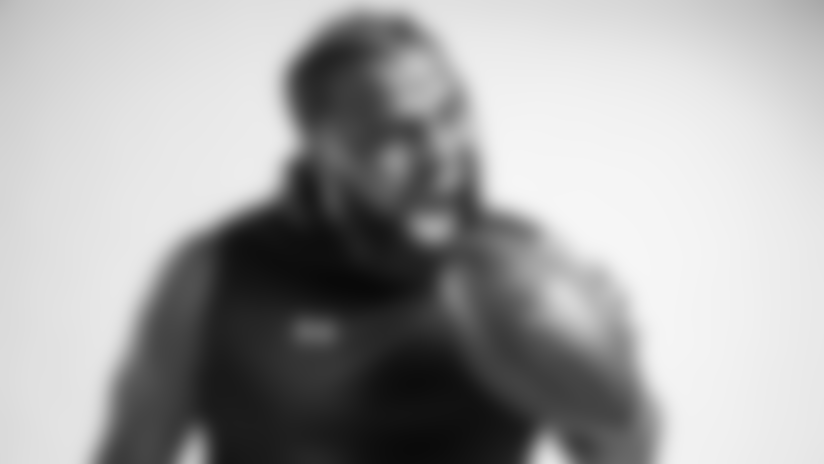 I love talkers, and Wilkins has possibly the biggest personality in this draft. Selfishly, the more guys like that in the Panthers' locker room, the easier it is to provide fun, engaging content. Of course, winning is fun, too, so it helps that Wilkins can play. The guy was a force at Clemson, helping lead the Tigers to a pair of national titles.
As I wrote in Grill Bill last week, I get all the pre-draft focus on outside rushers, but the fastest way to a quarterback is through the middle – especially when offenses are being increasingly designed to get the ball out quicker and quicker. And it's not like Wilkins is a traditional defensive tackle. He can play all over the line, flexibility the Panthers covet as they evolve to more multiple fronts.
Ultimately, like my choice of chatty cornerback Jaire Alexander last year, I doubt Wilkins will still be on the board when the Panthers pick. I do think it's safe to continue assuming whoever it is, it'll be a guy who plays on either line. But if Wilkins happens to be available, I'd hand his name in as soon as the clock starts.