CHARLOTTE — More than 20 years later, Jake Delhomme still remembers the sights, the sounds, the passion.
He's been in a lot of packed stadiums, a lot of big crowds, and big stages. But nothing was quite like the spring he spent in Frankfurt, Germany, not knowing what to expect or whether the locals knew what to expect from a kid from Louisiana playing quarterback for the Galaxy of NFL Europe, a team that would go onto win a championship.
"I can still remember those German crowds," Delhomme said. "Those fans were intense, in a really good way. You felt that jolt of energy as soon as you pulled up to the stadium." He also recalls being surprised by the steins — "These guys were outside carrying these huge beers," Delhomme said with a laugh.
The Panthers are hoping to tap into that energy, and hopefully bring some of their own.
"It's an opportunity to make the Panthers local there, and for us to grow into that market," Panthers team president Tom Glick said.
Glick said the team is planning several different ways to reach out to the fans there, but there are already some connections.
NFL games have been on free television in Germany for the last six seasons, so there's an emerging fanbase already. And with hundreds of German companies located in the Carolinas, and direct flights leaving and returning Charlotte each day, the hope is that some of those connections develop into deeper relationships.
The Panthers are one of 18 teams granted access to IHMA rights across eight different countries. That allows them access to Germany for marketing, fan engagement, and commercialization as part of the league's long-term strategy to build global brands and drive international fan growth. The deal allows the Panthers to pursue activities in Germany the same way they do in the Carolinas, including in-person and digital marketing, corporate sponsorship sales, fan events and activations, merchandise sales, and co-marketing relationships with other sports and entertainment properties in the area.
And it's clear there's interest in American football in Germany, and a passionate base of fans already.
Delhomme alluded to that, saying he was impressed with the knowledge of the local fans when he played in Frankfurt in 1999. He said the fact there was Pop Warner football being played there helped the game grow from the ground up. Local military bases with American personnel also helped fuel the appetite for NFL Europe at the time, even though it was a developmental spring league populated by guys trying to make the fringes of NFL rosters.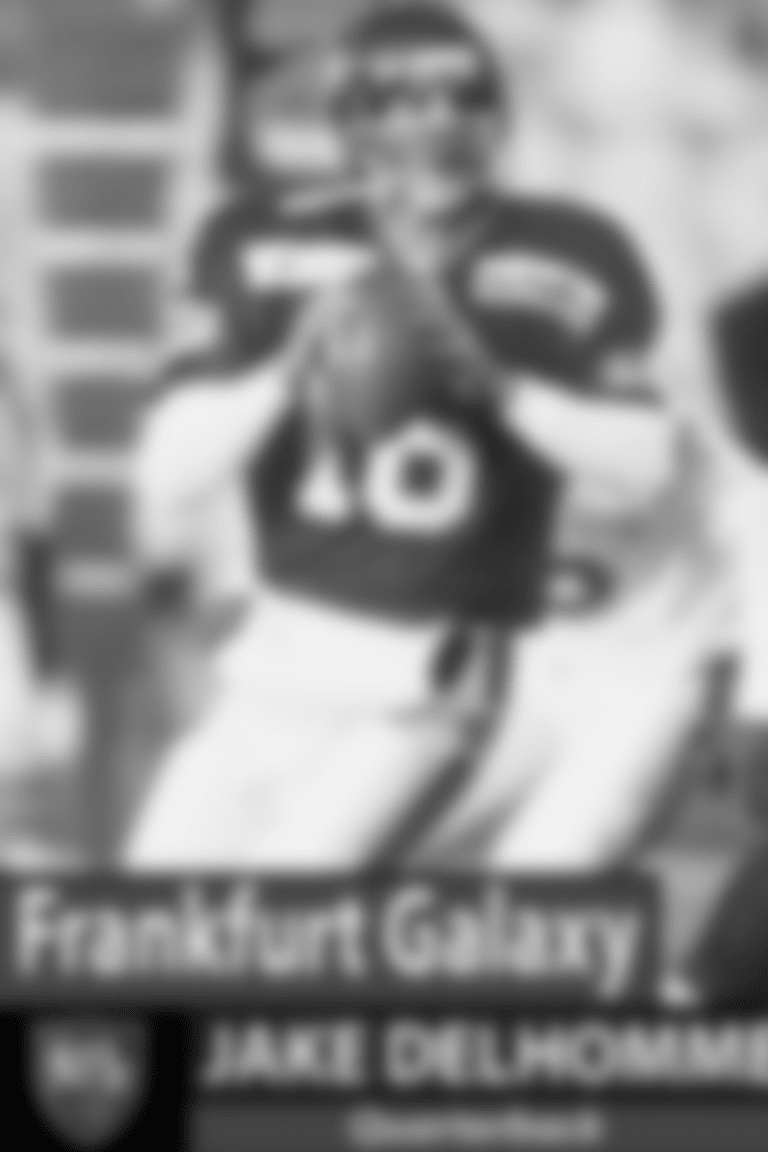 Now that they're selling a more polished product — the NFL could put a regular-season game in Germany as soon as next season — the expectations are higher.
Markus Kuhn has seen both sides of this arrangement up close, and he thinks the relationship can be a fruitful one for both sides.
Kuhn was born in Mannheim, Germany, and first learned about American football during family vacations in Florida as a teenager. As he developed as a player in leagues back home, he earned All-Star recognition, and eventually drew the interest of American colleges. He emerged as a prospect during his time at N.C. State (he was part of a Belk Bowl-winning team at Bank of America Stadium in 2011), and laughed and said he liked hearing a familiar Southern accent during a recent phone conversation.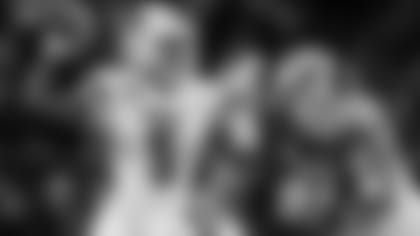 Kuhn was drafted by the Giants in the seventh round in 2012, and also spent a year playing for the Patriots, and was the first German player to score a touchdown in the NFL when he returned a fumble for a score against the Titans in 2014.
Kuhn acknowledged that the Bundesliga — Germany's domestic soccer league, topped by powerhouse Bayern Munich — is still the top sporting draw. But he said as the NFL game gets more and more exposure, the fanbase is becoming more avid.
"When you grow up in Germany, soccer is still number one, but that happens even if you're not seeking it out, because you're born into it," Kuhn said. "But all these people who are becoming fans of a new sport, there's an energy there, and a bigger urgency because you want it.
"The fandom's almost more intense because of that."
The Panthers have already taken some steps to introduce themselves to German fans. They were fortunate that when NFL games began airing on ProSieben (a free broadcast network) in 2015, they were in the middle of a 15-1 season and a Super Bowl run.
"The good thing about the position the Panthers are in, they can start fresh with fans here," Kuhn said. "You can introduce yourself in the way you want to be seen, and show people what you are all about."
And while Kuhn said the "tactical aspects" of football appeal to the German national personality, the game is also catching on with people who haven't quite figured out the blocking and tackling portion of the game.
Christian Fichter of Sweep Sports (which runs the Panthers' digital platforms in Germany, including Twitter, Instagram and TikTok) pointed out that because of the time zone difference, Sunday afternoon games in the 1 p.m. time slot are the prime time games in Germany, so they take on a different atmosphere for fans watching at home.
"In general, watching NFL on a Sunday evening is a pop-cultural thing," Fichter said. "Not everybody watching is a fan of the particular team, and not everyone is watching because they love the sport. They also watch because it's cool to watch it, to be able to talk about it Monday in the office, so that's also another piece why they watch it.
"But more and more fans are picking sides, and that's part of what we're doing, is showing fans you should follow this team because of this, or this team because of that, to get more fans picking sides, and we're definitely seeing that."
Fichter said NFL teams are seeing more and more fanbases extend themselves, through podcasts centered around a particular team, or supporter's groups.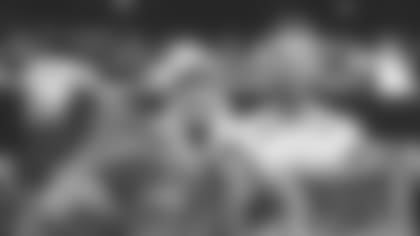 But the game is growing as a whole, and Fichter noted that other than Buccaneers and former Patriots quarterback Tom Brady stacking up trophies at a Bayern Munich-like pace (he has seven Super Bowl rings, approaching Bayern's nine straight league titles), the parity of the NFL increases interest.
"The NFL, taking away the Tom Brady factor, is extremely balanced," Fichter said. "In the Bundesliga, it isn't at all. Bayern Munich has nine times in a row as champions, so it's pretty boring from that standpoint.
"The fact the NFL is so balanced, and anyone can win on any given Sunday is another reason it's so popular."
For the truly committed, the games that air in prime time in the Eastern United States are happening in the middle of the night in Germany, but there are still plenty of fans tuning in, even if it makes for a long Friday, Monday, or Tuesday morning.
Kuhn said there's even a hashtag (#footballhangover) on German social media, signaling the fact someone's been up into the wee hours watching NFL games.
But having been exposed to an entirely new culture when he landed in Raleigh, Kuhn thinks fans in Germany will latch onto players and teams — but also the customs of the locals as well. He said as he began to explore the Carolinas, he found himself reminded of home. Whether that was hiking in the Appalachian mountains (he even pronounces it correctly, with the "LATCH" sound in the middle rather than a hard long vowel sound) or learning about pig pickings, Kuhn has fond memories of the area.
"For many people, this will be their first American experience on a game day, especially with some of the food, as well as on the field and all the unique things about each team," he said. "A Panthers tailgate is different than a New York Giants tailgate or a Patriots tailgate. Fans identify not only with the team, but also the culture, and the food. And culturally, certain areas of Germany will gravitate to certain teams."
Kuhn laughed and pointed out that while places such as Philadelphia "might not always be as fan-friendly," he always enjoyed a warmer welcome here.
"There is a friendliness about the crowd in the Carolinas," Kuhn said. "The idea of Southern hospitality, and Southern charm is real and certainly exists."
And the Panthers are hoping to extend that feeling beyond their own borders, and bring even more fans into the family.