The Carolina Panthers Rock Hill Development is an innovative mixed-use, pedestrian friendly community anchored by the practice facility, headquarters offices, and sports/entertainment venue with emphasis on retail/entertainment/media productions, hospitality, employment, research and development, residential dwellings, indoor and outdoor recreation, and open space uses. Constructed on a 200+ acre site adjacent to I-77, the Panthers organization is investing to develop and build the facility and development infrastructure, which will initially include: new headquarters offices; an indoor practice facility; outdoor practice fields; scalable small stadium to host high school sports, concerts, festivals, etc.; an indoor facility to host championship games, music concerts and corporate events; and a premier orthopedic sports medicine facility.
Taking its cues from the quarries of South Carolina and the city of Rock Hill, Populous introduced its design as "The Rock." Key to the conceptualization of The Rock was the following fundamental principles:
To think football and beyond;
To be smart and state-of-the-art; and
To be authentically Panthers.
As guests arrive at the training facility, the entrance greets everyone with a moment of significant impact - a series of canted glass walls, articulated metal panels and LED displays are choreographed to captivate visitors upon entry, culminating at one of the building's peaked rooflines which rises toward the southeast. The west lobby serves as the team entry and opens up to a one-of-a-kind commons area that serves as a social gathering space for café style dining, impromptu meetings, and multi-purpose events – each offering the ability to enjoy expansive views of the surrounding landscape.
Once arriving to the athlete facilities, the team locker room and training and recovery programs organize themselves around the primary length of the building and open themselves up to natural light and the outdoor practice fields to the south. Elevated office environments, lounges, and a café provide open views to the south and a direct relationship to the pavilion to the north which houses the facility's indoor playing field. Beyond the pavilion to the north lies an outdoor playing field, spectator seating, and bermed viewing areas, which will serve as a unique outdoor canvas for live events. For increased capacities and integration of indoor and outdoor space, the pavilion's two
90-foot wide by 80-foot tall operable glazed doors will open to transform the complex into a spectacular event space for concerts and live events.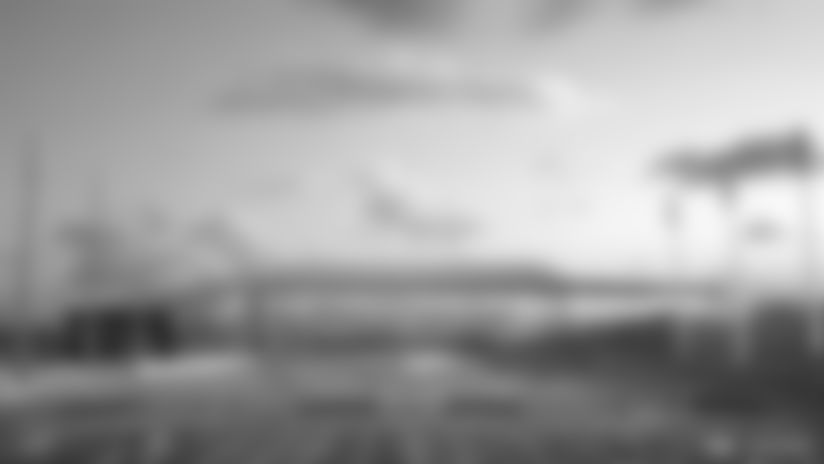 1 million cubic yards of earthwork in Phase 1
3.9 million square feet of proposed development
Approximately 2-1/2 miles of public trails with connections to broader Rock Hill multi-use path system
Half mile of natural creek preserved
Over 60+ acres of native trees saved
Native and regionally appropriate planting palette with over 2,500 planted trees, 9,000 shrubs, and over 3 acres of ornamental grasses, perennials and ground cover
5-acre lake and water feature, in concert with a system of trails, provides storm water management and irrigation for the project
Groundbreaking: July 2020
First phase opening planned for 2023
The Panthers new HQ offices
An indoor practice facility with 80-foot tall operable glass doors
Outdoor practice fields
Scalable small stadium to host high school sports, concerts, festivals, etc.
A premier orthopedic sports medicine facility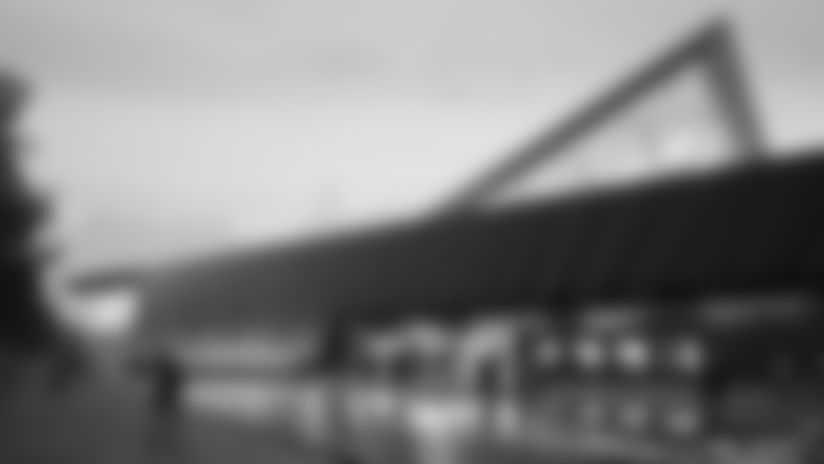 Headquarters - 622,654 GSF (gross square feet); The Park - 113,559 GSF
Weight Room: 20,000 SF (includes offices, fuel bar and cardio mezzanine (5,000 SF))
Locker Room: 6,000 SF
Dining Area: 18,000 SF (includes 2nd floor teaching/training kitchen (4,000 SF))
Hydrotherapy: 5,000 SF (includes steam room, sauna and infrared sauna)
Training: 6,500 SF
Future Panthers Sports Performance: 8,000 SF
Walk Through Room: 5,250 SF
The Pavilion Indoor Practice Facility: 120,000 SF (includes field, seating, restrooms, and storage)
Auditorium/Main Team Meeting Room: 3,500 SF (160 seats)
NUMBER AND TYPE OF HYDROTHERAPY POOLS
2 custom hot/cold plunge pools
1 custom hot/cold deep plunge pool
1 HydroWorx 2000 hydrotherapy pool with treadmill
2 (66-foot long) custom recovery pools
DESCRIPTION OF RECOVERY AREA
A 3,000 SF world-class recovery suite with the latest recovery modalities including float pods, infrared saunas and a 1,500 SF wellness flex/recovery room
NUMBER OF OUTDOOR TRAINING FIELDS
3 natural grass, 1 synthetic turf
NUMBER OF INDOOR TRAINING FIELDS
SPECTATOR CAPACITY AT THE PARK STADIUM VENUE
Park Base:
West Side: 3,643 occupants | East Side: 1,390 seats | Total: 5,033 seats | Future Roof Deck: 1,000 occupants
Park Concert:
Side Stage: 14,302 seats | End Stage (with added temporary seating): 20,419 seats
Event Space:
Deck overlooking the Park: 200 occupants
SPECTATOR CAPACITY IN THE PAVILION
KEY BUILDING DESIGN ITEMS
Building Height: 150 feet
Clear Height inside The Pavilion: 120 feet
Size of Operable Doors on The Pavilion: Two 90-foot wide by 80-foot tall sliding doors to create a 180-foot x 80-foot wide opening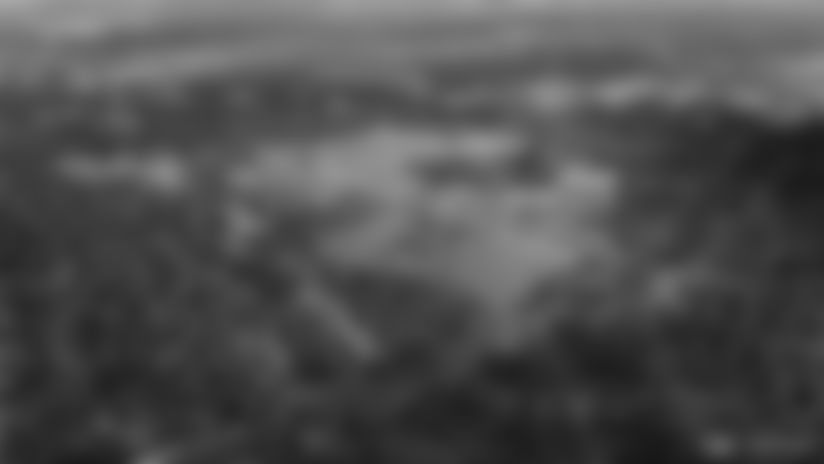 KEY SITE DESIGN ITEMS- DESCRIPTION OF PUBLIC AMENITIES
A 5,000-seat outdoor, multipurpose stadium capable of hosting a wide variety of public events with numerous seating options ranging from traditional bench seating on the west and casual terrace seating on the east.
A multi-purpose indoor practice space with 500 seats that is primarily used for Panthers' football practice, but has the capabilities to host community events.
A framework of parkways, boulevards, and city streets.
A public plaza designed for events, a forecourt for the Park, and future location of restaurants and entertainment.
A primary open space within the site, framing the public entrances to the headquarters entrance, the Park, and future development. The Grove presents a series of reflecting pools, lighting, and landscape, creating a front door for the development.
Public event space and training ground overlook, controlled and scheduled by the team.
View renderings of the new Carolina Panthers development in Rock Hill, S.C., slated for opening in 2023. Visit panthers.com/rockhill for more information.