Food and Beverage Mobile Ordering Guide
Navigate to Stadium page
Navigate to the Stadium page from the More menu or from your Top 5 icons at the top of the home page. Click on Mobile Ordering.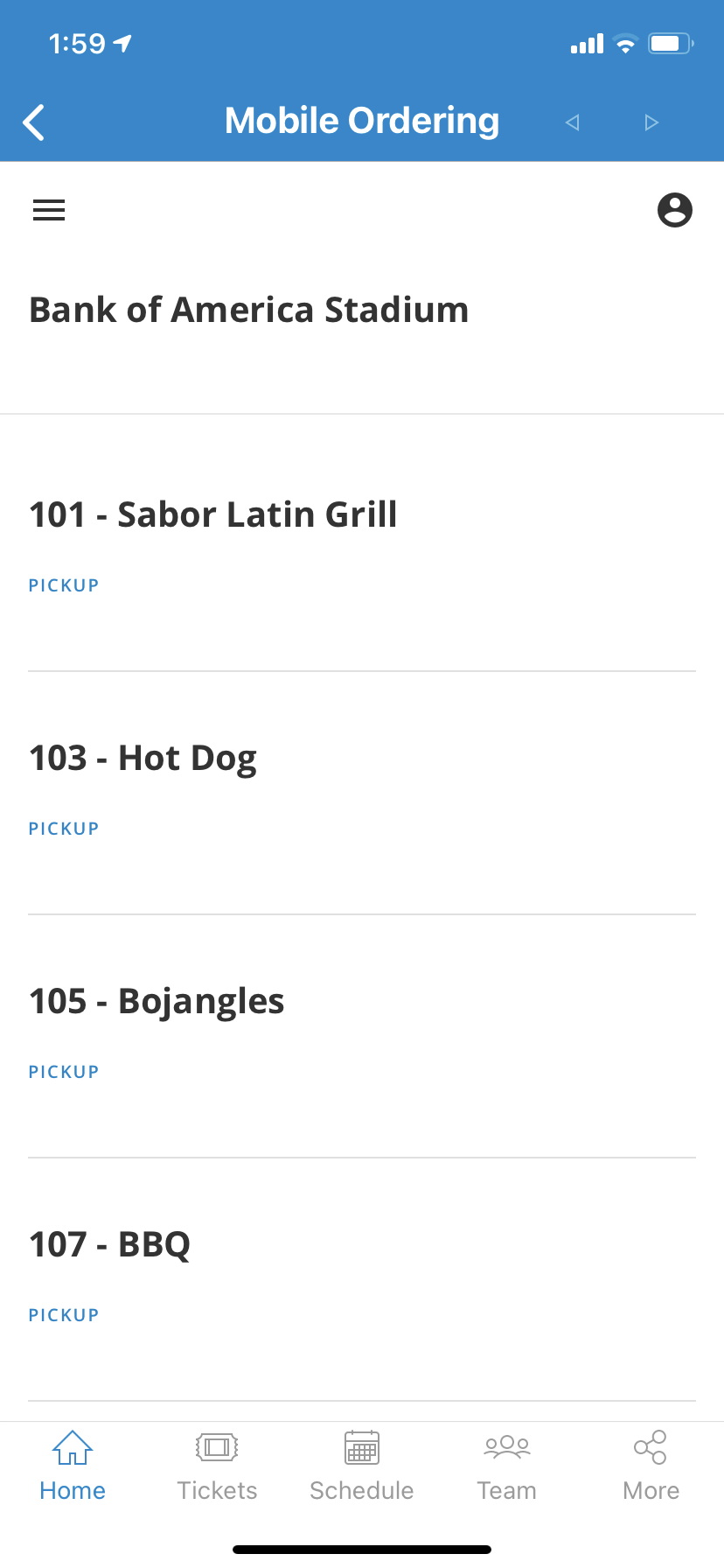 View Concession Stand options
Scroll down to view all of the concession stand options that support mobile ordering, ordered by section number. Click the one you want to order from.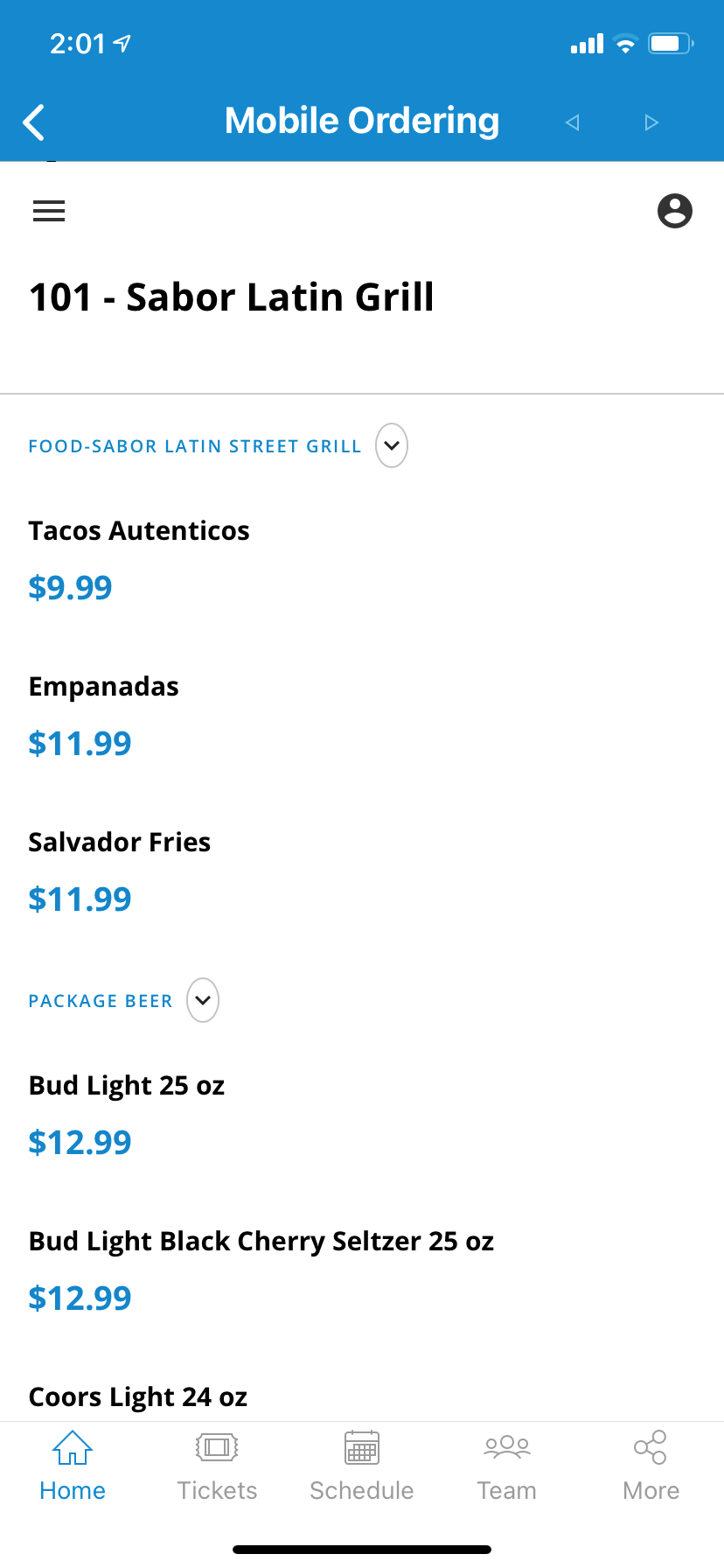 View Menu options
Once inside a concession stand, view your menu options. Click a single option to add it to your cart.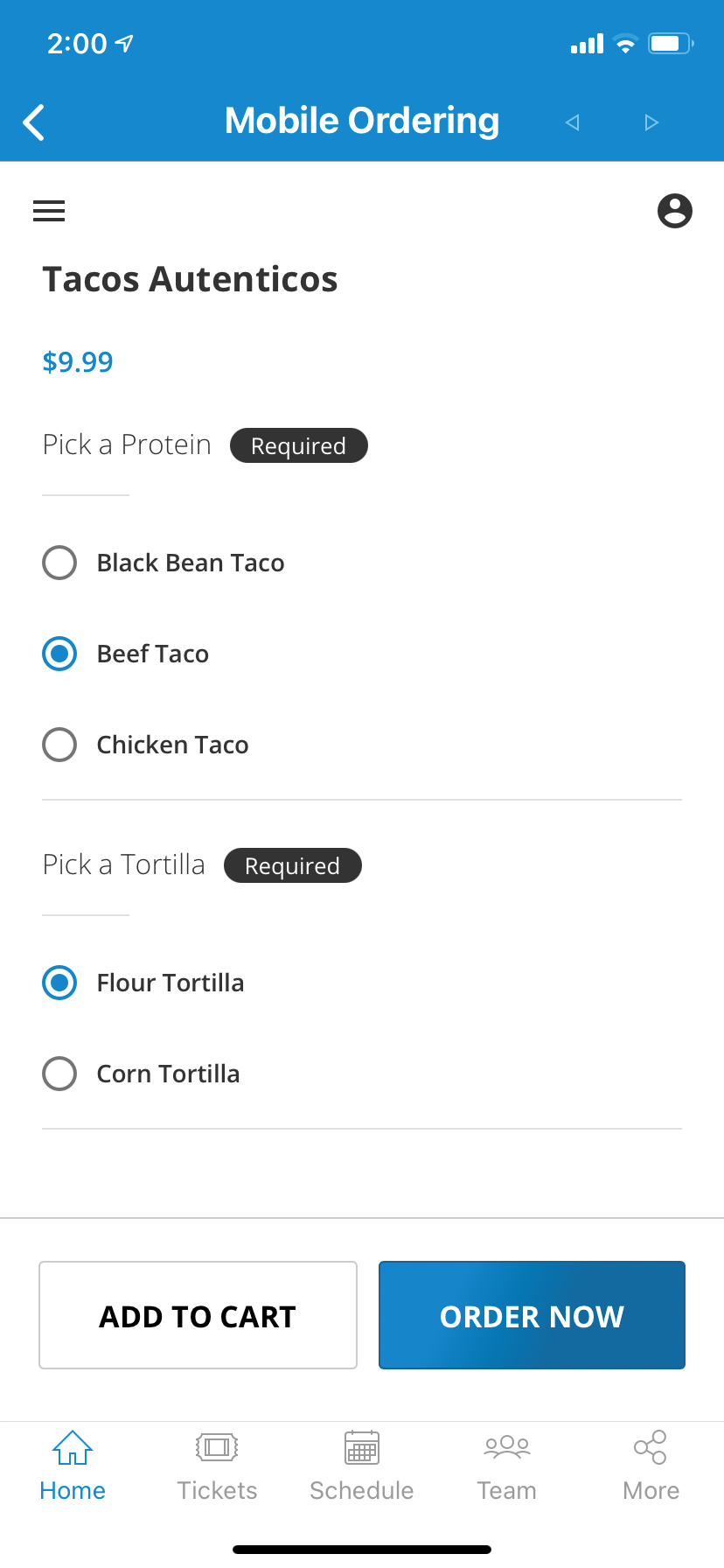 Customize your order
Choose the items you'd like to customize your order with.
Select quantity, add tip
Make sure to choose how many items you'd like and then select your tip amount.
Want to add an adult beverage? Confirm your age
You can add an adult beverage to your order after confirming that you are 21+.
Enter personal and payment information
Enter the name and email associated with your form of payment and enter payment info below.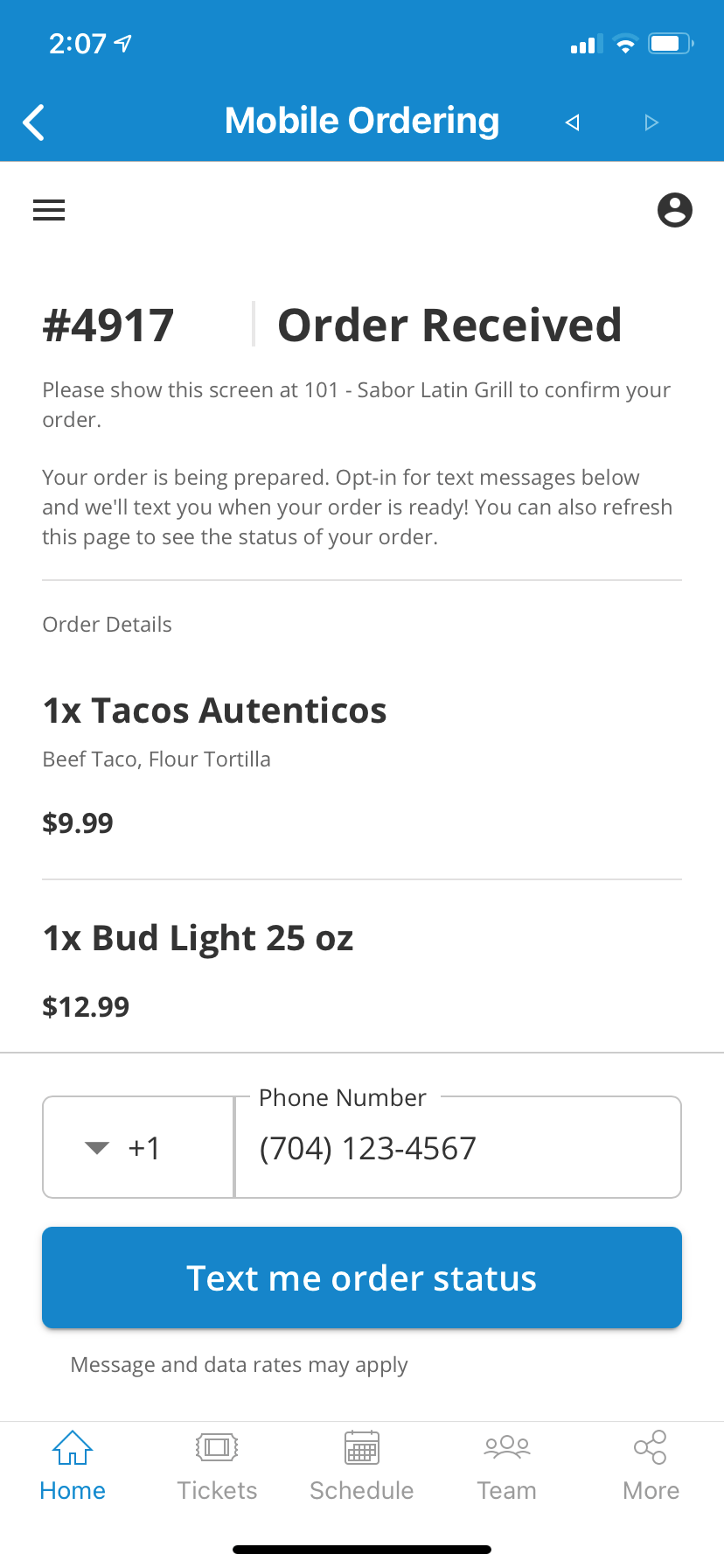 Enter cell phone number for order status
In order to get notifications about your order, you have to enter your cell phone numbers. Order updates are now sent via text rather than app pushes.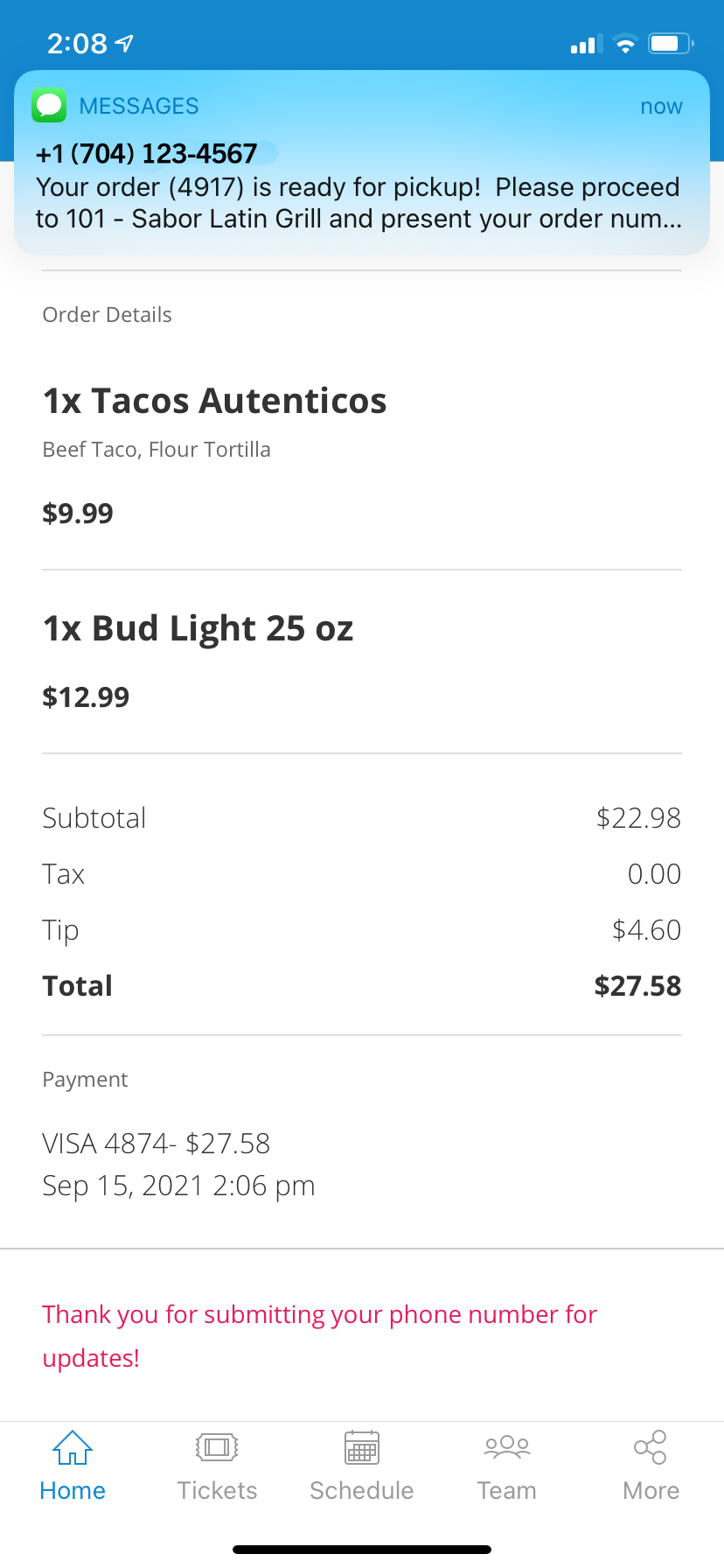 Go pick up your order!
You should receive a text when your order is ready. If you haven't received a text within 8-10 minutes of placing your order, head to the designated concession stand and check in at the mobile ordering window with your final screen ready.